Airbnb Insurance
Making sure your rental is as covered as your home.

Your valuables are stored away and your kitchen is stocked with free coffee and welcome treats for your guests. You're ready to open your home to travelers through Airbnb, but are you protected if a guest is injured on your property or steals from your home?
Renting through Airbnb requires more than your typical homeowners insurance. Understanding the coverage offered through Airbnb vs. what's included in a homeowners or renters policy can be confusing, which is why our independent insurance agents can help you understand and find the protection you need.
Number of Airbnb users in the United States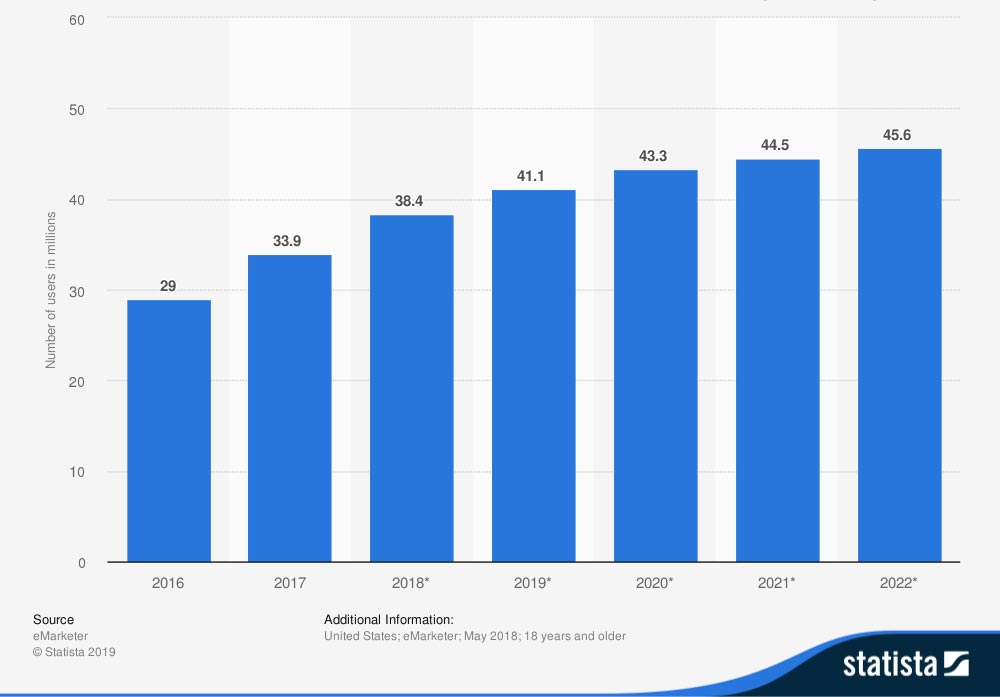 Save on Business Insurance
Our independent agents shop around to find you the best coverage.
Does Airbnb Provide You with Insurance?
The short answer is yes. When you decide to list your home to rent on Airbnb you're protected free of charge by the Host Protection Guarantee. However, this is not an insurance policy. According to Airbnb, the Host Protection Guarantee offers "up to $1 million USD of property damage protection if you ever need it."
Airbnb does offer an optional insurance policy that hosts can purchase called Host Protection Insurance (HPI Program), which provides liability insurance of up to $1 million USD to protect against third-party claims for personal injury or property damage.
According to Airbnb, the main differences between the two are as follows:
Host Guarantee
Airbnb's Host Guarantee is designed to protect hosts in rare instances of property damage to their own possessions, unit, or home by a guest staying in the space. The Host Guarantee is not insurance and doesn't replace your homeowners or renters insurance.
Host Protection Insurance
The Host Protection Insurance program is insurance designed to cover hosts in the event of third-party claims of bodily injury or property damage.
The Host Protection Insurance program is available to hosts regardless of their other insurance arrangements, but will only act as primary insurance coverage for incidents related to an Airbnb stay.
Quick facts about Host Protection Insurance
Available for Airbnb hosts and landlords
Available no matter what other insurance hosts have
Protects against bodily injury and property damage claims by third parties
Landlords and homeowners associations are covered under certain circumstances
HPI acts as primary insurance coverage for incidents related to an Airbnb stay
Up to $1,000,000 protection is available
Available whether you're renting your entire home or just a room
Does Homeowners Insurance Cover My Airbnb?
At its core, homeowners insurance is designed for personal risks, not commercial risks. Which ultimately means that your general homeowners insurance policy will most likely not cover your Airbnb.
However, many insurance companies now offer home sharing liability policies that can be purchased monthly. Other companies require an additional endorsement that can be temporarily added on to your homeowners insurance policy.
And some insurance companies will consider listing your home on Airbnb as a business and require you to get business insurance. This all means that it's best to let your insurance agent know you're planning on listing your home on Airbnb.
Does Airbnb Insurance Cover against Theft?
Your personal possessions are considered private property, and therefore, are not covered by Airbnb's HPI program. In the event that any of your possessions are stolen, you will need to file a claim through your homeowners or rental insurance policy.
What coverage is offered?
The Airbnb HPI program covers bodily injuries and property damage that result in the third party suing you (the host) for the damage. Some examples include:
Slipping on the floor and breaking a leg
Falling in the shower and injuring themselves
Injuring themselves in the on-site gym or pool
A guest dropping a plate on another guest's hand
Damage to the physical structure of the building
If you return home after a guest has rented your house and your kitchen cabinets are scratched, or there's a big hole in your wall, the HPI program will not cover the losses.
You'll need to go through your homeowners or renters insurance policy to make a claim for the damage. Airbnb will also not cover any damage caused by earthquakes, flooding, or sinkholes.
The HIP program will also not cover the following:
Injury or damage connected in any way to aircraft, autos, and mobile equipment
Assault and battery
Chinese drywall
Communicable disease
Contractual liability
Cross-suits
Distribution of material in violation of statutes
Electronic data
Employment-related practices
Expected or intended injury
Exterior insulation and insulation systems
Fungi or bacteria
Liquor liability
Loss of, or damage to, certain property
Nuclear risks
Personal and advertising injury
Pollution
Products and completed operations
Product recalls
Punitive or exemplary damages
Sexual assault
Silica, silica dust, lead and asbestos
Watercraft injury or damage
War
Workers' compensation and employers liability
Save on Business Insurance
Our independent agents shop around to find you the best coverage.
Why Do I Need Airbnb Insurance?
Even though you're opening your home to others, it's still your home, and you always want to be protected against possible damages and lawsuits.
The amount of time you plan on renting your home and what's offered through your existing insurance can help determine whether you need Airbnb's HPI insurance as well. At the very minimum, you need to understand how home sharing fits into your current homeowners or renters insurance policy.
Finding the Best Insurance for My Airbnb
Home sharing insurance is not as black-and-white as homeowners insurance. That's why our independent insurance agents can help you decipher the exact type of insurance you need so that your home and possessions are fully covered in your Airbnb.
They'll look at your homeowners policy, compare it with what's offered through Airbnb, and let you know the best path to take. All you need to do is sit back and decide what you're going to do with all that extra cash you're going to rack up from renting out your home.
TrustedChoice.com Article | Reviewed by Paul Martin
©2023, Consumer Agent Portal, LLC. All rights reserved.