Sorento Insurance
Learn about the coverages you need to be fully protected.

The Kia Sorento is a three-row midsize SUV with a quiet cabin and responsive handling. As a Sorento driver, you face a slew of risks each time you hit the road. With the proper car insurance, you can greatly lessen the impact of those risks. An independent insurance agent can assist you with shopping for the right insurance for your needs.
Click here find-an-agent-tool to be matched up with a local agent and get the process started.
What Kind of Insurance Do You Need for your Kia Sorento?
There are plenty of options to choose from when deciding on auto insurance for your SUV. Each state has different requirements for minimum coverage, so ask your independent insurance agent what you need. You should consider carrying insurance above the minimum required amount, as you could be responsible for hefty costs without it in the case of an accident.
Most states mandate the following coverage:
Bodily injury liability
If you are negligent while driving and cause an accident, you are responsible to the other party for medical costs . This coverage provides reimbursement for the cost of medical care and lost wages due to injury.
Property damage liability
Property damage liability coverage pays for damage you cause to another person's car or property while operating your vehicle. That property could include anything from a garage door to a fence.
Many states also require this coverage:
Medical payments/Personal injury protection
If you or your passengers are injured in an accident that you are responsible for, personal injury protection (PIP) coverage pays for medical care and lost wages.
Uninsured motorist coverage
A startling 13% of drivers fail to carry auto insurance, putting you at risk for significant costs associated with injuries and vehicle damage from an accident you didn't cause. Uninsured motorist coverage provides reimbursement for these costs. You can also choose to get uninsured and underinsured motorist coverage, which kicks in when the policy limits of the other driver have been met but are not suffucient.
Optional coverage:
Collision insurance
If you hit another vehicle or object and sustain damage to your vehicle, you could face having to pay thousands of dollars for repairs. Collision coverage covers the cost of this damage.
Comprehensive insurance
There are a number of other incidents that could result in damage to your car. Anything from fires and earthquakes to falling rocks can produce significant damage. Comprehensive coverage covers the cost of repairs or replacement for covered incidents.
Glass coverage
Glass coverage is very affordable and covers the cost of windshield replacement or repair. Glass damage is very common due to rocks and other debris on the road, so carrying glass coverage can benefit you greatly.
Gap insurance
Do you owe more on your Sorento than it's worth? If you were to experience a total loss on your car, gap coverage would cover the difference between what the vehicle is worth and what you owe.
Save on Car Insurance
Our independent agents shop around to find you the best coverage.
What Affects the Cost of Car Insurance for Your Kia Sorento?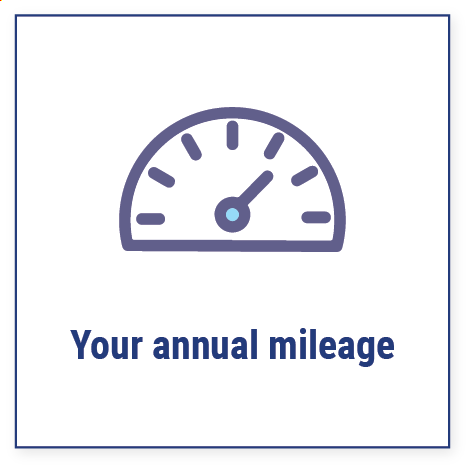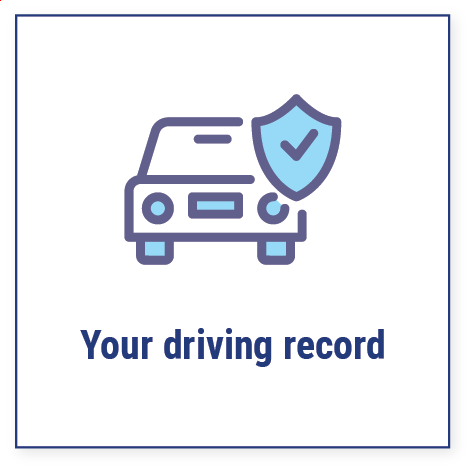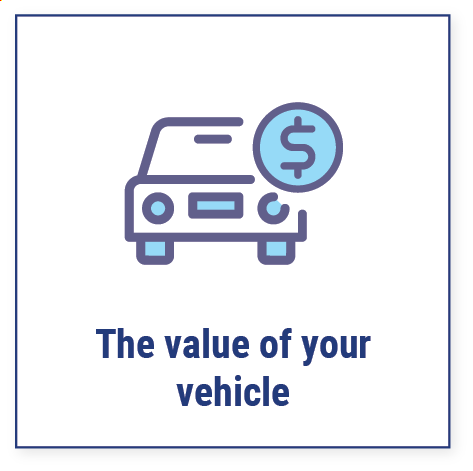 Annual mileage
If you put a lot of miles on your odometer each year, you'll have higher insurance premiums. After all, the more you drive, the greater chance there is that you will be involved in some type of collision.
Driving record
How is your driving record? If you've had any violations in the past several years, you'll definitely have higher rates than someone with a clean driving record. Your independent insurance agent can advise you on when your violations will no longer affect your premiums.
Your car's value
The more your car is worth, the higher your premiums will be. It costs insurers more to repair or replace expensive vehicles.
| | |
| --- | --- |
| Average cost of a Kia Sorento | |
| 2016 | $13,500 - $24,125 |
| 2017 | $16,000 - $25,925 |
| 2018 | $13,650 - $29,325 |
| 2019 | $18,225 - $32,875 |
| 2020 | $26,990 - $41,890 |
The safety of your Kia Sorento
Insurance companies also consider vehicle safety when setting premiums. The 2020 Kia Sorento performed very well in safety tests. The National Highway Traffic Safety Administration (NHTSA) awarded the Sorento an impressive overall five-star safety rating, making this SUV a great choice for consumers.
Where you live with your Kia Sorento
You may be surprised to learn that where you live has an influence on your insurance rates. Drivers who live in more populated areas will generally have higher premiums than those who live in rural towns, due to increased risk for incidents like collisions or theft.
What Is the Average Cost to Insure a Kia Sorento?
The cost of your car insurance can vary depending on a wide range of factors like age, driving record, etc. The average annual cost for full coverage on a Kia Sorento is $1,414. High-risk drivers can expect to pay much more than that.
Which states are most affordable and least affordable for car insurance?
Estimated annual car insurance premiums in the United States:
| | |
| --- | --- |
| Most expensive states: | |
| Louisiana | $1,824 |
| Michigan | $1,600 |
| Florida | $1,596 |
| California | $1,588 |
| Rhode Island | $1,544 |
| | |
| --- | --- |
| Most affordable states: | |
| North Dakota | $428 |
| Ohio | $500 |
| North Carolina | $520 |
| Idaho | $552 |
| Maine | $556 |
How Can You Save on Kia Sorento Car Insurance?
Luckily, insurance companies offer plenty of ways to help you save money on car insurance, such as:
Anti-theft device discount
Affinity discount
Multi-line discount
Multi-vehicle discount
Choosing a higher deductible may also help you save money on your monthly premiums.
Top Insurance Companies That Insure the Kia Sorento
No two insurance companies are exactly alike, meaning it's important to select an insurer that fits your needs. The U.S. Independent Insurance Agent Satisfaction Study by J.D. Power awarded the following companies high marks:
Ask your independent agent to help you find an insurance company that is right for you.
Get a Kia Sorento Insurance Quote
There are plenty of perks to working with an independent insurance agent. Your agent has the ability to shop from a wide range of companies to get you an affordable rate. An independent agent works for you, so you can be confident that your needs are taken care of. Let a Trusted Choice insurance agent help you shop for insurance today.
©2023, Consumer Agent Portal, LLC. All rights reserved.
naic.org, JD Power, Consumer Reports, Quote Inspector, NHTSA, Statista