Lexus Insurance
Each type of coverage and why you need it

Lexus has rightfully earned a reputation as a high-quality sport luxury brand. In 2019, Lexus sold its 10 millionth vehicle. There is a sense of pride in owning a Lexus. As an owner yourself, it's imperative you protect both yourself and your vehicle from the perils you face while driving. Not sure where to start? An independent insurance agent can help you choose the right car insurance for your needs.
This find-an-agent tool is a quick way to match up with a local agent and start the process.
What Kind of Insurance Do You Need for Your Lexus?
There is no shortage of options to select from when buying auto insurance. Each state has differences in minimum required coverage, so ask your agent exactly what you might need where you live. While certain coverages aren't obligatory, it's always beneficial to weigh the benefits of choosing extra protection just in case. Most states mandate the following coverage:
Bodily injury liability
Unfortunately, being involved in an accident can happen to anyone. Sometimes you can be at fault and cause harm or vehicle damage. This coverage provides reimbursement to the driver and passengers in another vehicle for medical care and lost wages up to the limits of your policy when you are at fault for an accident.
Property damage liability
Property damage liability coverage pays for the damage to another party's vehicle or property caused by your negligence while driving your car.
Many states also require this coverage
Medical payments/Personal injury protection
Personal injury protection (PIP) coverage pays for the expenses associated with medical treatment as well as lost wages for you and all of your passengers in the event of an accident.
Uninsured motorist coverage
DID YOU KNOW?
Did you know that 13% of drivers operate a vehicle without insurance?
This unfortunate statistic means that more than 1 in 10 drivers are out there on the road without insurance, putting you at risk. This coverage protects you from uninsured drivers who are at fault for an accident. You can also buy uninsured and underinsured motorist coverage, which protects you from other drivers whose policy limits are insufficient to cover damage.
Optional Coverage
Collision insurance
Without collision coverage, you may face thousands of dollars in repairs if you are at fault for a collision with another car or object like a fence or light pole.
Comprehensive insurance
Comprehensive coverage covers incidents such as natural disasters, fires, and storms, which can cause significant damage to your car. Imagine if a hailstorm put a large dent in your Lexus. You would have to pay thousands of dollars out of pocket for body repair.
Glass coverage
Glass claims are some of the most common insurance claims. Pebbles and small debris can often fly up and cause chips or cracks in your windshield. For a low monthly premium, glass coverage can cover the cost of windshield repair or replacement.
Gap insurance
Do you owe more on your Lexus than it's worth? If so, you will definitely want to consider gap insurance. Gap coverage will cover the difference between what you owe and what the vehicle is worth in the event of a total loss.
Save on Car Insurance
Our independent agents shop around to find you the best coverage.
What Affects the Cost of Car Insurance for Your Lexus?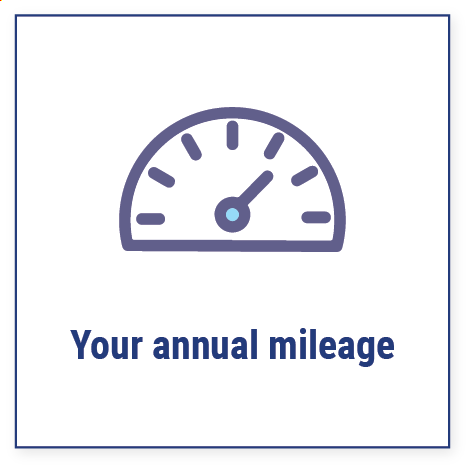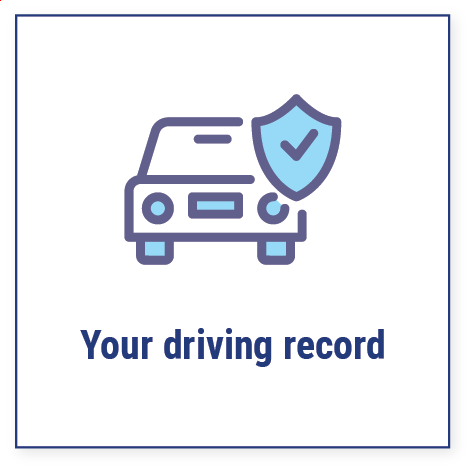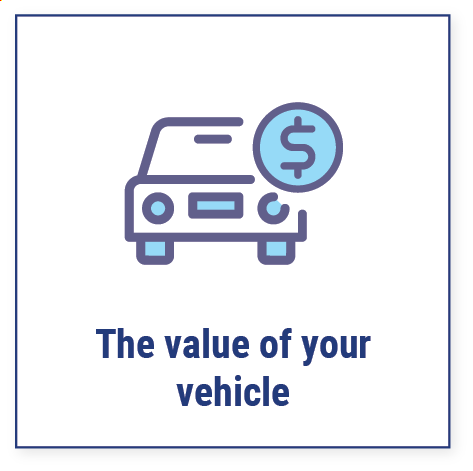 Annual mileage
The more miles you drive in a year, the higher you'll see your premiums creep up. After all, driving more leads to a greater chance that you'll need to file a claim. So if you have a longer commute to work each day, you can expect to pay more for insurance than someone who drives infrequently.
Driving record
Drivers who don't have any traffic or moving violations on their records will usually have much lower insurance rates. If you've had any recent violations, you can ask your insurance agent when your rates will no longer be affected.
The value of your car
Vehicles that are more expensive generally cost more to insure. Lexus is a sport luxury brand, which means these cars are on the higher end of the price scale compared to makes like Ford or Chevy. Your insurance premiums will reflect your car's high value.
Starting price of 2020 Lexus models
| | |
| --- | --- |
| Sedans | |
| IS | $38,560 |
| ES | $39,900 |
| ES Hybrid | $41,810 |
| GS | $51,065 |
| GS F | $85,010 |
| LS | $75,450 |
| LS Hybrid | $80,010 |
| | |
| --- | --- |
| SUVs | |
| UX | $32,300 |
| UX Hybrid | $34,500 |
| NX | $36,870 |
| NX Hybrid | $39,420 |
| RX | $44,150 |
| RX Hybrid | $46,800 |
| GX | $53,000 |
| LX | $86,480 |
| | |
| --- | --- |
| Coupes | |
| RC | $41,295 |
| RC F | $64,900 |
| LC | $92,950 |
| LC Hybrid | $97,510 |
The safety of your Lexus
Insurers take into consideration the safety ratings and features of your vehicle when determining your insurance premiums.
For 2020 models and newer, each Lexus is equipped with the Lexus Safety System+, a comprehensive collection of standard safety equipment. This innovative system includes features like automatic braking and steering and specialized sensors that can warn of cross-traffic.
An independent insurance agent can help you determine the effect your vehicle's safety will have on rates.
Where you live with your Lexus
Where you live also impacts your insurance premiums. If you live in a densely populated area, you are more prone to incidents that could lead to a claim. Drivers in small towns are much less likely to experience the same thing.
Average cost to insure a Lexus
On average, it costs about $2,114 per year to insure a Lexus. While the price of insurance for one of these sport luxury vehicles is higher than your average automaker, Lexus car insurance comes in lower than both BMW and Mercedes.
High-risk drivers can expect to pay much more than the average because they are a greater risk to the insurance company.
Which states are most affordable and least affordable for car insurance?
Estimated annual car insurance premiums in the United States:
| | |
| --- | --- |
| Most expensive states: | |
| Louisiana | $1,824 |
| Michigan | $1,600 |
| Florida | $1,596 |
| California | $1,588 |
| Rhode Island | $1,544 |
| | |
| --- | --- |
| Most affordable states: | |
| North Dakota | $428 |
| Ohio | $500 |
| North Carolina | $520 |
| Idaho | $552 |
| Maine | $556 |
How Can You Save on Lexus Car Insurance?
Luckily, insurance companies offer a variety of options to help you save money on car insurance, including:
Anti-theft device discount
Affinity discount
Multi-line discount
Multi-vehicle discount
If you choose a higher deductible, you can also lower your premiums a bit.
Top Insurance Companies That Insure Lexus Vehicles
No two insurance companies are exactly alike. It's important to select an insurer that's reliable, trustworthy, and committed to their customers. The U.S. Independent Insurance Agent Satisfaction Study by J.D. Power awarded the following companies high marks:
Your independent insurance agent can help you choose a company that is the right fit for your car insurance needs.
Get a Lexus Insurance Quote
There are plenty of perks to working with an independent insurance agent. Your agent has the ability to shop from a wide range of companies to get you an affordable rate. An independent agent works for you, so you can be confident that your needs are taken care of. Let a Trusted Choice insurance agent quote your Lexus today.
©2023, Consumer Agent Portal, LLC. All rights reserved.
Naic.org, JD Power, Lexus.com, Consumer reports, Statista, finder.com