RX Insurance
(And how to get the lowest premiums)

The Lexus RX SUV is a luxury vehicle with all the perks you want and the safety features you need. Choosing the right car insurance is crucial when it's time to protect your investment. If you are wondering if your could get a better car insurance rate for Lexus RX or are shopping for a new SUV and trying to understand your potential insurance costs, it's important to understand the factors that influence your rates. You need an insurance agent and insurance company that can help you get the ideal combination of insurance coverage and value. Not sure where to look?
TrustedChoice.com has a find-an-agent tool that can match you with a local independent insurance agent who will walk you through your options and help you find the best possible coverage for your Lexus RX.
What Kind of Insurance Do You Need for Your Lexus RX?
Bodily Injury Liability
If you cause an accident and someone is injured, bodily injury liability insurance covers the associated costs.
Property Damage Liability
Property damage liability covers costs if you damage someone else's property in an accident. In most states, you must carry minimum amounts of this type of insurance.
Medical Payments/Personal Injury Protection
Depending on where you live, you can choose medical payments or personal injury protection insurance. This type of policy covers the costs of physically recovering from an accident for you and your passengers.
Uninsured Motorist Coverage
Other drivers don't always carry the right types and amounts of auto insurance, which could leave you without the coverage you need to handle costs associated with an accident that wasn't your fault. Uninsured and underinsured motorist coverage can help cover the costs of repairing your vehicle and medical bills for you and your passengers.
Optional Coverage:
Collision
If you are in an accident with another car or you hit something, collision coverage will pay to repair or replace your Lexus after you pay the deductible. Talk with your agent if your RX is more than ten years old. In some cases, the additional expense may be unwarranted.
Comprehensive
If your Lexus sustains damage in an incident not covered by collision insurance, comprehensive coverage could pick up the slack. Your insurance company will pay your repair bill, minus your deductible, up to your car's fair market value.
Glass Coverage
Windshield repair is an expensive and often unwelcome problem. You can make it a bit less painful by purchasing a low-cost zero-deductible glass coverage policy. They usually costs just a few dollars per month.
Gap Insurance
Gap coverage helps you cover the difference between the fair market value of your Lexus and the payoff amount on your loan or lease. Without it, if your Lexus is a total loss, you'll be financially responsible for any amount you owe over the car's value.
What Affects the Cost of Insurance for Your Lexus RX?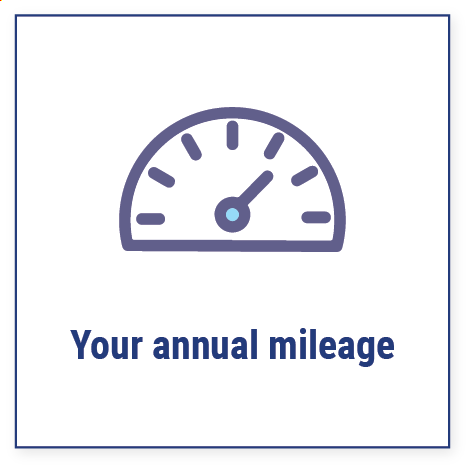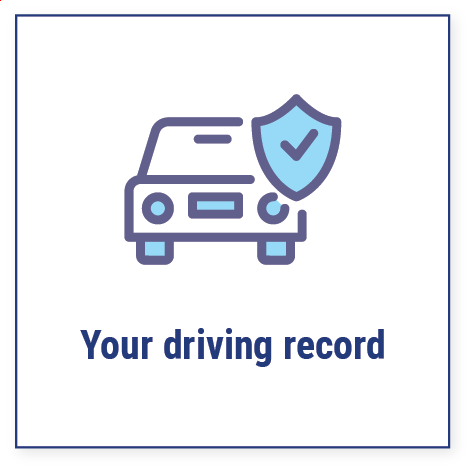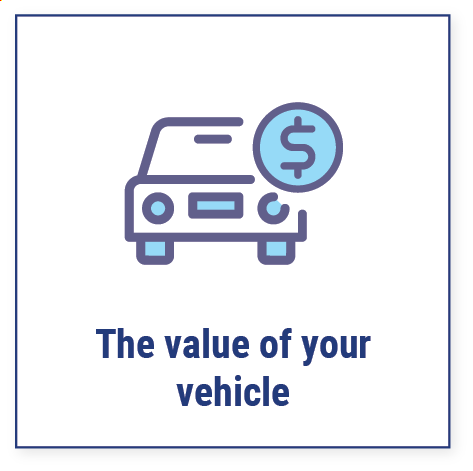 Annual mileage: If you plan to drive your Lexus RX more than 10,000 to 15,000 miles per year, expect to pay slightly higher premiums than if you drove fewer miles.
Your driving record: If you have a sparkling clean driving record, you could pay as much as 40% less for full coverage insurance on your Lexus RX.
The value of your vehicle: The Lexus RX is a luxury SUV, which means that the costs to repair or replace it if you are in an accident are more than the average base model SUV.
Average Lexus RX Insurance Costs
It helps to research average annual premiums to better understand potential insurance costs for the Lexus RX. Before you choose an insurance company or pick coverage levels, get a quote from your independent insurance agent that's specific to your age, driving record, and location. Your agent can help you build an insurance policy that meets your needs and offers the best value for your dollar.
The average 40-year-old Lexus RX driver with a clean driving record pays $1,664 per year with a $500 deductible. Of course, if you are a younger driver or you have at-fault accidents on your record, your rate will be higher.
The Safety of Your Lexus RX
The National Highway Traffic Safety Administration (NHTSA) gave the 2020 Lexus RX 350 an overall four-star safety rating out of a possible five stars. The Insurance Institute for Highway Safety (IIHS) gave this SUV "good" ratings across all categories except headlight performance, which they graded as "acceptable."
Newer SUVs typically receive high ratings from IIHS and NHTSA. Advanced safety features and crash mitigation technology help prevent and reduce the severity of accidents.
The Lexus Safety System Plus suite of safety features comes standard on every Lexus vehicle starting with the 2020 lineup.
The Lexus Safety System Plus features include:
Front crash prevention with auto emergency braking
Lane departure warning
Automatic high beams
Adaptive cruise control
The 2020 Lexus RX 350 also has these safety features:
Brake assist
Daytime running lights
Blind spot monitor
Auto leveling headlights
Lane keeping assist
How Location Affects Your Lexus RX Insurance
Lexus RX drivers who live in a city may pay higher insurance rates. Heavy traffic and long commute times raise your statistical likelihood of being in an accident. Los Angeles Lexus RX owners pay an average of $2,847 per year for full coverage on their vehicle. The average annual premium for RX drivers drops to $1,389 per year in Columbus.
Save on Car Insurance
Our independent agents shop around to find you the best coverage.
Additional Factors That Affect Your Lexus RX Insurance Premiums
Safety features like anti-theft devices
Age
Gender
Deductible
Credit
Depending on the insurance company, your age can play a big part in your insurance premiums. In general, Lexus RX drivers pay less for insurance if they are older, more experienced drivers.
| | |
| --- | --- |
| Lexus RX 350 average annual premiums by age | |
| Age | Premium |
| 16 | $8,708 |
| 20 | $6,098 |
| 30 | $3,682 |
| 40 | $3,594 |
| 50 | $3,426 |
| 60 | $3,398 |
Average Cost to Insure a Lexus RX
| | |
| --- | --- |
| Average annual cost to insure a Lexus RX with full coverage: | $1,724 |
| Teens | $6,088 |
| High-Risk drivers: | $3,594 |
| High Deductibles: | $1,422 |
| Low Deductibles: | $2,134 |
| | |
| --- | --- |
| Top three most expensive states for Lexus RX insurance: | |
| Iowa, Maine, Idaho | $1,100 |
| | |
| --- | --- |
| Top three most affordable states for Lexus RX insurance: | |
| Michigan, New York, Louisiana | $2,370 |
Top Independent Insurance Carriers That Insure the Lexus RX
According to a recent US Independent Insurance Agent Satisfaction Study by JD Power, the following companies provide excellent service to their insurance customers:
Get a Lexus RX Quote
Reach out to a TrustedChoice.com agent today to get a quote for insurance on your Lexus RX. An independent insurance agent can shop dozens of insurance companies, so you'll get the most value with the right type of auto insurance.
TrustedChoice.com Article | Reviewed by Greg Safford
©2023, Consumer Agent Portal, LLC. All rights reserved.
IIHS, Consumer Reports, Quote Inspector, iii.org, JD Power, Car and Driver