What to Know about Yurt Insurance
(All the ins and outs to insuring one of the most ancient structures in the world, the modern way.)

Yurts are ancient structures, but they're enjoying a very modern renaissance in the United States. Sturdy, cheap to construct, eco-friendly and beautiful, yurts are an attractive choice for adventurous would-be homeowners. They can present special insurance challenges, but not as many as you might think.
Read on to find out how to insure a yurt, whether you live in it full-time or simply enjoy it as an outbuilding on your property. When you're ready to shop, independent insurance agents can help you find a yurt insurance solution that works for you.
What Is Yurt Insurance?

Yurt insurance isn't one specific insurance product, but rather refers to any coverage that applies to a yurt. Yurt insurance might cover only the structure of the yurt, or it might cover the structure and any belongings you keep inside.
Depending on your policy, events that could be covered by yurt insurance include: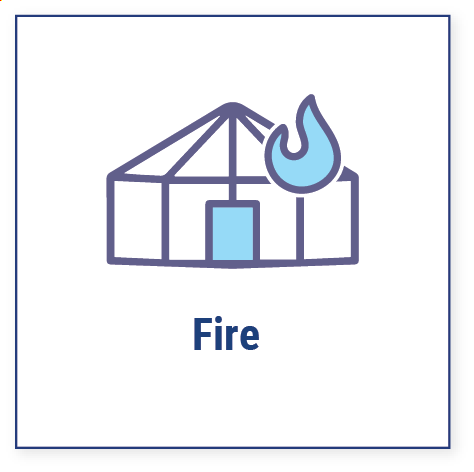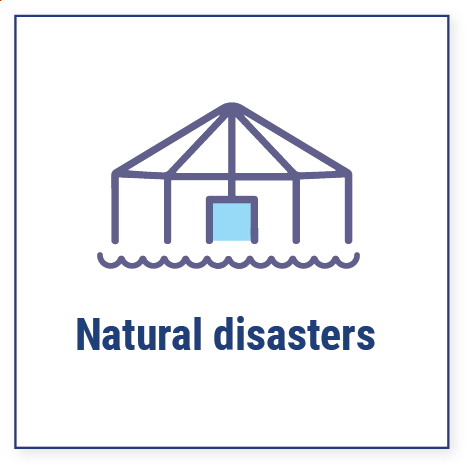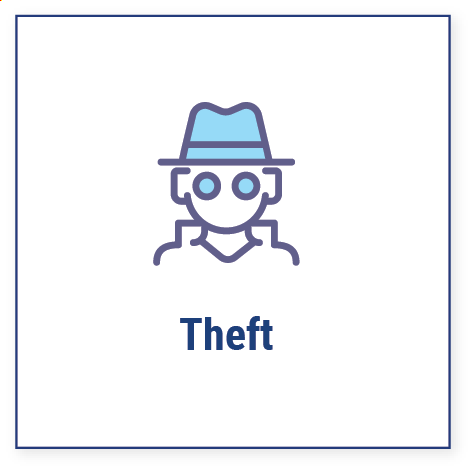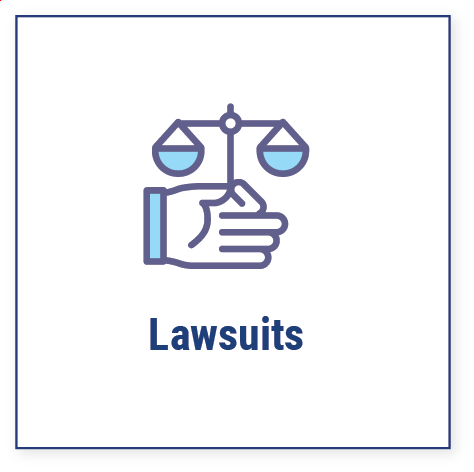 Yurt insurance protects you from having to pay for the full cost of repairing or replacing your yurt, or needing to pay for lawyers and legal damages yourself if you run into legal trouble.
Yurt insurance may be a separate policy, especially if it's the only structure on your property and you live in it full-time. It could also be added to a standard homeowners insurance policy if it's maintained as an outbuilding on a property where you also have a permanent home.
Who Needs Yurt Insurance?
Some yurt owners may decide it's not worth insuring their yurt at all. Maybe they deliberately chose building materials that were cheap and easy to replace, or maybe they're careful not to keep any valuables inside.
Not insuring your yurt is a valid choice, especially if you have enough savings on hand to pay for repairs or replacements yourself if something goes wrong. However, there are a few important situations in which it's important to make sure you have coverage:
If you maintain your yurt as an outbuilding, then it could cause problems with your existing homeowners insurance. You should always make sure your insurance company is aware of your yurt and any special risks it may present (for example, any special fire risk if you cook inside your yurt).
If you offer your yurt for short-term rentals, then you need to carry business insurance that will insure both the structure itself and protect you from liability if you're sued by a guest/tenant.
If you keep valuable items in your yurt, such as artwork, musical instruments or special cooking equipment, then you should make sure that those belongings are covered unless you're completely comfortable with paying to replace them out of pocket.
If you live in your yurt full-time, and don't have anywhere else to go if it's damaged or destroyed, then you should buy insurance coverage so you can have the money to quickly rebuild.
Options for Insuring a Yurt
To insure a yurt, customers and insurance agents have to get a little creative. Here are the most likely options you'll have to choose from when insuring your yurt:
An independent insurance agent will be familiar with all these options and more. They can help you pick the one that's the best fit for your unique situation.
Save on Home Insurance
Our independent agents shop around to find you the best coverage.
Insuring a Yurt That You're Allowing Others to Stay in (for Money or for Free)

Homeowners insurance specifically excludes any damage incurred while a structure is being used for business use. Since most yurt insurance is a version of homeowners insurance, that's bad news for people who routinely allow other people to stay in their yurt (whether you're charging money or allowing them to stay for free.)
Insuring a Yurt Rental Business
If you're renting out your yurt for money, then you need business insurance. As long as the amount you're earning is small, then this insurance should be fairly cheap. The cost will scale with the size of your business.
The most important part of business insurance for yurt rentals is liability coverage, since you're putting yourself at risk for a lawsuit every time someone stays in your yurt. Liability coverage pays for legal representation and any legal damages you may owe.
Another important type of business coverage to consider is commercial property insurance, which covers the yurt's structure and contents in case of physical damage or theft.
Insuring a Yurt That You Let People Use for Free
If you're allowing others to stay in your yurt for free, it's less a matter of buying extra insurance coverage and more a matter of making sure that your insurance company knows the situation and is okay with the extra risk.
Extra risks could include a higher chance of theft and vandalism (especially if strangers are staying in the yurt) or events like accidental fires if people aren't familiar with the cooking or heating equipment inside the yurt.
You may be able to add a special rider to your yurt insurance allowing for these risks in exchange for paying higher premiums. Alternatively, the insurance company may refuse you certain types of coverage. Either way, it's better to let them know up front rather than trying to lie or hide the situation, since that could result in your coverage being voided entirely.
How Much Does Yurt Insurance Cost?
The cost of yurt insurance will depend on your area and the structure of the yurt itself (whether it's made of modern materials or traditional materials like leather and felt, for example). It will also depend on whether you're buying a special policy just for a yurt, adding on yurt insurance coverage to a homeowners insurance policy, or buying business insurance for a yurt rental business.
Depending on all these factors and more, the cost is likely to range from $200-$3,000 per year, spread out over monthly, quarterly or yearly premiums.
Save on Home Insurance
Our independent agents shop around to find you the best coverage.
How Independent Insurance Agents Make Shopping for Yurt Insurance Easy
Unlike captive agents, who only work with one insurance company, independent insurance agents work with a variety of insurance companies to find coverage for their clients. This makes them a perfect match for yurt owners looking for insurance. Independent insurance agents aren't stuck with only one company's offerings—they can help you navigate the entire market to find coverage you can feel great about.
Shopping with an independent insurance agent is shopping smart. Period.
TrustedChoice.com Article | Reviewed by Paul Martin
©2023, Consumer Agent Portal, LLC. All rights reserved.