How to Determine If You Need a Business License to Sell Online
(The first step to building your online retail empire)

So you've got a product you think the world needs and you've got a computer. And now you want to use the latter to sell a bunch of the former. Welcome to the digital marketplace. But owning an online business is a big deal and getting started isn't always simple as it may sound. There's a lot of groundwork to be laid and questions to be answered first.
One of the first questions you'll need to answer is "Do I need a business license?" Well, we wish we could tell you the answer is simple, but nothing good in life ever is, is it?
So we've gone ahead and spoken with experts and business owners to help answer your questions and eliminate some of the guesswork ahead. And when this article is all said and done, you'll be one step closer to your grand digital opening.
How Do I Know If I Need a Business License?
The easiest way to determine if your business is the type that'll require a license is to research the business license requirements in the state where you live.
"In California, after receiving our Articles of Incorporation (we incorporated in Delaware for tax purposes), we had to submit a Statement and Designation by Foreign Corporation (a document that allows a corporation from another state to transact intrastate business in California) and a Statement of Information for the State of California Secretary of State (a document that outlines the company name, address, executive officers, etc)."
It always helps to pick the brain of someone else who is succeeding online in the same industry as you're entering. And after that, you can always reach out to the Small Business Administration, which has offices throughout the US, for additional resources and answers.
What Type of Business License Do I Need?
If you do need a business license, you'll be faced with the next hurdle of deciding which license you need.
This is by no means an exhaustive list of all the possible licenses available, but according to the eCommerce experts at Volusion, these are the five most common licenses for online businesses:
Basic business operation license: Allows you to operate your business in your city, county and state. Regulations will vary depending on where you live.
Employer Identification Number (EIN): A federal tax ID number to ensure that you're collecting payroll tax.
Home occupation permit: Allows you to run your business from your home.
Occupational license: Based largely on the type of industry you're in.
Seller's license: A license that allows you to sell at the wholesale or retail level.
Steps to Getting a Business License
The good news is, it's pretty simple. There are just a few short steps you can take to obtain your license.
Step 1: Set up your entity and obtain your tax identification number.
Step 2: Begin filling out the necessary documents required for business licenses.
Step 3: Consider working with a lawyer to make sure all your business license affairs are in order.
Step 4: Pay your filing fees.
Step 5: Sit back and wait for your license to arrive. This could take a couple days up to a couple weeks.

How Much Does a Business License Cost?
Like Step 4 above said, getting a business license will require you to pay a filing fee. The fee's cost varies depending on the state you're running your online business out of. But you can typically expect to pay between $50 and $400 depending on your state's requirements.
What Happens If I Don't Get a Business License?
Skipping out on a business license, if you're required to have one, is like skipping out of town when you're due in court. Eventually, it'll catch up with you.
"Not having a license can hurt you down the road. Heavy fines, fees and penalties are common for businesses that refuse to play by the rules."
You're better off playing by the rules. Plus, some licenses can help provide benefits and would be absolutely silly to skip out on.
What Other Licenses, Certificates, Etc. Do I Need?
A good place to start is with an Employer Identification Number (EIN). This allows you to use a number other than your Social Security number for taxpayer identification.
From there, start with local, state and federal permits and licenses. Last, you'll want to see if the specific platform you're using, such as Shopify or Amazon, requires permits for what you're selling. Most third-party sales sites will simply require that you're meeting your state's licensing requirements in order to sell through their platform.
Business Licensing
Requirements by State
Do I need a business license?
The answer depends on your business type and your state's licensing regulations.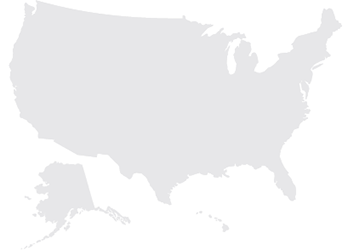 But What's a Reseller Certificate?
When you start researching your options for licensing your business, you'll most likely hear people say that you need a reseller certificate. Cool, but what's that?
"A business license allows you to operate a certain type of business in a certain location. A reseller certificate, which is usually purchased and regulated from state to state, can offer resellers specific tax advantages when buying assets to sell."
The main benefit of a reseller certificate is that it allows you to purchase certain items tax-free. These items include things you're going to sell at wholesale or retail, or ingredients and components for what you're manufacturing and selling.
Looks Like You're Ready
Time to start selling, everyone. Now, like we said, it's a lot of work to set up a shop online. But hopefully we were able to give you some much-needed answers to get started. Of course we couldn't answer all your questions, but with a little extra research and elbow grease, you'll be raking in the big bucks online in no time!
TrustedChoice.com Article | Reviewed by R.J. Weiss
©2020, Consumer Agent Portal, LLC. All rights reserved.
https://www.volusion.com/blog/6-common-business-licenses-and-permits-ecommerce-startups-need/
https://smallbusiness.chron.com/difference-between-resellers-permit-business-license-5187.html