How to Start a Business with No Money
(The good news is, it's an easier climb than you might think)

Starting a business with no money may sound impossible, but it can actually be a best-case scenario in some cases. After all, if your business encounters some serious hardships, you don't wind up losing your entire life savings. And if it succeeds, you've turned nothing, or very little, into a thriving income stream. That's quite the Midas touch.
To help get your business started on the right foot—and with no money—we brought in the big guns. Our friend, and small business mentor, Len Briskman, helps us bring those big business dreams to your small-budget reality, question by question.
Do You Need Money to Start a Business?
The short answer is yes—but the good news is, it doesn't have to be your money. Two great ways to get funding from nothing are loans and grants: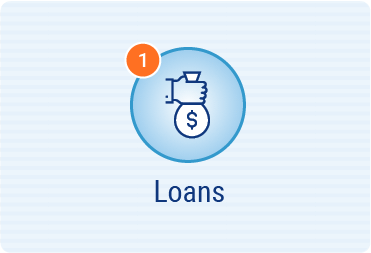 Loans are money that needs to be paid back (with interest). Banks usually want you to contribute your own money to a business before they'll lend to you, but if you've got a strong idea, business plan and credit score, you may not need money of your own.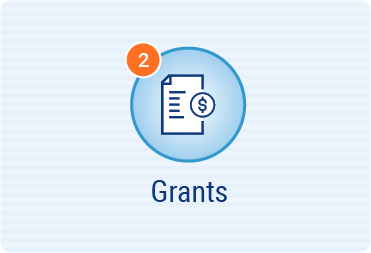 Grants are "free money." They are rare in the for-profit sector, but they're out there, especially in areas where state or local government is trying to stimulate local business. Grants.gov allows you to search the government grants available. You can also search online for your city or state's name along with "small business grants."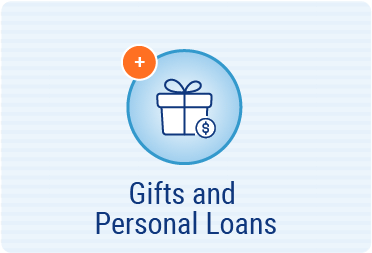 Bonus round: Gifts and personal loans. Do you have friends and family who would be willing to contribute to your business? Gifts of start-up cash are a boon to your business, as are low- or no-interest personal loans. (Just be really clear on the terms before you accept.)
Save on Business Insurance
Our independent agents shop around to find you the best coverage.
How Can I Raise Money to Start a Business?
When you're starting from zero, the best way to raise money is to be patient and get clever.
It's possible to get the interest of banks and investors with one strong idea and no money of your own, according to Briskman.
"It's possible to get the interest of banks and investors with one strong idea and no money of your own."
But he cautions that that idea needs to be really cutting-edge: Tech, software, and medical start-ups have the best shot.
If banks aren't biting, here are some of the best strategies for raising money from nothing to start a business:
Crowdfunding: You can do this through platforms like GoFundMe or Kickstarter, but be careful to read these sites' terms and conditions carefully. They often have rules for how you can use the money or what types of businesses can be funded with it. (You can crowdfund informally by asking friends, family, and neighbors for help.)
Angel investment, incubation, and acceleration: Investors are willing to take big risks on tech businesses because the potential payoff is so high. So-called "angel" investors provide funding with fewer strings attached than normal investors do, while "incubators" both invest in your business and provide mentorship while you build it. "Accelerators" are like incubators, but with stricter restrictions on the returns they expect on their investment (in short: they expect them quickly). Accelerators are best for start-ups that already have a strong game plan.
Bake sales, babysitting, and mowing lawns: Going old-school is a slow-but-surefire way to raise capital. No matter your background, you have skills you can use to raise money. Stow away the money you earn providing services to friends and neighbors, and you'll have a great little start on your inventory someday.
Save on Business Insurance
Our independent agents shop around to find you the best coverage.
How to Start a Business with No Money, Step By Step
Forbes expert, Ryan Westwood, laid out four tips for would-be entrepreneurs who are short on cash: pivot, grind it out, get creative and differentiate yourself.
Ryan would know: He's covered the CEOs of so-called "unicorn" startups for years. A unicorn is a start-up that is privately held (meaning it's not offered on the stock market) and valued at over a billion dollars. Current unicorns include Uber, Airbnb, Credit Karma and Reddit. All of them started, once upon a time, with a valuation of zero.
Let's break down the four steps that could take you from zero to billion-dollar hero:
1. "Pivot. Use services to generate cash flow and fund a product-based business."
Your business doesn't have to have a flashy start. In fact, starting with freelance work or even a regular job in your field can be the best way to raise cash for your business—and get some experience, too.
Westwood uses a software-based example: He started his current company, Outbox Systems, with money earned from building software integration for another company. This works for lots of other business types, too. Try applying for jobs with potential competitors (just read their non-compete clause carefully) or do work for friends, family and neighbors to earn money and build credibility in your field.
2. "Grind it out. There's no substitute for sweat equity."
"Sweat equity" means value added to a business or property through hard work. The ability—and desire—to add sweat equity to your business is what separates successful business owners from failed ones. Business ownership is much harder than a job. There's no guarantee of a paycheck, and no higher-ups to fall back on. The key to making a from-nothing business work is just that—work.
Save on Business Insurance
Our independent agents shop around to find you the best coverage.
3. "Get creative. Funding sources are everywhere."
Westwood suggests 5 creative ways to get funding for your business:
Use current resources in new ways
Get a credit line
Use an incubator
Find an accelerator
Crowdfund
Using your resources in new ways means trying to generate money from resources you already have on hand instead of looking for outside investment.
Westwood gives the example of a company where employees took on extra consulting work to raise cash for the company. When you're just starting out as a company of one, this tip is very similar to Westwood's #1 piece of advice: Pivot to services until you can afford to run your dream business.
Getting a credit line means taking out a loan or getting a credit card. You'll use this money to cover expenses until you start generating profits. Beware of high interest rates if you go with this option.
We've already broken down incubators, accelerators and crowdfunding in the previous section, but as a refresher, incubators and accelerators are investors who agree to fund and mentor your company in exchange for a cut of future profits.
Crowdfunding means raising money through donations from interested consumers. (Kickstarter and Indiegogo are popular crowdfunding platforms.)
4. "Differentiate yourself. Small things make a big difference."
There's no such thing as a unique idea, but there can definitely be a unique execution. How is your business achieving its goals better than its competitors?
"Once you're profitable, it'll be easier to stand out. At the beginning, when your business is little more than an idea, tout big clients and prominent investors as signs your business is ahead of the pack."
Save on Business Insurance
Our independent agents shop around to find you the best coverage.
7 Great Businesses You Can Start with No Money
The problem with starting a business with no money is that at some point, you've got to have money. Most entrepreneurs solve that problem with loans or investment, but what happens when you're really starting with nothing? You downsize your dreams and start bootstrapping. You can start the following businesses with less than it costs to buy a pair of concert tickets:
Tutoring. Do you speak multiple languages? Are you a math whiz? A great writer? Parents and schools will pay for all of those skills and more. You can work with a tutoring service like VIPKid or strike out on your own by advertising to potential clients. Try posting fliers at local libraries or posting ads in online community groups.
Virtual assistantship. Busy people around the world need assistants. You need clients. A match made in heaven! A phone, laptop and reliable internet connection are all you need to start a virtual assistant business. Look for clients on online freelance boards like Upwork and Guru.
eBay and flea market sales. If you've got a magpie-like knack for spotting the treasures among the trash, then you could strike it big online in markets like eBay and Shopify or in real-world flea markets. Simply pick a niche, source your inventory and start selling. Selling cheaper items at first will help you keep start-up costs low.
Cleaning. It's an oldie but goodie: People are willing to pay for an efficient, trustworthy cleaning service. Start off doing the cleaning yourself and your start-up costs will be almost nil. Hire new employees and get better equipment as your client list grows.
Delivery driving. Contract with an existing service like Grubhub or Instacart to start delivering goods for clients, or build up a client list of your own. People without the time or ability to run errands are often willing to pay handsomely for someone else to do it. Try advertising in local community centers and groups, especially ones focused on seniors and people with disabilities, who may be extra-appreciative of your services.
Pet nannying: sitting, walking, and training. People are crazy about their pets, and willing to spend crazy money on reputable services. Becoming a pet sitter, dog walker or pet trainer pays well and can help build your reputation in the community if you want to start a bigger pet-based business someday (like a doggie daycare).
Freelance programming. If you're computer-savvy, you probably already have a computer and internet access, which is all you need to start a freelance programming business. It's simple: Build software to client specifications (or maintain existing software) in exchange for pay. You can pivot your freelance business into a software start-up if you hit upon a great software idea.
Remember: If starting a profitable business was easy, everyone would do it. Starting with nothing brings its own challenges, but it comes with less risk and awesome bragging rights. You go, you. Just don't forget us once you make it to the top.
TrustedChoice.com Article | Reviewed by Len Briskman
©2022, Consumer Agent Portal, LLC. All rights reserved.
https://www.forbes.com/sites/ryanwestwood/2014/10/08/how-to-start-a-business-with-no-money/#4f41a0b357ad
https://smallbiztrends.com/2015/04/businesses-you-can-start-for-less-than-100.html