What To Know Before Buying an Old House
Making sure you're fully prepared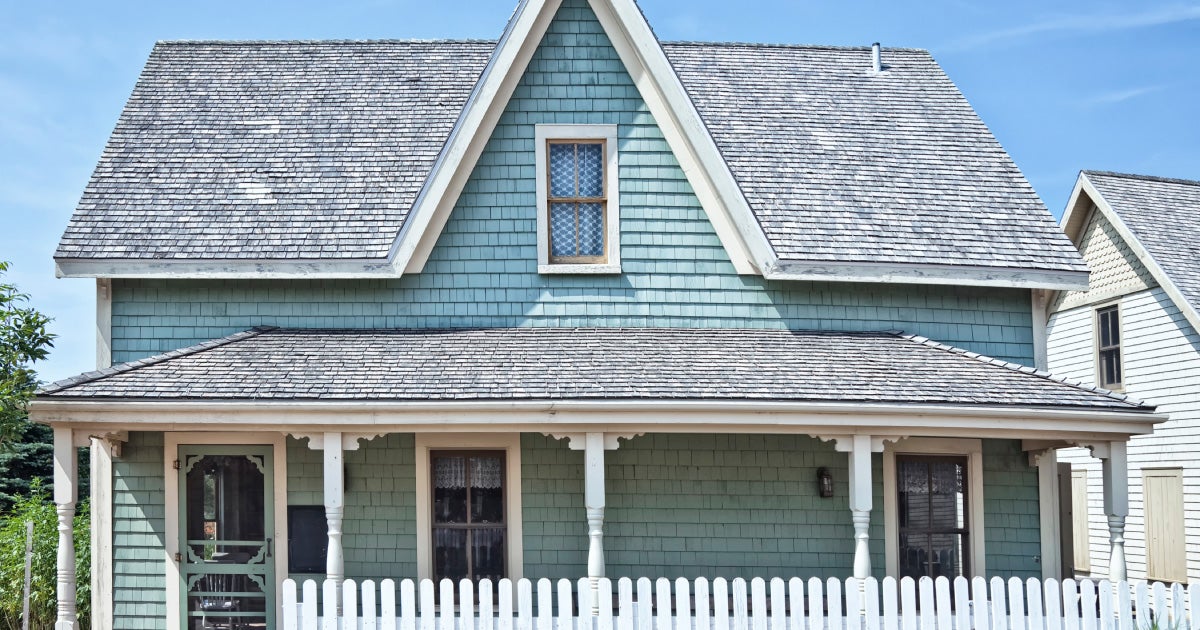 Old homes can be full of unwanted and expensive surprises.
If you've never bought an older house, you most likely have no idea what questions to ask or what to look for. No worries, we spoke with real estate agents and the owner of an old house, and also tracked down home inspector Paul Grush from Grush Inspections in Reno, NV to give us some insights.
Buying an older home is a decision that should not be made lightly. The wrong choice will still put a roof over your head, but it may also have you in over your head. The following insights, tips, and questions can help determine if going old is right for you. Either way, make sure you're covered with an affordable home insurance policy.
Why Buy an Older Home?
From young couples who can't afford new to established world citizens searching for charm, people of all ages and financial rankings are looking into older homes.
For Tiffany East, who purchased a 40-year-old home at age 39, it was all about character and location.
"I was a single mother with two kids and I liked that the neighborhood was safe. Seeing as I was living alone, I also liked being in close proximity to others, and the landscape was mature," said Tiffany.
According to Paul, older homes have a more solid structure. So if location, maturity, and a little bit of personality have you smiling and not wincing, then an older home may be for you.
What Are Some Reasons Not To Buy an Older Home?
Every pro has its con, and all the positives of buying an old house also come with these potential negatives.
Maintenance: No matter what, you'll need to do maintenance on an older home. You can try to avoid maintenance like the plague, but eventually it'll get ya (the maintenance, not the plague).
Unknown history: History is great, but only if there's someone there to accurately educate you on it. While a home inspector can warn you about potential issues, not knowing the full history of a house can lead to the next bullet.
Unexpected expenses: Every house will come with unexpected expenses, but an older home will most likely have more. Hidden costs such as potentially higher energy bills, getting rid of lead and asbestos, painting, and continual minor (and major) upgrades should be considered.
Rely on Your Realtor and Your Home Inspector
Buying a home takes a village, but buying an older home takes a village, a realtor, a home inspector, specialists, lots of paperwork, and lots of research. Your realtor and your home inspector will quickly become your most trusted sidekicks, so knowing what expertise to look for in both is essential.
Realtor: If your realtor is not experienced in purchasing older homes, you may want to ditch and replace. They're your front line, and you always want to be able to fully trust them.
"I had no idea what I was doing. Fortunately, my realtor knew what questions to ask as far as when certain things had been replaced and what the history of the house was," said Tiffany.
Home inspector: While it's the home inspector's job to find potential problems with the home, Paul reminded us that they're not specialists in any one particular area. While a home inspector could point out that there is a leak, only a specialist can truly tell you how bad the problem might be.
"The best tool for a homeowner is the internet," said Paul. "Before you start looking for a home, hop online and do some research on potential problem areas, what to keep an eye out for, and what questions to ask."
Good thing you're reading this article.
Save on Home Insurance
Our independent agents shop around to find you the best coverage.
Questions To Ask When Buying an Old House
As NBC told us every night on television, "the more you know." Turns out they were right, the more knowledge you have on something, the better-educated decisions you can make. Weird.
At the very least, be sure to ask the following questions of the current owners or the realtor selling the house.
When was the last time major electrical and physical parts of the home were replaced (e.g., roof, pipes, water heater, electric system, plumbing, windows)?
What types of pipes are in the house?
How old are the panels?
Are there any cracks in the foundation?
Can I have the name of the people and companies that have done all of the above maintenance?
Extra Things To Know and Consider
Now that you know what to research before buying an older home and who to have in your corner when purchasing, there are still a few more things to know.
You can live with lead and asbestos: Older homes will have lead and asbestos, but according to Paul, if you don't bother them they won't bother you. Lead is only dangerous if you plan on consuming paint chips (hopefully, you're not), and you may even be able to live with asbestos in your home depending on the type of remodeling you plan on doing.
You will receive disclosures: While you can live with lead and asbestos in your home, you should educate yourself on them. Your realtor should provide you with a variety of materials on living with and/or taking care of these things.
You can purchase home warranty insurance: Different from homeowners insurance, a home warranty is for the sole purpose of repairing appliances and systems in your house that break.
You can get multiple inspections: Home inspection does not have to be one and done. If you're unhappy with your first home inspection you can get another.
It's up to you to hire specialists: Home inspectors can find a leaky tub or recognize asbestos, but you'll want to bring in a specialist to check out anything that can be a potentially expensive endeavor.
You'll most likely want to make personal upgrades: Make sure you budget for necessary upgrades as well as desired upgrades. Old homes have character, but sometimes that character is downright hideous.
You're Ready To Buy
Whether we've convinced you that old homes are better than old people, or assured you that you're in no way suitable to take on an older home, you can take this knowledge and charge forward in your home search. So gather up your village, educate yourself, and make sure you're covered with an affordable home insurance policy.