Albuquerque Bonds
Complete Guide to Albuquerque, NM Bonds
Find the most affordable bonds for you.

If you do contract work in Albuquerque, the clients who hire you are taking a risk in the hopes that you will complete the job as contracted. When you hire employees, you are taking a risk in the hopes that these workers will not act in bad faith or defraud your business. In both cases, business bonds can provide a level of protection.
Whether you are looking for surety bonds or fidelity bonds, a local independent insurance professional can help. These agents can shop around to find you the best bonds for your particular business. Find an insurance agent in Albuquerque to learn more.
What Are Business Bonds?
Simply put, business bonds serve as guaranteed promises to pay for third-party damages. There are two types of bonds that business owners in Albuquerque should be familiar with: surety bonds and fidelity bonds.
Surety bonds are typically required for businesses before they can be licensed to operate. They serve to protect your clients in the event that your company fails to meet its contractual obligations. Fidelity bonds are designed mainly to protect your business against dishonest or illegal acts by your employees.
Learn more about these two kinds of bonds by reading below and then bring your questions to a local independent insurance agent to get answers as well as help obtaining the right bonds for your business.
What Is a Surety Bond?
A surety bond can best be described as a contract between three parties:
The bond holder (referred to as "the principal")
The bond provider (referred to as "the surety")
The client of the bond holder (referred to as "the obligee")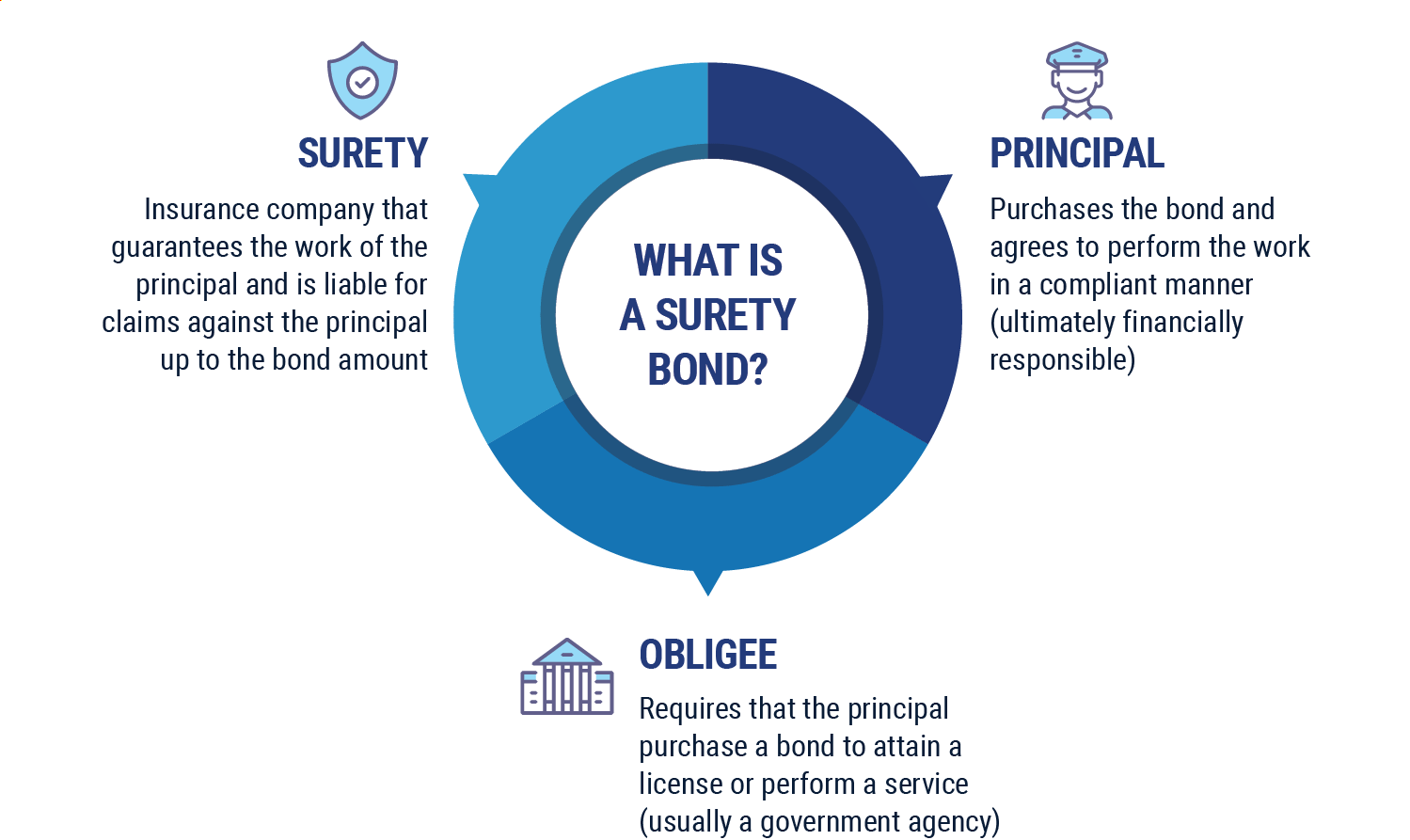 As the principal, if you or your company does not act in accordance with the terms established by the bond, the surety will provide the obligee with financial compensation. Your will then be obligated to reimburse the surety for the losses.
This is not an insurance policy. The bond company is there solely for the purpose of guaranteeing compensatory payment to the customer.
Do All Albuquerque Businesses Need Surety Bonds?
In the state of New Mexico, surety bonds are required for certain kinds of businesses and contractors before they can be licensed to operate in this state. In Albuquerque, the following must have surety bonds:
Appraisal management companies
Construction contractors
Independent insurance adjusters
Private investigators and detectives
Notaries
Motor vehicle dealerships
Motor vehicle dismantlers
Required bond amounts are typically around $10,000, though some businesses, such as car dealerships, will need bonds as high as $50,000. Learn more about surety bonds by speaking with an independent insurance agent in Albuquerque.
How Much Do Surety Bonds Cost in Albuquerque?
The cost of surety bonds varies according to factors such as the amount of the bond you are purchasing, the type of bond you are purchasing, your creditworthiness, and your company's current financial condition.
For the most part, you can expect to pay anywhere from 1% to 15% of the total bond amount. So posting a $10,000 bond can cost anywhere from $100 to $1,500.
Talk to an independent insurance agent to find out how much it will cost to post a surety bond for your Albuquerque business.
What Is a Fidelity Bond?
Fidelity bonds are more like an insurance policy for your company. They can reimburse your business for losses sustained as the result of employee dishonesty. This can include crimes against your business, like embezzlement, as well as crimes against your clients, such as theft, for which your business can be held liable.
If you are not sure if a fidelity bond is right for your business, consult an independent insurance agent in Albuquerque to receive honest and trustworthy advice.
Who in Albuquerque Needs Fidelity Bonds?
By letting potential clients know that your employees are bonded, you are making them aware that you are proactive in your hiring practices and that your employees have been carefully vetted. This shows that yours is a company that is committed to providing honest and trustworthy service.
The types of Albuquerque businesses that may benefit from having fidelity bonds include:
Business services companies
Janitorial & cleaning services companies
Financial institutions
Additionally, you can purchase ERISA bonds to protect your employee retirement funds in the event that they are compromised by an employee who has access to them.
You can get advice and learn more about fidelity bonds by speaking with one of Albuquerque's many independent insurance agents.
How Much Do Fidelity Bonds Cost in Albuquerque?
The cost to secure a fidelity bond can vary from one business to the next.
Fidelity bond rates are based on factors like the types of bonds you are purchasing, the number of employees you have, the amount of coverage you want, and an assessment of the controls your company has in place to reduce the likelihood of illegal acts by employees.
Talk to an independent insurance agent to receive customized fidelity bond quotes.
How Can I Find the Best Bonds for My Albuquerque Business?
If you are looking for competitively priced bonds to suitably cover your business, an independent insurance agent in Albuquerque can help. These agents can answer your insurance-related questions and can assist you with finding suitable bonds at an affordable price.
Contact an insurance agent near you to start comparing customized quotes for bonds to cover your Albuquerque business.