Teacher Life Insurance
(Crack open those books, we're here to teach you how to save)

Ahhh, the life of a teacher. Days are spent dodging spitballs and nights are spent grading book reports and building up the courage to do it all again the next day. It's a hard life and it deserves protection. That's why we want to help you find the right life insurance at the right price for you.
Don't worry, though. Our independent insurance agents will handle all the hard work for you. They'll help you qualify for the right life insurance discounts for teachers, lowering your bills so you can focus on the things that matter most.
Why Do Teachers Need Life Insurance?
Teacher or not, most people can benefit from life insurance. Unless you're sitting on a large sum of money that can be left to your loved ones or help pay for potential late-life medical bills, life insurance is the best way to be prepared for your future.
When you pass on, all of the costs associated with your passing and any unsettled debt you leave behind will be the responsibility of your loved ones. Life insurance lightens the burden.
What Type of Life Insurance is Best for Teachers?
If you've started researching your life insurance options you've seen the words term and whole life insurance.
Term Life Insurance: This option is geared toward younger people because it's more of a temporary plan that only covers you for a period of time, usually 10, 20 or 30 years. If you were to stop living within that timeframe, a set amount of money would go to the people/person you choose.
Whole Life Insurance: It has the same concept as term, but this policy is forever (or until you die). It also has a bell and a whistle.
Term insurance tends to offer more protection at a lower price, so you will want to discuss which option is better for you with your independent insurance agent. The good news is that there are a variety of discounts available to educators and school staff looking for life insurance.
What Are Teacher Life Insurance Discounts?
Many insurance companies offer discounts on insurance for teachers. And the discounts expand beyond life insurance. Sometimes you can receive a discount through your union. Other times it may be through the school district.
Something to keep in mind is the amount of life insurance some of these options provide. For example, school districts tend to offer around $50,000 in life insurance, which is not sufficient enough for most families and the things that life insurance needs to pay for. Teachers who are members of the National Educations Association (or other local/state teaching organizations) may qualify for term insurance packages up to $100,000. Before you start shopping for discounts you'll want to know how much coverage you need.
Either way, a quick chat with your boss or HR representative should set you on the right path. Our agents can handle all the rest.
How Do I Get Teacher Life Insurance Discounts?
Discounts for teachers are a form of a group discount, one of the simplest insurance discounts to get. Here's how:
Ask around the halls: You'll have the best luck starting with your boss, union rep, or HR department. Ask if there's a discount program with a particular insurance company. If yes, great! But If not, don't worry, you might still qualify. So let's move ahead.
Have a discussion with an agent: If you know you'll get a discount with a certain company, say that up front. If you're unsure or you know there's no special discount offered, ask them to look for you. Some companies may offer a general teacher discount as a thank you for your service.
Compare wisely: Your agent will most likely provide you with a few quotes to choose from. If that's the case, don't automatically go for the cheapest option — mid-range options could offer more discounts and better coverage too.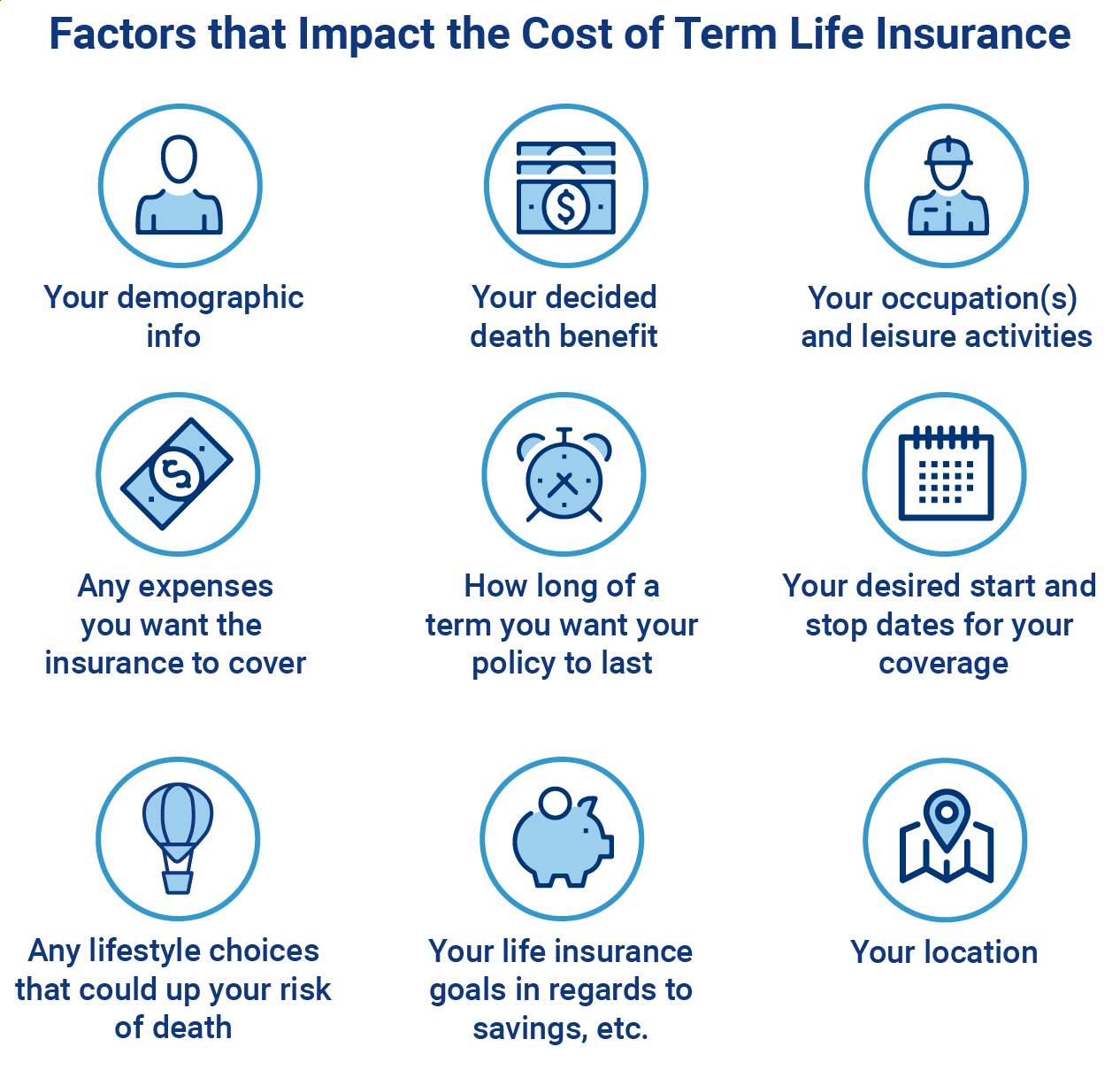 Save on Life Insurance
Our independent agents shop around to find you the best coverage.
Mistakes to Avoid When Buying Life Insurance
Before you jump into your life insurance policy, be sure to avoid some common mistakes when purchasing your policy.
Not buying enough: An independent insurance agent can assure you purchase enough insurance. But a general rule of thumb and recommendation from financial expert, Dave Ramsey, says you should purchase 10 to 12 times life insurance as your income.
Not purchasing it early enough: The longer you wait to purchase life insurance the more expensive it will be. Even if you're young and healthy, anything can happen and its best to be protected.
Not purchasing for long enough: If you go with a term policy, don't be swooned by the lower price of a shorter term. Longer terms may cost more but you never know what medical risks you'll be facing in 10 or 20 years from now.
Not reviewing your policy: Every year you and your insurance agent should sit down to review your life insurance policy and make sure that it's still adequate and fitting your needs.
The Benefits of an Independent Insurance Agent
Like we said, we know how busy the life of a teacher is. So why do all the hard work yourself? Our independent insurance agents stay on top of the industry and all the latest discounts so you don't have to. That means they'll help you find the right life insurance coverage for you at the right price.
And they're not just there in the beginning, either. If you ever have any questions about your policy or need to make changes, they're here to help — just like the weekends.
TrustedChoice.com Article | Reviewed by Paul Martin
©2023, Consumer Agent Portal, LLC. All rights reserved.