Dishes and China Store Insurance
The Basics of Insuring Your Chinaware Store
(Everything you need to know - and more)

Are you in the business of selling chinaware? Whether you're offering fine china, everyday dishes, glasses, antique glasses and more, you know that providing your customers with attractive pieces to decorate their home with luxury and class is a satisfying livelihood.
Of course, with such a delicate inventory, what would happen if your location was vandalized, resulting in thousands of damages? Or maybe a customer injured themselves in your chinaware store and filed a claim against you? Even an earthquake could cause havoc for your display pieces, putting the future of your business in jeopardy.
That's why you need comprehensive insurance policies for your chinaware store to protect your company, employees, and property. Let's take a look at a number of aspects to consider when it comes to adequately insuring your chinaware store:
Bear in mind that going the DIY route when comparing insurance companies can be a difficult task. Having an insurance professional by your side can help pair you with the coverage you need. That's why independent insurance agents are available to decipher the fine print and provided unbiased info on which policy best fits your needs.
Which Type of Insurance Do I Need for My Chinaware Store?
Chinaware stores are predominately brick-and-mortar retail businesses which means that you'll need some of the most common forms of business insurance:
General Liability Insurance
While it isn't mandatory to do business, every chinaware store needs to have general liability insurance. Liability insurance policies provide protection against serious financial consequences if you, your employees, your products, and/or services cause bodily injury or property damage to a third party.
Considering that the average claim is around $15,000, having a policy in effect safeguards your business from medical bills, replacements costs, and property damage on your premises.
For example, a shattered display case that cuts a customer can result in a claim. Or a malfunctioning air conditioner that ends up burning down a storefront can lead to catastrophic legal penalties. Having liability insurance in place beforehand enables your business to avoid a costly legal battle and financial damages.
Property Insurance
Whether you own the property of your chinaware store or you're renting/leasing a storefront, property insurance is a must. Essentially, property insurance replaces any damages that may result from your business' operations, including:
Vandalism
Fire damage
Storm damage
Theft
Smoke damage
Lost of revenue due to uninhabitable premises or work stoppage
And more
For those who own their building or have their own personal property like computers, inventory, equipment and more, property insurance is optional but strongly recommended by most insurance professionals.
However, if you're renting or leasing a space, it may be required in your contract to have coverage in place in order to finalize a lease. The reason for this is that should an incident causes damage, the tenant has the responsibility to replace the damaged property within the terms of the insurance policy.
Further, this coverage may not be completely sufficient, so having your own property insurance (or extra insurance, i.e., umbrella coverage) for your chinaware store protects your assets.
Workers' Compensation Insurance
If a worker is injured on your premises, do they file a lawsuit? With workers' compensation insurance, you're able to provide compensation through an insurance company instead of your chinaware store's profits.
Workers' compensation insurance ensures that if an employee is injured on the job or comes down with a work-related illness, they will receive wage replacement, treatment for their injury/illness, and other benefits.
And while you may be considering whether this insurance is worthwhile, you should know that most states require employers to offer workers' compensation for their W-2 employees. Penalties for noncompliance can end up costing significantly more than monthly premiums, so your chinaware should have a policy in place.
Furthermore, keeping a workers' compensation policy in effect helps get your employees back to work and keep afloat financial until they recover.
Save on Business Insurance
Our independent agents shop around to find you the best coverage.
Other Forms of Insurance for Chinaware Stores
Just as your inventory and operations are different than other chinaware stores, it follows that insurers offer a wide variety of policies to cover how you conduct business.
For instance, if you use a company vehicle to transport inventory and personnel from place to place, having a commercial automobile insurance policy to cover any accidents or damaged goods.
The following is just a small sampling of available insurance policies for chinaware stores that can help protect your business, its employees and its assets.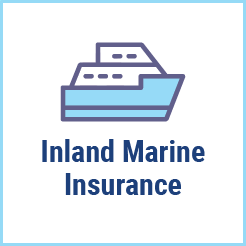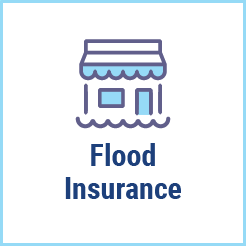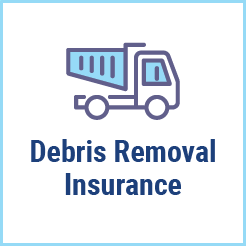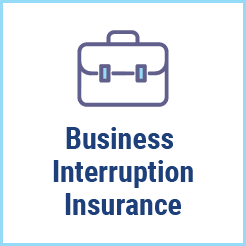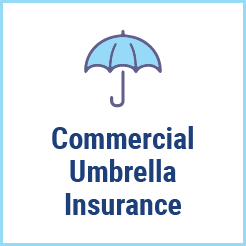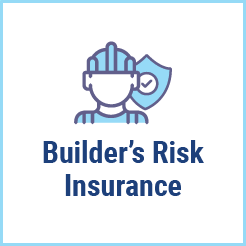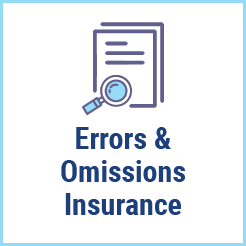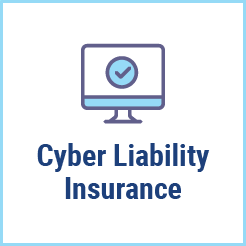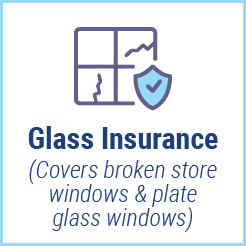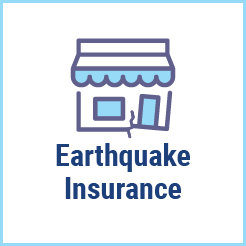 Business Owner's Policy (BOP)
If you're overwhelmed with the aforementioned policies and don't know where to begin, insurance companies have made it easy for owners of chinaware stores to be adequately insured against common and not-so-common mishaps. The answer? A business owner's policy (BOP).
A BOP consolidates the three main forms of insurance above in one policy, as well as offering the ability to augment coverage as you see fit. There are a number of advantages to a BOP versus cherry-picking insurance policies from multiple providers, such as discounted premiums and ease of payment.
How Much Will It Cost to Insure My Chinaware Store?
As most BOP policies are priced at $1,200 annually, or $100/month, talking with an independent insurance agent on what coverage you need is an important step in finding the right coverage.
Insurance coverage for chinaware stores isn't set at a fixed amount, as a store's inventory, needs, and scope of operations need to be taken into account before a definitive premium is determined. Instead, some of the following factors are included to estimate the amount of coverage that you'll need for your chinaware store:
Location
Claims history
Number of employees
Payroll amount
Amount of coverage
Inventory type
Save on Business Insurance
Our independent agents shop around to find you the best coverage.
NAICS Codes
Additionally, insurers use something called an NAICS code to determine which industry-specific risk factors affect your chinaware store. In simple terms, the North American Industry Classification System is responsible for determining the risk factors of a business for insurers, as well as financial info useful for tax purposes and eligibility of business loans.
For a general retail chinaware store, the NAICS code is 442299. This is designated by the primary number 44, which designates "Retail Trade". The 2299 part of the NAICS code further specifies the business as "All Other Home Furnishings Stores", a catchall for chinaware stores and similar establishments.
If your business engages in other practices, such as international trade or manufacturing of chinaware, you would have corresponding codes for your business.

Now that you have a rough idea of the types of insurance you'll need (remember to always do research for your unique circumstances), the next step is to take action with a qualified insurance professional. An independent insurance agent is able to provide unbiased advice to insure your chinaware store with your needs in mind.
Independent insurance agents can compare insurance policies from a wide variety of companies, get the best quotes, and compare policy limits in an easy-to-understand way.
©2022, Consumer Agent Portal, LLC. All rights reserved.
https://www.thehartford.com/small-business-insurance/types-of-small-business-insurance
https://www.entrepreneur.com/article/241026
https://www.nfib.com/content/legal-compliance/legal/workers-compensation-laws-state-by-state-comparison-57181/
https://www.shopify.com/retail/commercial-insurance-for-retail
https://www.census.gov/smallbusiness/html/naics.html