Commissary Store Insurance
Finding the Best Commissary Store Insurance
(Let's get all your goods set up with the best protection)

Your commissary store keeps your customers stocked up on the essentials and their favorite treats. They're counting on you and you're counting on their business. Small business insurance is the definitive way to keep your doors open, your customers happy, and to meet your contractual obligations no matter what disasters might be waiting around the corner.
Come fire, theft, lawsuit, or some other disaster, insurance is there to help you reopen faster. Here's everything commissary store owners need to know about business insurance — and how independent insurance agents make the process of getting it easier than ever.
Business Insurance for Commissary Stores: What You Need to Know
Commissary stores, including many franchise stores, need business insurance. Business coverage isn't one-size-fits-all. It's a blend of different types of coverage designed just for your business.
An independent insurance agent can match you with companies that are already experienced in insuring commissaries and grocery stores. They may even offer pre-made insurance packages designed for similar businesses, making shopping for insurance a snap.
Here are the types of coverage you're likely to encounter while shopping for commissary store insurance.
The Four Major Building Blocks of Business Insurance
All businesses, no matter their niche, need to consider buying business liability insurance, commercial property insurance, and commercial auto insurance. If you have employees, then you also need to buy workers' compensation insurance.
Not having these types of coverage can spell disaster and even drive your business into bankruptcy. Here's how they work: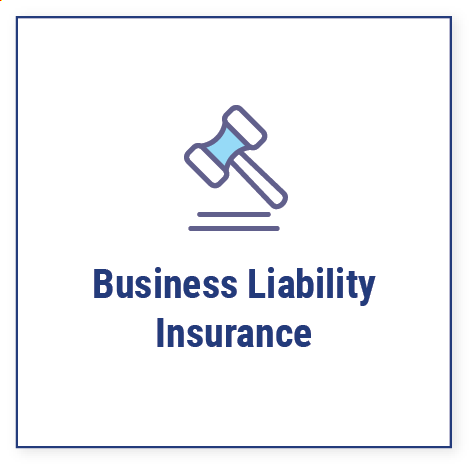 This covers the cost of legal representation and any damages if your business is sued. Lawsuits are one of the biggest threats businesses face and a frivolous lawsuit can easily drive you out of business. Business liability insurance ensures you can afford to fight the case.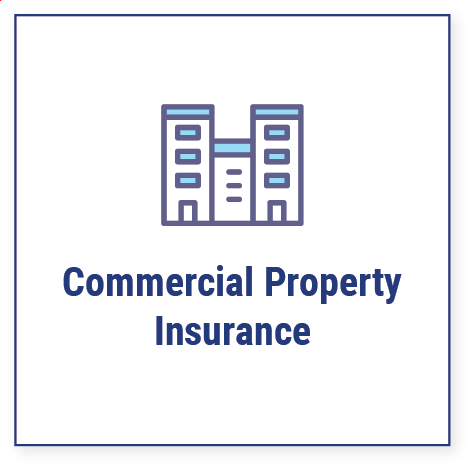 This covers your business's buildings, equipment, and inventory from theft, vandalism, fire, and other disasters. If these things are damaged or destroyed, commercial property insurance pays to replace them so you can reopen as soon as possible.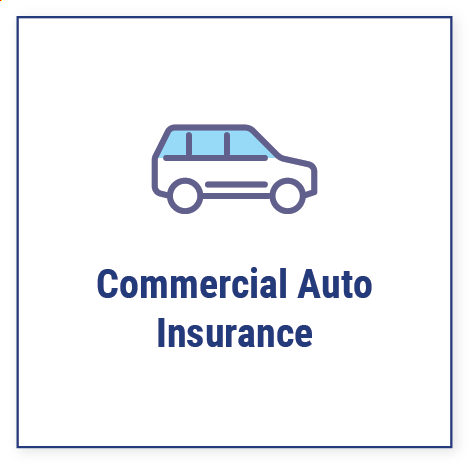 Personal car insurance policies will not pay for accidents that happen while you're using a vehicle for business. If you or your employees are driving a vehicle on behalf of your business, then you need commercial auto insurance in order to be fully covered.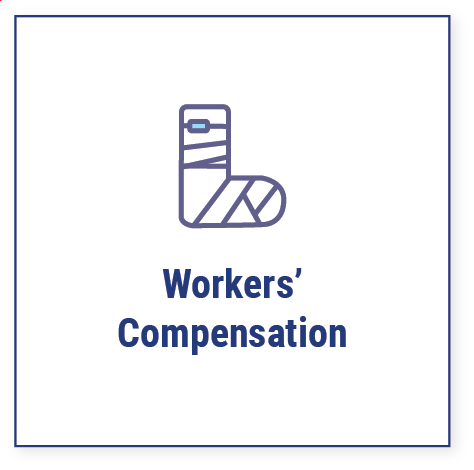 Workers' compensation pays for medical care and related expenses for employees injured on the job. Workers' compensation requirements vary from state to state. If your commissary is on federal property (e.g. a military base), then you'll need to buy a special kind of workers' compensation insurance that meets federal requirements. An independent insurance agent can help.
Coverage Boosters: Inland Marine Insurance, Umbrella Insurance and Business Income Insurance
These four types of insurance fill in common gaps in business coverage. They make your insurance more thorough and effective. Here's what they're for and how they work:
Inland marine insurance: A type of insurance designed to cover things that are otherwise hard to insure, especially equipment or inventory that moves around and is exposed to extra risk. For example, a forklift may be better insured by inland marine insurance than regular commercial property insurance.
Umbrella insurance: A "bonus" insurance type, typically very cheap, that covers any extra costs if you exceed the limit of your other business insurance policies. For example, if you fight a high-profile legal case that costs more than what your business liability insurance will cover on its own, umbrella insurance kicks in to pay the difference.
Business income insurance: Also called "business interruption insurance," this type reimburses you for lost income if your business has to close temporarily after a disaster. If your commissary business is your primary source of income, this type of insurance helps you avoid bankruptcy during a long interruption.
The Nitty-Gritty: Specialized Business Insurance Just for Commissary Stores
The following types of coverage are more fringe than the others, but they're crucial for commissary store owners to consider:
Spoilage coverage: If you're selling perishable inventory, spoilage coverage pays to replace it if your cold storage fails and your inventory spoils (in a prolonged power outage, for example).
Expediting expense coverage: Most commissary stores operate based on contracts. If your store is damaged and needs to close, you may be in violation of the terms of the contract, making it especially important to reopen as soon as possible. Expediting expense coverage pays out quickly to help you repair critical equipment.
Cyber Insurance: Why It's Growing in Importance for Retail Stores
Cyber insurance is a relatively new type of insurance that covers incidents of hacking or other malicious online activities. If your system is hacked and your customers' credit card information (or other sensitive information) is exposed, then you could be on the hook.
Cyber insurance will pay to replace customer credit cards and make them whole for any other damage they might have experienced as a result of the hack. Many cyber insurance policies also include access to cybersecurity experts who can help you design more secure systems to prevent a hack from happening in the first place.
Even if your business is low-tech, if you're dealing with credit cards, you need to consider cyber insurance.
Save on Business Insurance
Our independent agents shop around to find you the best coverage.
How Much Does Commissary Store Insurance Cost?
The cost of business insurance depends on the value of your business and the unique risks it faces. Factors that will affect the cost of commissary insurance include:
Your store's location, especially its crime rate and natural disaster risks
Whether or not you operate in the US or internationally
What kind of groceries you sell, e.g. dry goods or perishables
Whether or not you operate some kind of kitchen or restaurant within your commissary
The value of your inventory
The value of your equipment
Whether or not you operate special company vehicles (e.g. delivery trucks)
How many employees you have
Small business insurance for a commissary grocery store will cost at least several thousand dollars per year, spread out over monthly, quarterly, or yearly payments (called premiums). A larger business juggling multiple stores and contracts will pay significantly more.
Commissary Store Insurance Discounts
All insurance is based on educated guesses about risks. The insurance company calculates the risk of you making a claim and decides how much they'll need to charge you in premiums to offset those risks. This means that anything you do to minimize risk can also discount the cost of your premiums.
Here are a few easy ways to make your commissary store safer and potentially lower the cost of insurance:
Follow food safety regulations to the letter
Enforce cleanliness and prevent employees from coming to work sick
Install sprinklers and take other fire prevention measures
Install a burglar alarm, security cameras, and other loss prevention equipment
Ensure that all your employees are well-trained and keep customers out of hazardous areas
Make sure that anyone who drives on behalf of your business has an excellent driving record and do spot-checks to make sure they're driving safely
An independent insurance agent can help you find even more discounts. Many insurance companies offer trainings and other resources to help business owners to improve safety. Taking advantage of these resources can also reduce your insurance costs.
How to Buy Commissary Store Insurance
It's easier to buy business insurance than you might think. The process goes like this: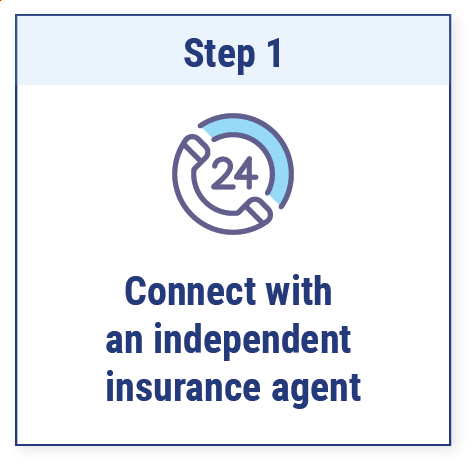 Unlike captive agents who are bound to work for only one company, independent insurance agents will help you shop between multiple companies, so you can get the deal you actually want — not just the best deal one company offers.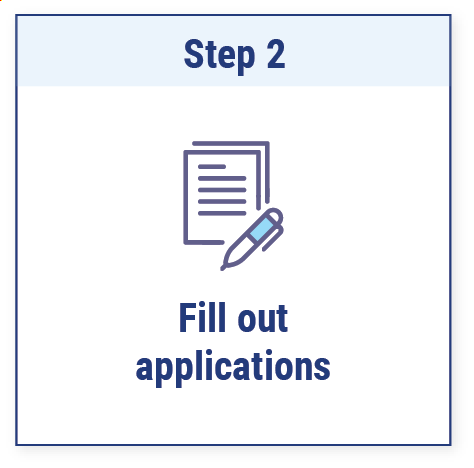 With the help of your independent insurance agent, you'll fill out at least one application and possibly multiple. You'll answer questions about your business's value, risks, and more so the insurance company knows what coverage it can offer you and what price to charge.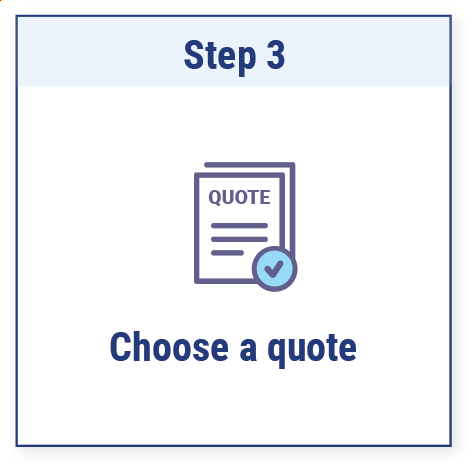 After filling out your application(s), insurance companies will get back to you with offers of coverage, called quotes. Don't go for the lowest price right away — it's important to make sure your coverage is thorough and a good match for your business. Your independent insurance agent can help you decide.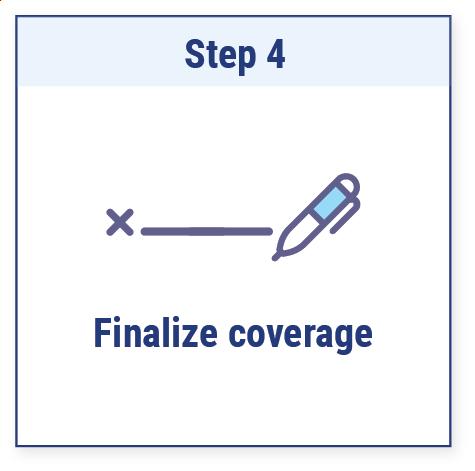 Sign on the dotted line and congratulations, you're insured!
Once you're covered, you can run your business with confidence, knowing you won't be left high and dry if disaster strikes. Be sure to stay in touch with your independent insurance agent afterwards too. They can help you update your coverage as your business grows, keeping the insurance part running smoothly so you don't have to.
Why Online Quotes Aren't Always the Best Way to Shop
Getting your insurance quotes online can be tempting. Sure, it's fast and easy, but are the quotes you are getting actually accurate? And are you getting quotes for all the different types of coverage your business needs?
Online quotes cannot give you the whole picture. They often omit important coverage, which may result in you being unable to get compensation if something disastrous happens. And they can leave out cost-saving opportunities such as discounts and bundling opportunities that an independent agent can help you take advantage of.
Instead of getting an online quote, find an independent insurance agent near you, and schedule a one-on-one consultation to discuss your options for the best coverage for your commissary store.
Save on Business Insurance
Our independent agents shop around to find you the best coverage.
How Independent Insurance Agents Can Take Your Small Business to the Next Level
Independent insurance agents are small business owners just like you. They're industry experts who handle the red tape for you, so you can focus on running your business. They'll help you through every step of your insurance application. After you buy insurance, they can even help you file claims if disaster strikes, making a tough time for your business a little smoother.
Shopping for small business insurance with an independent insurance agent is shopping smart. Period.
TrustedChoice.com Article | Reviewed by Paul Martin
©2022, Consumer Agent Portal, LLC. All rights reserved.