Garage Door Store Insurance
How to Properly Insure Your Garage Door Store
(So you're not left open to the dangers of doing business.)

Your garage door store provides a number of different garage door options to homeowners and businesses. And protecting that business is important. But where do you start? And how do you get a price that fits your company budget? An independent insurance agent is your answer—to both.
An independent insurance agent can make sure your store is set up with a comprehensive insurance package that fits your needs by shopping multiple insurance carriers before bringing a number of great quotes to the table. But first, here's a bit more background on the garage door industry and the kinds of coverage you should be concerned about.
Important Garage Door Statistics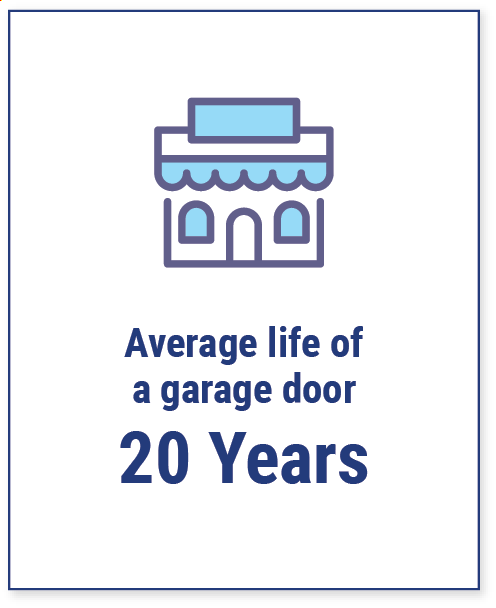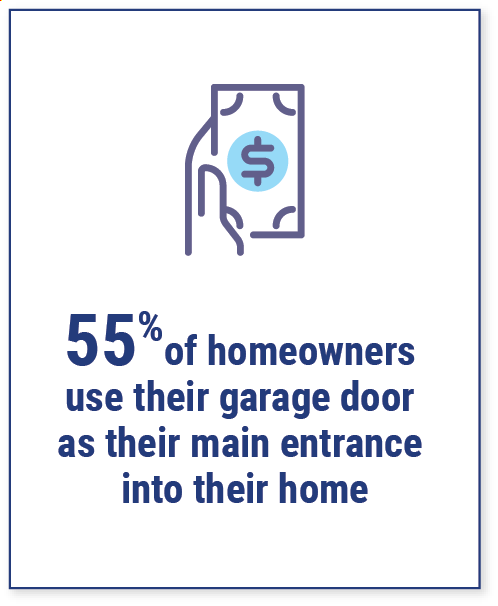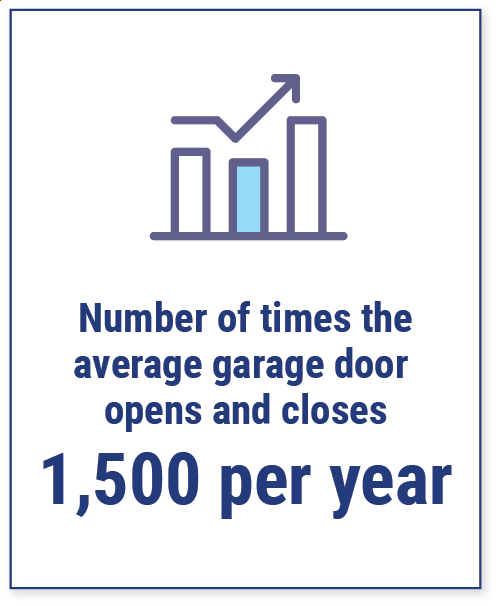 Why Does Your Garage Door Store Need Insurance?
Every business needs insurance, especially if you have employees working for you. Businesses face a variety of risks and for garage door stores, in particular, you're dealing with an expensive product and a variety of potential liability risks.
Insurance helps protect your business when the unexpected happens. If your store also offers installation, then the risks extend to the safety of your employees while at someone else's home. You're not only liable for their safety, but also for any damage your employee might cause to the property they're working on.
Most garage door stores need to purchase several different types of insurance to be fully covered. A garage door insurance package doesn't exist, but an independent insurance agent can help you build a portfolio of insurance for your business.
You Need Property Insurance to Protect Your Garage Door Store
Garage doors are not cheap, and they're not small. Any business that is operating out of a storefront needs property insurance.
The right property insurance will cover your building and the assets inside it. Depending on the details of your store, the following insurance options could be of benefit to you.
Save on Business Insurance
Our independent agents shop around to find you the best coverage.
Protect Your Garage Door Store with Liability Insurance
Protecting your property is one big step in properly insuring your garage door business. The other is having the right protection against liability lawsuits. You want to think about all the potential risks to third parties involving your store, employees, and your property. Essentially, think of all the ways you could possibly get sued and then have protection against all of those risks.
What Additional Insurance Does My Garage Door Store Need?
In addition to property and liability insurance, there are a few additional insurance options you can discuss with your independent agent to see if they're right for you.
How Much Does Garage Door Store Insurance Cost?
Since you're dealing with an expensive product, the cost of insurance for a garage door store will be higher than for someone selling a less expensive product, like flowers. There are a variety of factors that can affect the cost of your premium, including:
Number of employees: The more employees your store has on staff, the greater the likelihood of risk, so premiums are higher.
Size of premises: Larger facilities and several locations presents more risk, so premiums are larger.
Payroll amount: Because workers' compensation insurance reimburses employees for a portion of their lost wages, having a larger payroll results in higher premium payments.
Claims history: If your business has a history of incidents resulting in legal action, you will be considered a greater risk by the insurer and will typically have to pay more in premiums. Some insurers will also decline to insure accident-prone businesses, so take active measures to secure your garage door store.
Danger of operations: If your store often moves or delivers inventory and helps install garage doors, all of these factors add more risk to the insurer, so premiums are higher.
Automotive demographics: Young drivers under the age of 25, particularly males, cause higher premiums. Similarly, regular driving in urban areas and high-traffic zones causes more accidents, so premiums are also higher for these reasons.
A local independent insurance agent can obtain a variety of customized quotes on your behalf. That way, you can be sure that the policies you select are offered to you at a reasonable price.
How to Find the Best Insurance for Your Garage Door Store
Insurance policies can be complex, and searching through options can be confusing, time-consuming and frustrating. An independent insurance agent's role is to simplify the process.
An agent will help make a checklist of everything in your garage door store that you'll need coverage for. They'll also keep in mind peak seasons, customers wanting to test products, and the risks involved with the garage doors you're offering.
When it comes time to purchase insurance, they'll break down all the jargon and explain the details, so you understand exactly what you're getting.
And should you need to file a claim, you're not alone. Your agent will be right there to help guide you through every last step and get your life back to where it all was. How great is that?
Why Online Quotes Aren't Always the Best Way to Shop
Getting your insurance quotes online can be tempting. Sure, it's fast and easy. But are the quotes you are getting actually accurate? And are you getting quotes for all the different types of coverage your business needs?
Online quotes cannot give you the whole picture. They often leave out important coverage, which may result in you being unable to get compensation if something disastrous happens. And they can leave out cost-saving opportunities such as discounts and bundling opportunities that an independent agent can help you take advantage of.
Instead of getting an online quote, find an independent insurance agent near you, and schedule a one-on-one consultation to discuss your options for the best coverage for your particular garage door store.
Save on Business Insurance
Our independent agents shop around to find you the best coverage.
Benefits of an Independent Insurance Agent
Independent insurance agents have access to multiple insurance companies, ultimately finding you the best coverage, accessibility and competitive pricing while working for you. Find an independent insurance agent in your community here.
©2022, Consumer Agent Portal, LLC. All rights reserved.
https://raynor.com/10-interesting-facts-about-garage-doors/