Plumbing Supply Store Insurance
How to Build the Best Plumbing Supply Store Insurance Policy
(Keep your store protected so things can flow smoothly.)
Your plumbing supply store helps connect plumbers and contractors with the supplies they need to take care of their customers. But who's taking care of you? Your business needs protection from a number of day-to-day threats, from theft to liability and beyond. But where do you start? Answer: with an independent insurance agent.
A local independent insurance agent knows all the ins and outs of business insurance in your area and can help tailor the coverage specifically to your plumbing supply business's needs. Plus, they aren't just tied to one insurance carrier, which means they can shop around to find the best blend of coverage and price for you. But first, here's a bit of background on the plumbing supply industry and the needs that face you directly.
Plumbing Supply Store Industry Facts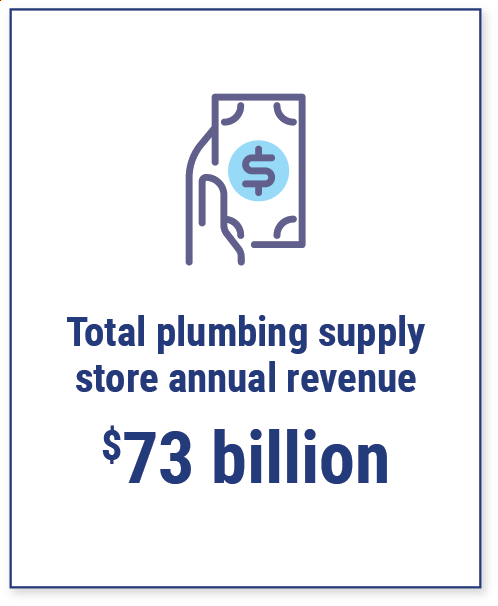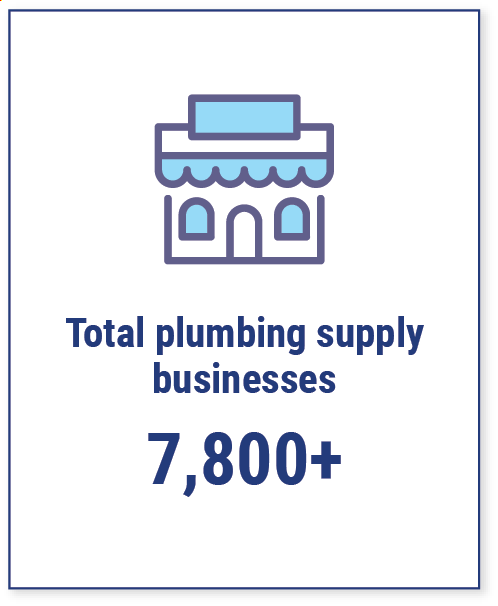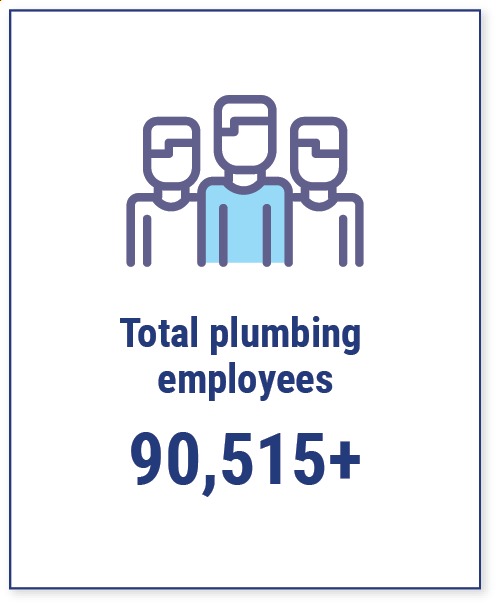 Does a Plumbing Supply Store Need Insurance?
Every retail business needs insurance. When you're selling a product to third parties and employing others, your business faces several financial risks.
Consider what would happen to your business, and your personal finances, if the following occurred without insurance:
A customer slips and falls inside your store and sues for medical bill coverage.
A product was improperly manufactured, causing property damage to a customer.
An employee is injured while operating machinery in your store.
Dissatisfaction with the finished product.
A fire burns your store down and you lose all of the inventory inside.
Plumbing Supply Stores Need Good Property Damage Coverage
With your entire inventory inside a building, you want proper coverage for the structure itself and the assets inside.
Property damage protects your business from natural disasters, accidents, vandalism, and theft.
The following common business property insurance policies are worth considering when building your insurance policy.
Commercial property insurance: Provides coverage for any loss or damage to your physical assets like equipment, computer systems, inventory, office space, and other assets that might be damaged by a natural disaster or unforeseen event, like a fire.
Building insurance: This protects the structure of your store should it be damaged by unexpected environmental events like wind, fire, lightning, or vandalism.
Earthquake insurance: Earthquakes are not included in general commercial business policies. If your business is located in a seismic zone, you may want to consider purchasing this insurance.
Flood insurance: Floods are also not covered in general policies. It may be worth it to purchase flood insurance for your business.
Sewer and drain coverage: While flood insurance is designed to protect your property from outside water, should you have a plumbing issue caused by the drains or sewer inside your store, you'll want this special coverage.
Save on Business Insurance
Our independent agents shop around to find you the best coverage.
Protect Your Plumbing Supply Store from Potential Lawsuits
Nowadays there are lots of things people sue for. If you sell a customer a pipe to fix their toilet, and the pipe is cracked and their bathroom floods, who are they going to blame? Your store, because you sold them the faulty product.
Even if your business isn't to blame, dealing with a lawsuit can be costly. A general liability policy is always valuable, and there are some additional policies that every plumbing supply store should consider.
Premises liability insurance: Protects you if a customer is injured on the premises of your property. This can be a slip and fall in the store or injury in the parking lot.
Product liability insurance: Protects you in the event that a third party experiences a bodily injury caused by one of your products.
Product recall insurance: Protects your business should a manufacturer recall a product. This will cover the expenses associated with recalling the product.
Auto liability insurance: Protects you if you provide delivery services or have company vehicles for any reason.
Cyber liability insurance: Protects you from financial loss from fraudulent activity, website hacking, or theft of your customers' personal information, such as credit cards.
Workers' compensation insurance: Protects your workers should they get injured while on the clock. Workers' compensation is required in every state besides Texas.
What Additional Insurance Policies Should a Plumbing Supply Store Consider?
In addition to a comprehensive property and liability package, a plumbing supply store could benefit from the following additional insurance policies.
Business interruption coverage: Provides reimbursement for any lost income as a result of temporary closure in order to make repairs. Usually, this is from events like fires or storms.
Umbrella insurance: Because insurance companies impose caps on the amount of liability insurance they are willing to provide, umbrella insurance may be necessary if you feel that you need extra liability coverage in order to adequately protect your store. Umbrella insurance takes over where your other liability coverage leaves off.
Crime insurance: If you keep your materials outside and they're more easily exposed to crime, then this insurance could help protect your materials in the event of theft.
Health insurance: If your business has at least 50 full-time employees, you are required to provide them with affordable health insurance. Your insurance agent can help you find suitable coverage.
Employment practices liability insurance: Also known as EPLI, this insurance provides coverage for your legal defense and potential financial damages if one of your employees sues your business for an illegal business practice such as sexual harassment, discrimination or wrongful termination.
How Much Does Plumbing Supply Store Insurance Cost?
As with any business, the cost of coverage for your plumbing supply store will depend on a number of factors. These include:
The size of your business
The weather and crime risks in the city where your store is located
The value of your inventory and other business property
The number of workers you employ
Whether you offer additional services like delivery and installation
The types of business insurance coverage you are purchasing
How high you need your coverage limits to be
Your store's claims history
A local independent insurance agent can obtain a variety of customized quotes on your behalf. That way, you can be sure that the policies you select are offered to you at a reasonable price.
How to Build a Solid Insurance Portfolio for Your Plumbing Supply Store
Building your plumbing supply store portfolio doesn't need to feel overwhelming. An independent insurance agent's role is to do the hard work for you.
They'll explain the different policies and help you determine what will fit your business. When the time comes to file a claim, your agent will be right there to help guide you through every last step and get your life back to where it all was. How great is that?
Why Online Quotes Aren't Always the Best Way to Shop
Getting your insurance quotes online can be tempting. Sure, it's fast and easy. But are the quotes you are getting actually accurate? And are you getting quotes for all the different types of coverage your business needs?
Online quotes cannot give you the whole picture. They often leave out important coverage, which may result in you being unable to get compensation if something disastrous happens. And they can leave out cost-saving opportunities such as discounts and bundling opportunities that an independent agent can help you take advantage of.
Instead of getting an online quote, find an independent insurance agent near you, and schedule a one-on-one consultation to discuss your options for the best coverage for your particular plumbing supply store.
Save on Business Insurance
Our independent agents shop around to find you the best coverage.
Benefits of an Independent Insurance Agent
Independent insurance agents have access to multiple insurance companies, ultimately finding you the best coverage, accessibility and competitive pricing while working for you. Find an independent insurance agent in your community here.
TrustedChoice.com Article | Reviewed by Paul Martin
©2022, Consumer Agent Portal, LLC. All rights reserved.