Produce Market Shop Insurance
How to Find the Best Insurance for a Produce Market
(So all you have to worry about is keeping your fruit and vegetables fresh.)

The demand for fresh produce continues to rise in the United States as consumers shift their eating habits toward a healthier diet. From farmers' markets to produce market stores, consumers expect high quality and fresh produce all year long.
Every business has different insurance needs, which is why working with an independent insurance agent makes finding the right insurance an easier task. An agent can make sure you have the insurance you need to cover everything involved in your produce market store, from the inside out.
Produce Market Industry Facts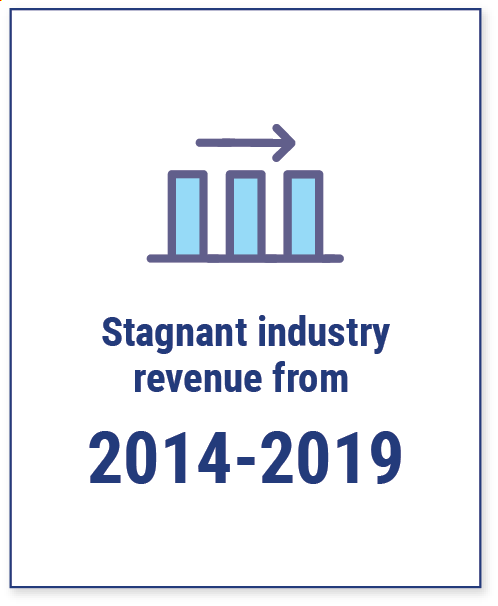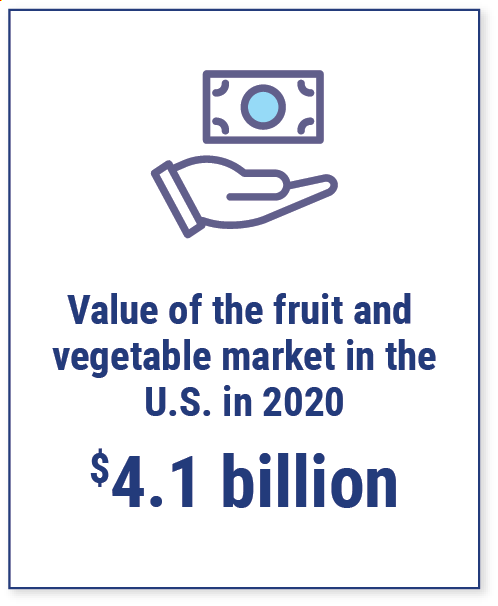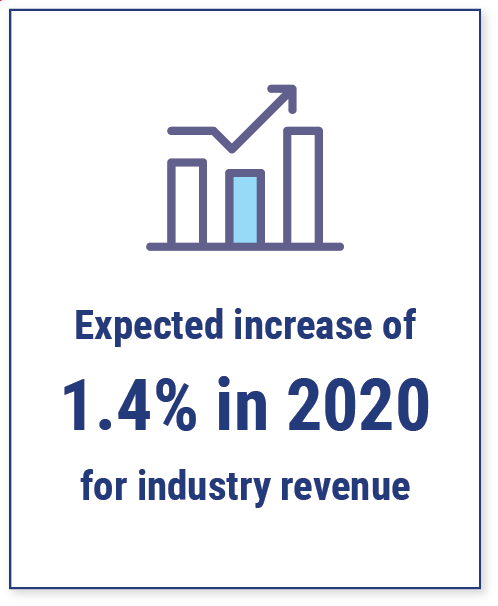 What Risks Does a Produce Market Shop Face?
There may be more healthy than unhealthy risks that come with a produce market shop, but working with fresh produce still has some risks.
Your business insurance should address risks pertaining to:
Your storefront and the building that you own or rent
Your products and making sure they don't spoil
The equipment inside your store that keeps your produce fresh
Your customers' well-being while in your store and on your property
The well-being of your employees while they're on the job
A produce market shop will need to purchase a variety of insurance policies to make sure that all of these risks are covered. In addition to your traditional property and liability insurance, you'll need some special policies like spoilage and communicable disease insurance that are excluded from general insurance policies.
Save on Business Insurance
Our independent agents shop around to find you the best coverage.
Important Property Coverages for Produce Markets
If you're running your business out of a storefront, then the first thing you need is to protect your property. For a produce market store, the following property insurance can help protect your assets.
Important Liability Coverages for Produce Markets
If property insurance is the bread of your produce market shop, then liability insurance is the butter. Without proper liability insurance, you could find yourself owing thousands of dollars for something that someone else blames you for.
Additional Insurance Your Produce Market May Need
In addition to property and liability insurance, there is a variety of protection options you may want to discuss with your independent insurance agent.
Workers' compensation insurance: Workers' compensation is required in every state except Texas. If an employee is injured on the job it covers medical bills and paid time off, as well as reduces the risk of being sued by your employee.
Business income insurance: Should your produce market store be the victim of a hurricane and have to close its doors for three months, you'll be losing out on income. This insurance provides compensation for the lost income you experience while repairs are made.
Flood and earthquake insurance: Floods and earthquakes are not included in general commercial insurance policies. If your produce market store is located somewhere prone to these natural disasters, this insurance can help protect you in the event that one of these disasters damages your store.
Employee dishonesty insurance: This shields your produce market from financial losses in the event that an employee engages in other financially damaging illegal behaviors while on the job. Speak to your insurance agent to learn more about this coverage and its limitations.
Communicable disease insurance: This provides protection should a customer get ill from disease spread from an employee to a customer, such as the flu.
Health Insurance: If your business has at least 50 full-time employees, you are required to provide them with affordable health insurance. Your insurance agent can help you find suitable coverage.
Employment practices liability insurance: Also known as EPLI, this insurance provides coverage for your legal defense and potential financial damages if one of your employees sues your business for an illegal business practice such as sexual harassment, discrimination or wrongful termination.
How Much Does Produce Market Insurance Cost?
As with any business, the cost of coverage for your produce market will depend on a number of factors. These include:
The size of your business
The weather and crime risks in the ZIP code where your store is located
The value of your inventory and other business property
The number of workers you employ
The types of business insurance coverage you are purchasing
How high you need your coverage limits to be
Your store's claims history
If you are a sole proprietor with just a few employees, you can expect to pay far less for your business insurance than a multi-location business with numerous employees, a warehouse, and a large and valuable inventory.
A local independent insurance agent can obtain a variety of customized quotes on your behalf. That way, you can be sure that the policies you select are offered to you at a reasonable price.
Why Online Quotes Aren't Always the Best Way to Shop
Getting your insurance quotes online can be tempting. Sure, it's fast and easy, but are the quotes you are getting actually accurate? And are you getting quotes for all the different types of coverage your business needs?
Online quotes cannot give you the whole picture. They often leave out important coverage, which may result in you being unable to get compensation if something disastrous happens. And they can leave out cost-saving opportunities such as discounts and bundling opportunities that an independent agent can help you take advantage of.
Instead of getting an online quote, find an independent insurance agent near you, and schedule a one-on-one consultation to discuss your options for the best coverage for your produce market.
Save on Business Insurance
Our independent agents shop around to find you the best coverage.
The Benefits of an Independent Insurance Agent
Insurance policies can be complex and searching through options can be confusing, time-consuming and frustrating. An independent insurance agent's role is to simplify the process.
They'll make sure you get the right coverage that meets the needs of your produce market. Not only that, they'll break down all the jargon and explain the details, so you understand exactly what you're getting.
And when it comes time to file a claim, you're not alone. Your agent will be right there to help guide you through every last step and get your life back to where it all was. How great is that?
TrustedChoice.com Article | Reviewed by Paul Martin
©2022, Consumer Agent Portal, LLC. All rights reserved.