Golf Shop Insurance
How to Find the Best Golf Shop Insurance
(From clubs to shoes and the structure that holds it all together, here are the best insurance options for your golf shop)

You've got your golf shop stocked with golf balls, 3-woods, and argyle everything. But before you can start preparing clients to hit the links, you need to make sure your shop has proper insurance.
The biggest risks facing a golf shop are the goods inside your store and the liability of someone getting injured as a result of your products. An independent insurance agent can make sure you have the proper coverage for your property, products, and yourself.
What Are the Common Risks Involved in Running a Golf Shop?
At first glance, it might not sound too dangerous to run a golf store. After all, golf isn't a very aggressive sport, so how dangerous could selling golf clothing and equipment be?
You're right, there aren't exponential risks that come with running a golf shop, but there are a couple of things worth thinking about:
Protecting your products: Golf equipment is not cheap. You'll want insurance that not only protects your products should they be damaged or burglarized but also if they're broken during a trial run.
A third-party being injured on your property or from your products: When's the last time someone bought a new golf club without giving it a swing first? If someone is injured in your store or on your property, you could be facing a lawsuit.
There are some additional risks that all businesses face that we'll discuss the proper coverage for below.
The Best Property Coverage for a Golf Store
If you plan on selling golf equipment, you'll need somewhere to put all of your products. Most business owners lease or rent their store space. Whether you own your space or not, you'll need the proper property insurance.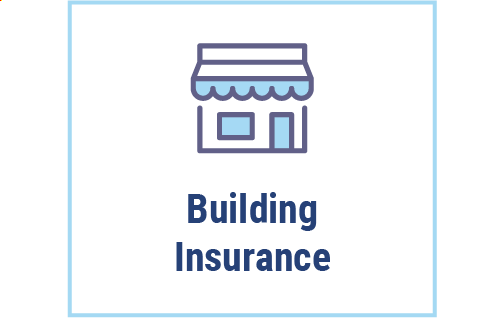 Building insurance: This protects the structure of your store should it be damaged by unexpected environmental events like wind, fire, lightning, or vandalism.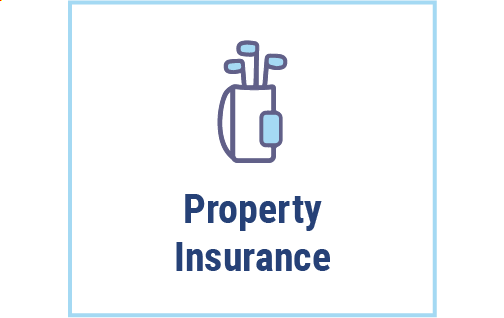 Property insurance: This covers any damage to the products inside your store should they be damaged by unforeseen hazardous weather, flood, fire, and natural disasters.
When purchasing property insurance, you want to make sure you have enough coverage for the maximum value of your property and goods in the case of total peril like a fire, so you can replace all of your products.
It's also common for golf shops to have a fluctuating inventory with the seasons. Most insurance agencies will allow you to add a peak season endorsement for increased property coverage during peak seasons.
If you're leasing your building, it's possible that the building owner already has property insurance. But you will still want to get your own property insurance that provides coverage for your property. It's also common for a building owner to require the tenant or lessee to have specific insurance coverage so they're not at risk if something occurs.
Protecting Your Golf Shop from Liability Risks
Aside from unforeseen natural disasters, another risk golf shops face is liability cases and lawsuits.
Walk into any golf store and you'll most likely see a testing area where you can swing a few clubs and test out the latest drivers and wedges. When people start trying products in-store, you become liable for any injuries they may sustain. Obtaining the proper liability insurance is crucial to protect yourself against lawsuits.
Save on Business Insurance
Our independent agents shop around to find you the best coverage.
Additional Insurance to Consider for a Golf Shop
Property and liability risks are at the top of the list when it comes to a golf shop. However, there are a few additional insurance options you can discuss with your independent agent to see if they'll further protect you.
Business Income Insurance: This provides coverage if your golf shop is damaged and unable to earn money for a specified amount of time. This insurance will pay until the damage is repaired.
Crime Insurance: With a variety of expensive equipment in your store, you're at risk of shoplifting, vandalism, embezzlement and a variety of other crimes. This will pay you back for the income loss should such an event occur.
Flood and earthquake insurance: Floods and earthquakes are not included in general commercial insurance policies. This insurance can help protect you in the event that one of these disasters damages your store.
Workers' compensation insurance: Workers' compensation is required in every state except for Texas. If an employee is injured on the job, it covers medical bills and paid time off as well as reduces the risk of being sued by your employee.
Health Insurance: If your business has at least 50 full-time employees, you are required to provide them with affordable health insurance. Your insurance agent can help you find suitable coverage.
Employment practices liability insurance: Also known as EPLI, this insurance provides coverage for your legal defense and potential financial damages if one of your employees sues your business for an illegal business practice such as sexual harassment, discrimination, or wrongful termination.
How to Build the Best Policy Package for Your Golf Shop
Insurance policies can be complex, and searching through options can be confusing, time-consuming, and frustrating. An independent insurance agent's role is to simplify the process.
An agent can help determine all the risks involved with owning and running a golf shop and can make sure you have the proper insurance.
When it comes time to purchase insurance, they'll break down all the jargon and explain the nitty-gritty so you understand exactly what you're getting.
And should you need to file a claim, you're not alone. Your agent will be right there to help guide you through every last step and get your life back to where it all was. How great is that?
Save on Business Insurance
Our independent agents shop around to find you the best coverage.
The Benefits of an Independent Insurance Agent
Independent insurance agents have access to multiple insurance companies, ultimately finding you the best coverage, accessibility, and competitive pricing while working for you. Find an independent insurance agent in your community here.
TrustedChoice.com Article | Reviewed by Paul Martin
©2022, Consumer Agent Portal, LLC. All rights reserved.