Outdoor Sporting Equipment Store Insurance
Finding the Best Insurance for Your Outdoor Sporting Equipment Store
(No matter if you specialize in rods and tackle, or guns and ammo, we'll help you get it covered)

From hiking and rock climbing to tennis and golf, more people are opting to take their exercise al fresco, for some fresh outdoor air. Owning an outdoor sports equipment store can involve products for a variety of activities, so ensuring that you have all your insurance bases covered is a must.
An experienced independent insurance agent can help take inventory of your store, the products you're offering, and the risk involved with your outdoor sporting equipment store. They also make it easy to make sure all your stuff, your employees, and your property are properly covered.
Outdoor Sporting Equipment Industry Facts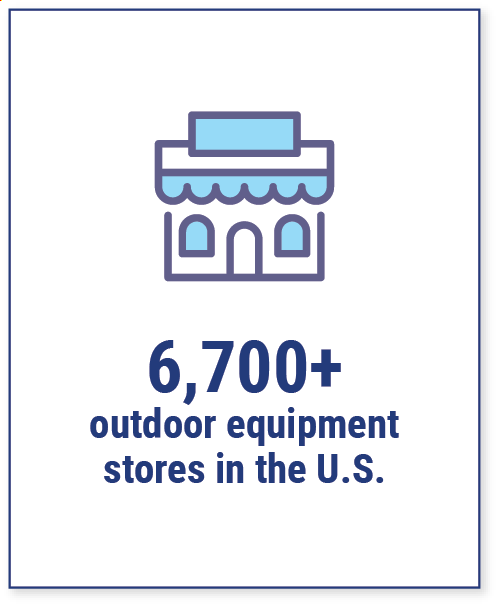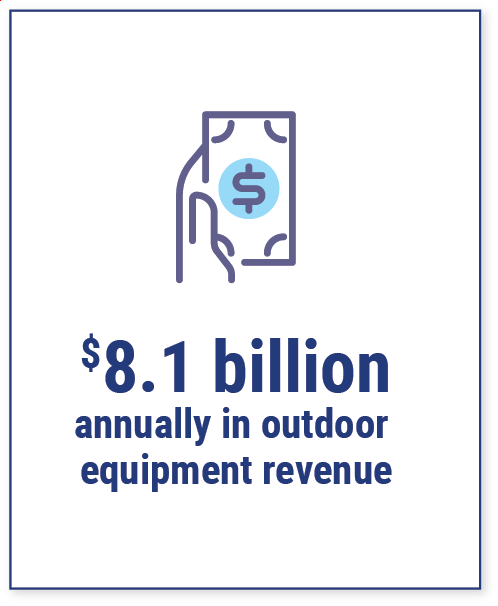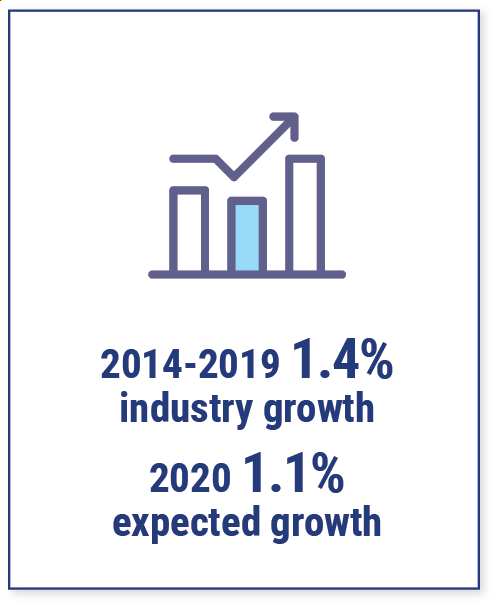 What Are the Common Risks Involved in Running an Outdoor Equipment Store?
At first glance, it might not sound too dangerous to run a retail store. But there are risk in all kinds of businesses, and a few worth thinking about are:
Protecting your products: Sporting equipment is not cheap. You'll want insurance that not only protects your products should they be damaged or burglarized, but also if they're broken during a trial run.
A third-party being injured on your property or from your products: Outdoor equipment is full of sharp edges and pointy things. If someone's injured in your store or on your property, you could be facing a lawsuit.
There are some additional risks that all businesses face that we'll discuss the proper coverage for below.
The Best Property Coverage for an Outdoor Sporting Equipment Store
The structure that holds all of the equipment you're selling is just as valuable as what's inside. When you work with an independent insurance agent, they'll be able to help you determine the level of property insurance that you need, though you'll most likely start with both building and property insurance coverages.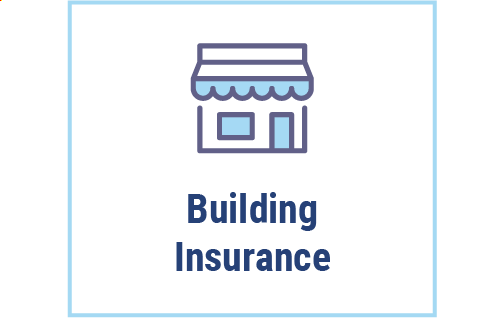 Building insurance: This protects the structure of your store should it be damaged by unexpected environmental events like wind, fire, lightning, or vandalism.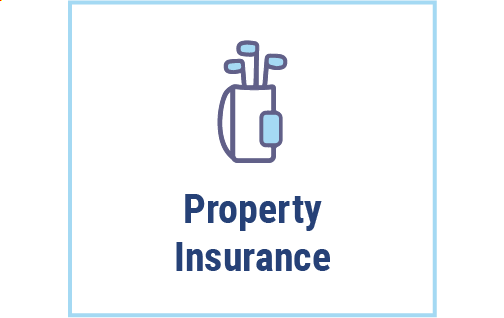 Property insurance: Running an outdoor sporting equipment store means you'll have a variety of high-end products inside your store. This insurance covers any damage to the products inside your store should they be damaged by unforeseen hazardous weather, flood, fire, and natural disasters.
If you're leasing your building, you'll want to work with the building owner to know what you're responsible for and what they're responsible for. Often times, a tenant or lessee will be responsible for carrying specific insurance that protects the owner and the tenant.
It's also common for outdoor sporting equipment stores to have fluctuating inventory with the seasons. For example, during the winter you're likely to carry ski and snowboard equipment that you would not carry during the summer.
You may want to consider adding an endorsement to your policy that will increase your property coverage during those specified peak times.
The Best Liability Coverage to Protect Your Outdoor Sporting Equipment Store
The biggest risk outdoor sporting equipment stores face is liability cases and lawsuits. People like to try outdoor sporting equipment before purchasing it which can result in in-store injuries. Obtaining the proper liability insurance is crucial to running a successful business, and can include:
If your sporting equipment store sells guns or other weapons you can expect your liability insurance rates to be higher. Hunting items and weaponry make your insurance risk much higher and you may find it more difficult to finds insurance companies willing to provide gun shop insurance.
What Additional Insurance Coverages Does My Outdoor Sporting Equipment Store Need?
In addition to property and liability insurance, there are a few additional policies you can discuss with your independent agent to see if they're right for you.
Workers' compensation insurance: Workers' compensation is required in every state except for Texas. If an employee is injured on the job,it covers medical bills and paid time off as well as reduces the risk of being sued by your employee.
Business Income Insurance: This provides coverage if your outdoor equipment store is damaged and unable to earn money for a specified amount of time. This insurance will pay until the damage is repaired.
Flood and earthquake insurance: Floods and earthquakes are not included in general commercial insurance policies. This insurance can help protect you in the event that one of these disasters damages your store.
Crime Insurance: With a variety of expensive equipment in your store, you're at risk for shoplifting, vandalism, embezzlement, and a variety of other crimes. This will pay you back for the income loss should such an event occur.
Health Insurance: If your business has at least 50 full-time employees, you are required to provide them with affordable health insurance. Your insurance agent can help you find suitable coverage.
Employment practices liability insurance: Also known as EPLI, this insurance provides coverage for your legal defense and potential financial damages if one of your employees sues your business for an illegal business practice such as sexual harassment, discrimination, or wrongful termination.
How to Find the Best Insurance for Your Outdoor Sporting Equipment Store
Independent insurance agents have access to multiple insurance companies, ultimately finding you the best coverage, accessibility, and competitive pricing while working for you. Find an independent insurance agent in your community here.
An agent will help make a checklist of everything in your outdoor sporting equipment store that you'll need coverage for. They'll also keep in mind peak seasons, customers wanting to test products, and the risks involved with the sporting equipment you're offering.
When it comes time to purchase insurance, they'll break down all the jargon and explain the nitty-gritty, so you understand exactly what you're getting.
And should you need to file a claim, you're not alone. Your agent will be right there to help guide you through every last step and get your life back to where it all was. How great is that?
Benefits of an Independent Insurance Agent
Independent insurance agents have access to multiple insurance companies, ultimately finding you the best coverage, accessibility and competitive pricing while working for you. Find an independent insurance agent in your community here.
TrustedChoice.com Article | Reviewed by Paul Martin
©2021, Consumer Agent Portal, LLC. All rights reserved.