Vacation Home Rental Agency Insurance
How to Get the Best Vacation Home Rental Agency Insurance
(Keep your business up and running smoothly by understanding your insurance options)

Your standard vacation home rental operation will represent multiple short-term rental options, and that can make getting the right coverage for it all a bit tricky. You'll definitely require several types of business insurance policies depending on your location, the type of properties you rent, and your business needs. To help simplify all of that, you'll want to talk to an independent insurance agent.
An independent insurance agent can help you find the right mix of coverage for your vacation rental business and tailor it entirely to your needs. No matter what types of rentals you specialize in, an independent insurance agent can help you shop multiple carriers to find the right insurance to know your business and livelihood are protected. But first, here's a bit more background on the insurance needs of your vacation rental agency.
What Types of Insurance Should a Vacation Rental Agency Consider?
General liability insurance may be required by your local city or state. This policy covers claims made by people injured at your office and the properties owned by your rental agency.
Property insurance and commercial vehicle insurance are two other important options that may fit your business model if you have a physical location for your office and you drive or own vehicles used exclusively for business purposes. You may be required by law to provide your employees with workers' compensation insurance and disability insurance.
Business interruption insurance
Business interruption insurance for your vacation home rental agency pays for your financial losses associated with your inability to do business. If your business suffers a covered loss that causes you to have to shut down for a period of time, business interruption insurance covers the costs of payroll and provides you with income until you're back up and running again.
Cyber liability insurance
Cyber liability insurance is extremely important if you process rentals electronically using your customers' personal identifying information like their full legal name, address, and contact information. This type of business insurance could also protect your vendors from financial harm if their information is stolen from your network.
Many vacation home rental agencies conduct business online through their websites. If sensitive customer data like credit card numbers and bank account information is stolen electronically, your agency could be liable for damages incurred by your customers.
In 2019, data breaches cost businesses an average of $8.19 million per incident. Globally, the average cost was $3.92 million US dollars per incident. The costs associated with a data breach went up 12% over the past five years.
Business costs related to data breaches in 2019:
$8.18 million: Average data breach costs per incident in the US
$3.92 million: Average data breach costs per incident globally
12% Rise: Increase in costs of data breach over the past five years
After an incident, businesses spend 67% of the total cost of the breach in the first year. On average, every record exposed in a data breach costs the business $150.
Cyber liability insurance policies may cover:
Costs of credit-monitoring products for customers harmed by a data breach
Reparations to vendors and customers suffering financial losses due to data breach
Loss of income due to your agency's damaged reputation
Loss of income due to limited ability to run the business
Electronic security system repair by data breach experts
Which Types of Insurance Are Required for Vacation Home Rental Agencies?
Not all types of business insurance are optional when you work with a lender or homeowners association.
Homeowners association and condo association insurance requirements
If your agency owns property in an area with a homeowners or condo association, check with them to make sure your insurance meets their guidelines. They may require proof of a certain type of policy, like accident insurance. The HOA uses a portion of its membership dues to cover the costs of insuring the common areas. They also provide insurance to cover injuries that occur in these areas.
Lender's insurance requirements
You may choose to finance your rentals, which means you'll have to meet the lender's requirements for insuring the property. Investment properties may have a special set of insurance requirements, depending on the lender's policies.
Expect to purchase liability and property insurance with minimum coverages equal to the outstanding loan value. Choosing replacement value coverage helps protect you against additional financial damages if your mortgaged rental property's value depreciates below the amount you owe and you need to make a claim.
Insuring your agency's building and contents
When your agency has a brick-and-mortar location, you'll also insure the building and its contents. Whether you lease or own the building, it's crucial to have coverage that protects you from claims due to on-site accidents and injuries. Your agency's insurance policy should also cover the contents of the building, including:
Computers
Outdoor landscaping
Furniture
Personal property kept at the office
Equipment or tools
A complete business insurance policy also helps pay for financial losses due to:
Theft
Accidental injury to a visitor or employee
Fire damage
Vandalism
Wind damage
Covered events that prevent you from earning income
How Does Your Agency's Location Affect Your Insurance Needs?
Vacation home rental insurance should include coverage for rebuilding after natural disasters. Many agencies operate in vacation hotspots near the ocean, where hurricanes and floods present an ongoing danger. Understanding your unique risks given your location is a crucial part of choosing the right types of insurance.
Hurricanes during the past 15 years caused great damage, but only a portion of those financial losses were covered by insurance.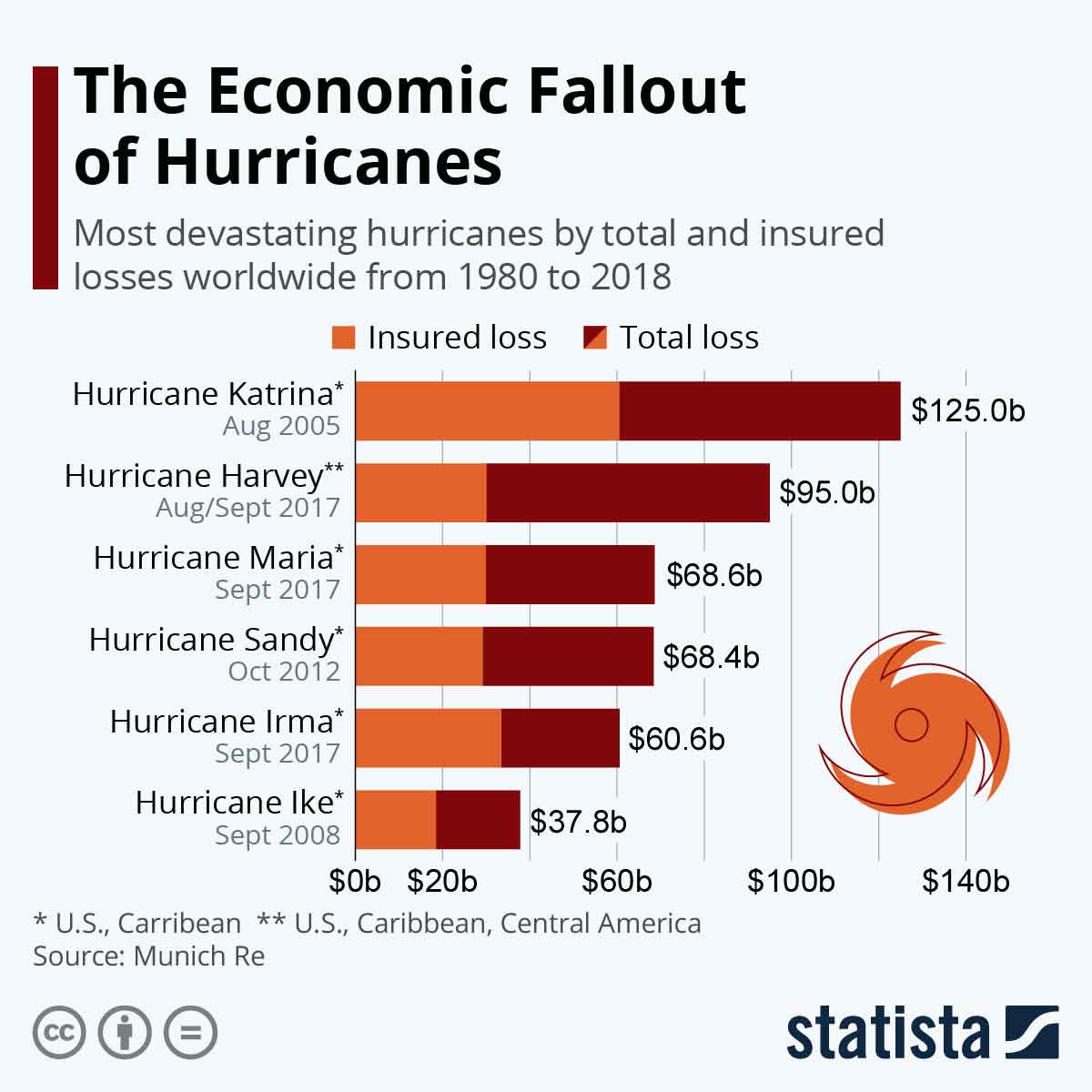 How to Find the Best Insurance for Your Vacation Rental Business
Insurance policies can be complex, and searching through options can be confusing, time-consuming, and frustrating. An independent insurance agent's role is to simplify the process.
When it comes time to purchase insurance, they'll break down all the jargon and explain the nitty-gritty so you understand exactly what you're getting.
And should you need to file a claim, you're not alone. Your agent will be right there to help guide you through every last step and get your life back to where it all was. How great is that?
Save on Business Insurance
Our independent agents shop around to find you the best coverage.
Benefits of an Independent Insurance Agent
Independent insurance agents have access to multiple insurance companies, ultimately finding you the best coverage, accessibility, and competitive pricing while working for you. So instead of searching around from company to company, your agent can help simplify the whole process, and let you focus on the business side.
Find an independent insurance agent in your community here.
TrustedChoice.com Article | Reviewed by Landon Bentham
©2022, Consumer Agent Portal, LLC. All rights reserved.
https://www.statista.com/chart/10845/economic-fallout-of-hurricanes/
https://www.trustedchoice.com/ask-an-insurance-agent/cyber-liability-insurance/
https://www.hipaajournal.com/2019-cost-of-a-data-breach-study-healthcare-data-breach-costs/