It can get noisy on the internet, making it difficult to stand out. For years TrustedChoice.com has been working hard to make sure we stand out and stay relevant in front of online insurance shoppers, which why we always keep things fresh. So we are happy to unveil a new look to agency profiles!
This facelift allows our agent members to stay current and provide them with greater exposure and sales opportunities.
Changes you'll notice are: 
A larger call-to-action to convert more customers for agents
A better mobile experience that opens a world for customer potential
New team data that includes phone, email, and LinkedIn profiles
Increased Search Engine Optimization performance to give your web assets a boost to be found online
Links to your company partners to showcase your expertise and vast network
COMING SOON! A carousel of reviews that make you more visible and trustworthy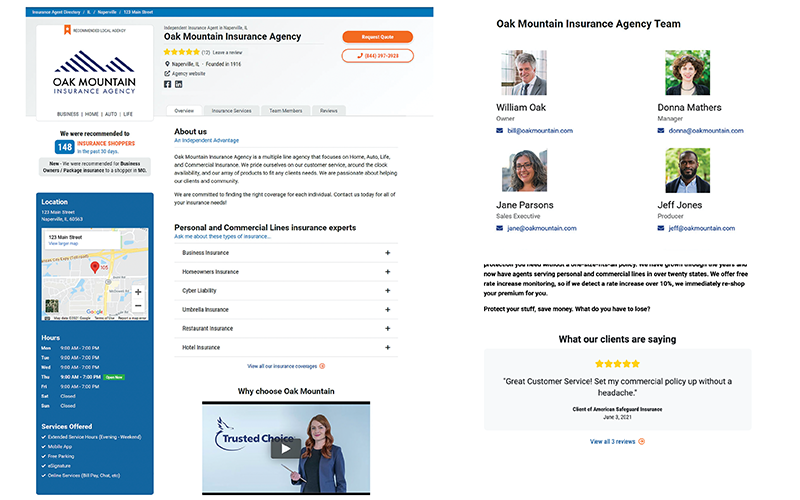 All profiles received a refreshed look; however, our Advantage profiles have the upper hand when shoppers visit TrustedChoice.com. So whether you want the SEO benefits or be actively recommended to insurance shoppers, or even receive live referrals, there is an option for you when you subscribe to Advantage.
If you are already an Advantage subscriber, make sure to review your profile so you can make adjustments to showcase your agency better. Visit our get started guide to learn how to update your profile.