The state associations below have partnered with us to give independent insurance agents a free Member Plus profile on TrustedChoice.com.
Alabama
Arizona
Florida
Illinois
Kentucky
Maine
Maryland
Massachusetts
Michigan
Mississippi
Missouri
Nebraska
New Jersey
South Carolina
South Dakota
Tennessee
West Virginia
What is a Member Plus profile?
A Member Plus profile allows agencies to be listed as a recommended agency after an online consumer completes the online questionnaire on TrustedChoice.com with their insurance needs. If a consumer chooses the Member Plus agency, the agency will receive a referral notification informing the agency that a consumer who matches their appetite wants to work with them.
What features are included with a Member Plus Profile?
Agency Logo
Agency Address and Phone Number
Agency Website Link
About Us Statement
Define Appetite
Profile Google Optimized for More Visibility
Referrals Within 10 Miles of Agency Location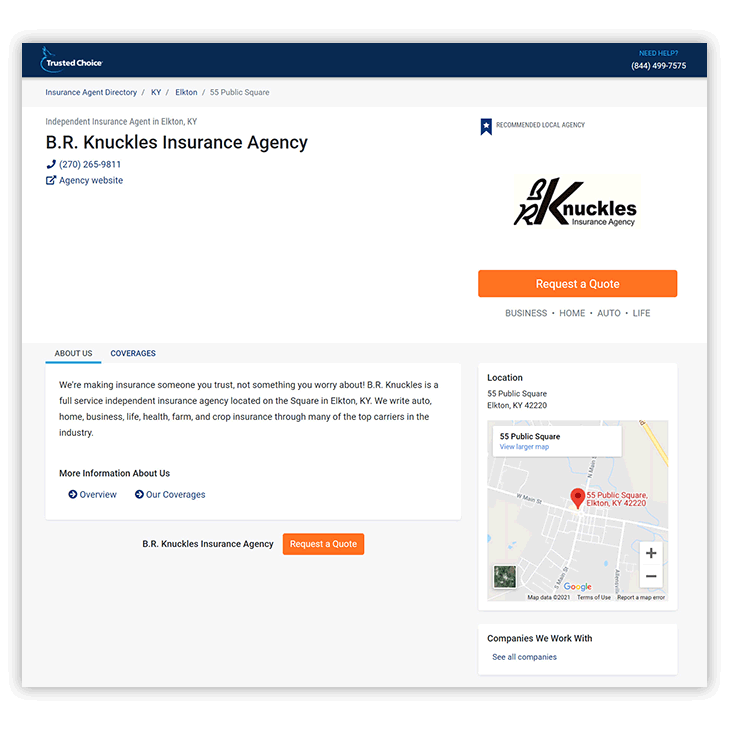 What's the difference between a Member Plus profile and an Advantage profile?
The biggest difference between a Member Plus profile and an Advantage profile is the available features, which you can compare here, and the referral radius. An Advantage profile has a 60-mile referral radius, and a Member Plus profile has a 10-referral radius.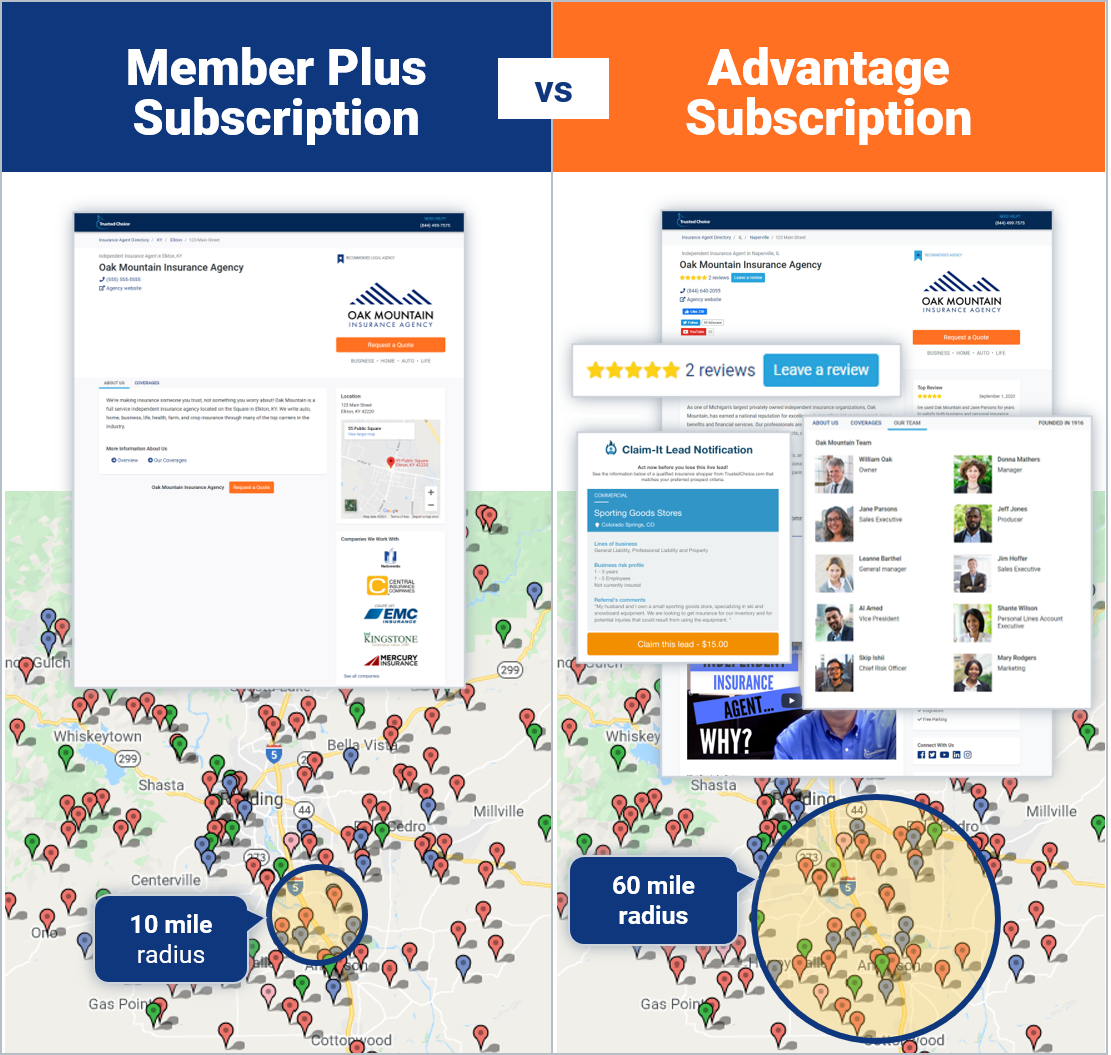 How do I activate my Member Plus profile?
Activating your Member Plus profile is pretty straightforward. Simply fill out this form with your agency's basic information, appetite, logo, and an "About Us" statement. Once you submit this information, you will receive a notification email a few days later letting you know your Member Plus profile is activated! Check out the video below for a walk-through of the process.
Ready to switch to Member Plus? Activate your Member Plus profile now.
How do I update my current Member Plus profile?
You should have received message from us asking you to verify your email. Once you verify your email, you'll be asked to set up a password. After doing so, you can access your Member Plus profile here and log in using your email address and password. Once you've logged in, you can edit your profile. If you did not receive the email verification message, please contact Client Success at support@TrustedChoice.com.