Big "I" Members Get More Digital Visibility With New IA Directory
In the post-COVID era, it is more important than ever for independent agents to be found, understood, and contacted online. For that reason, we are proud to announce the launch of the all-new National Independent Insurance Agency Directory on TrustedChoice.com. The new agency directory, which features over 26,000 agencies, gives consumers an easy way to find local Trusted Choice agents by state or city. Google and Bing are crawling and indexing this directory every 30 minutes, giving participating Big I members across the country a huge advantage. SEO (Search Engine Optimization) value behind the directory is extraordinarily high for when consumers are online shopping for insurance.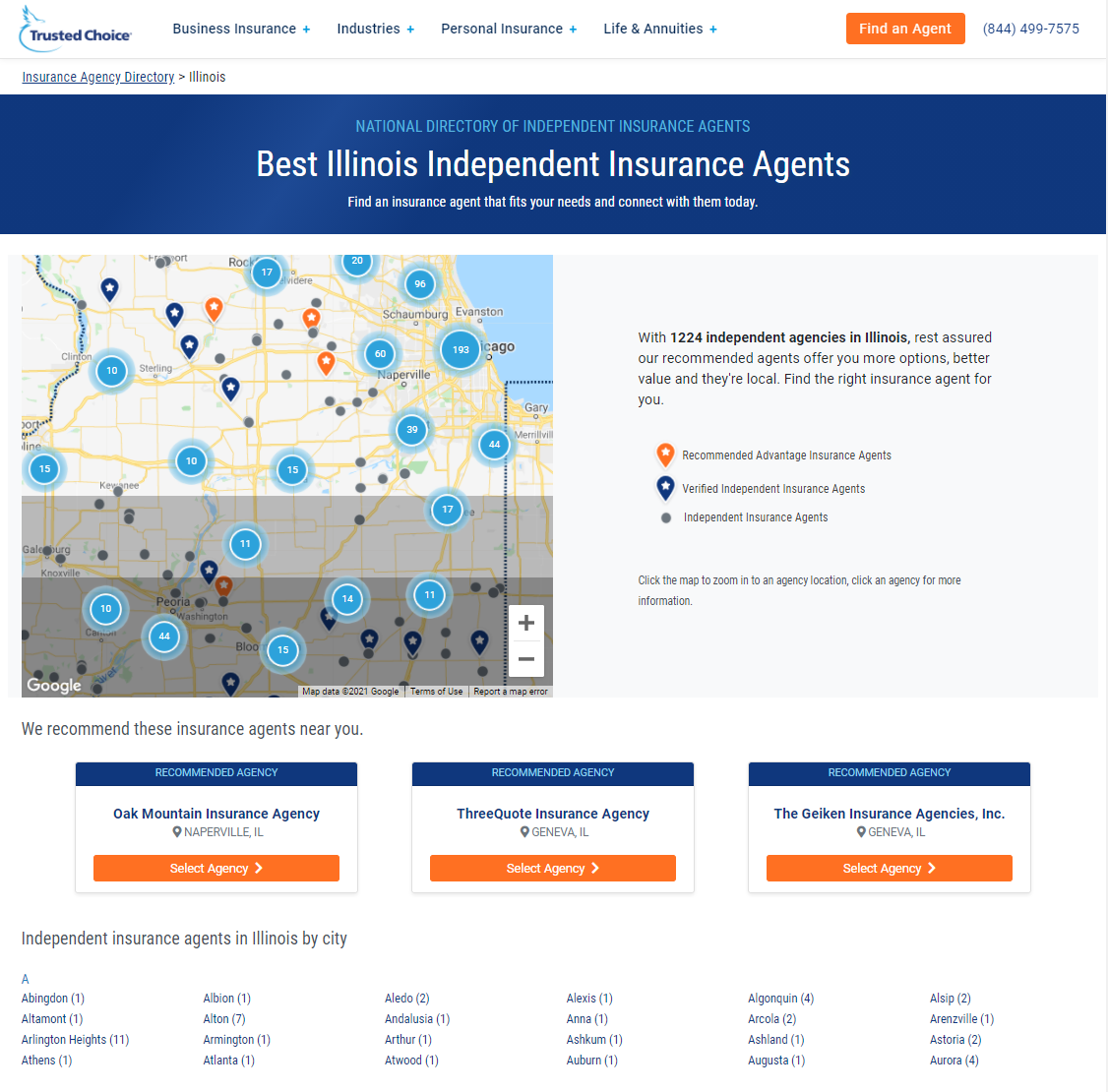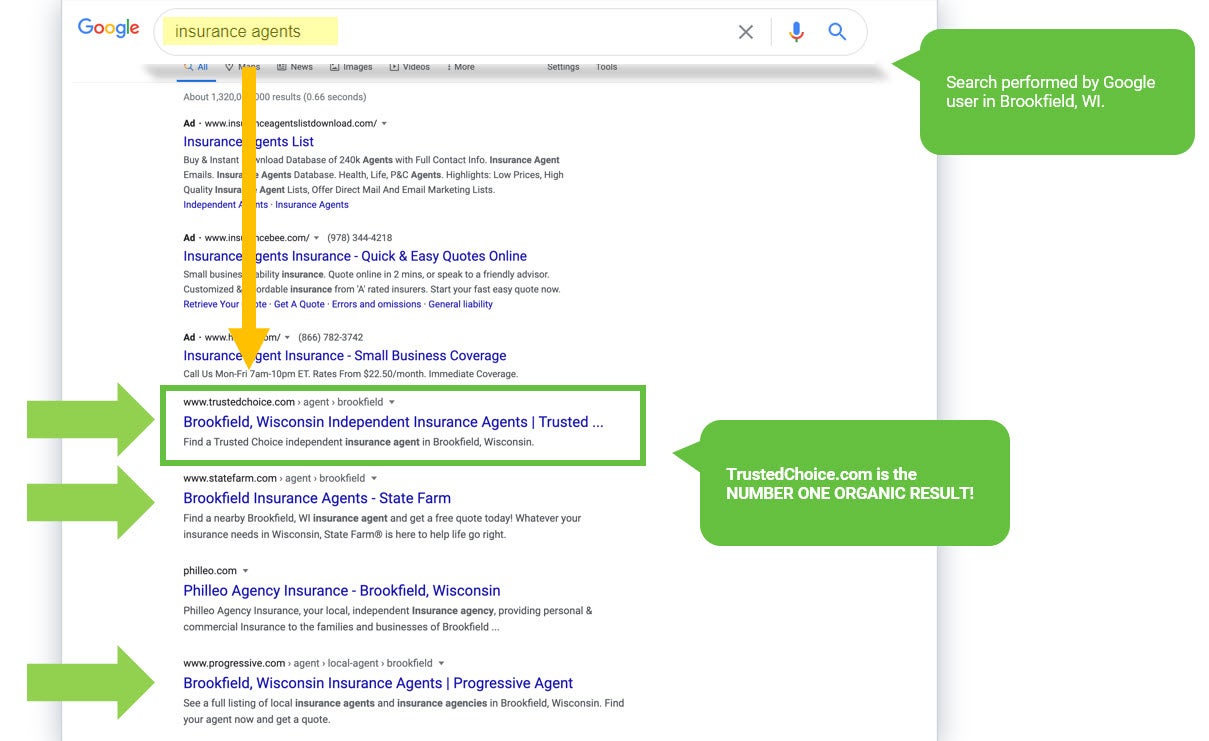 How does being part of the directory help your agency?
Recognized as a top-tier agency in your area
Recognized as independent & professional
Recognized as digitally competitive
Understood by prospects & current customers
Understood by IA insurance companies
How to improve your agency's ranking in the directory?
Advantage subscribing agencies will always rank higher in the directory than agencies who are at a basic level. You'll notice that Advantage agencies have a verified or recommended agency banner in the directory, giving them an extra layer of credibility. Additionally, an Advantage agency listing has more features and customization like adding their own logo instead of the generic Trusted Choice logo's.
If you're a current Advantage subscriber, take some time to complete your profile by logging in here. You can also connect with our Client Success team at Support@TrustedChoice.com.
Now if you're not an Advantage agent, it's time for you to have a polished and impressive Advantage directory listing, especially with the new directory being crawled every day by search engines and visited by high-intent insurance shopper. Get started today!