Getting recommended as an independent insurance agent is a huge deal, especially when it comes from a trusted source — like TrustedChoice.com.
When an insurance buyer visits TrustedChoice.com and searches for an agent to work with, we ask what type of coverage they need, the premium they are looking to pay, and if they are insured.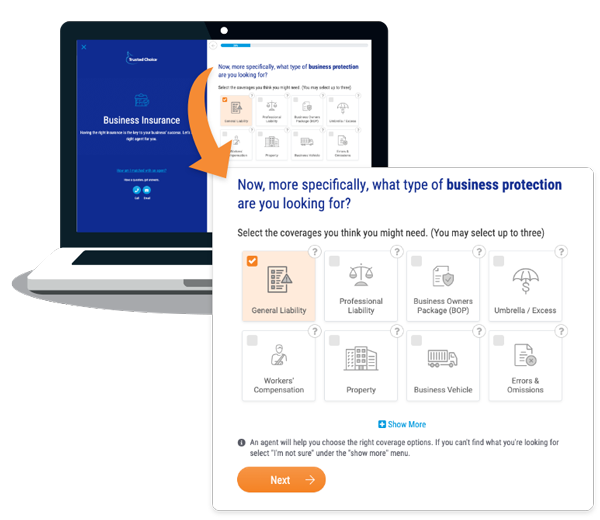 Once the buyer fills out the questionnaire, our recommendation engine does its magic (really it's science, but for effect let's say magic), and gives the buyer a listing of recommended local independent insurance agents that fit their needs. Only Advantage agencies are recommended to insurance buyers.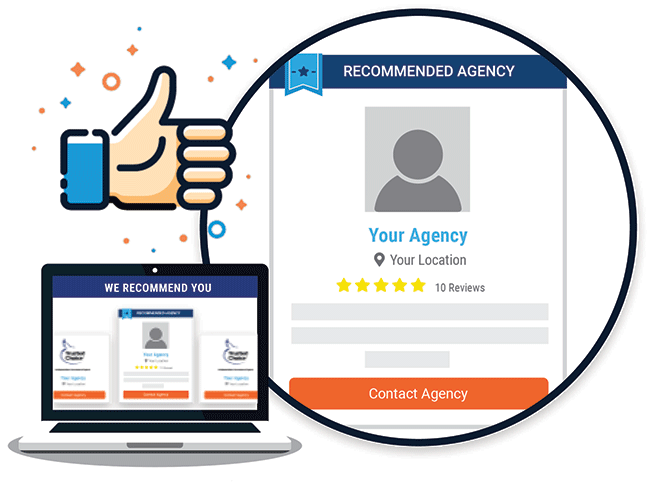 We all know there are good referrals and bad ones.
So you're probably asking:
"How does TrustedChoice.com make sure that agencies get only the kind of business they want to write?"
Well, without getting too technical, just know that we let the computers take care of that.
Our finely-tuned agent recommendation search engine filters our platform's consumers directly into your hand.  Basically, it's a bunch of super-sciencey algorithms designed to play the part of the ultimate matchmaker and give you the well-qualified referrals you want, the good kind. Buyers tell us what they need, you tell us what you offer, and we'll take it from there. Just make sure to keep your appetite updated in your profile to keep getting recommended to the buyers you want.
You fill out your profile and tell us what type of business you want to write.
Our consumers answer a few questions to tell us what kind of insurance they need.
Our recommendation engines matches their needs with the right agents.
You celebrate.
Then steps 2-4 repeat. Over and over again.
Want to be recommended to insurance shoppers? Check out your Advantage subscriptions options. Already an Advantage subscriber? Make sure to fully complete your profile, in order to be recommended to the shoppers you want to attract.