South Carolina Barber Shop Insurance
And what to expect

When you own a business, it's both exciting and rewarding to serve your community. If you're one of the many operations in town, then you'll have to account for all the what-ifs. South Carolina commercial insurance will have specific coverage for your barber shop.
A South Carolina independent insurance agent has a network of affordable carrier options. They'll compare each coverage, so you're getting the best protection out there. Connect with a local expert for custom quotes in minutes.
What Is Barber Shop Insurance?
Each industry will come with a unique set of coverages that apply based on risk exposures. If you own a barbershop, standard coverage options help you set a foundation of protection.
Revenue of barber shops in the US in recent years (in million US dollars)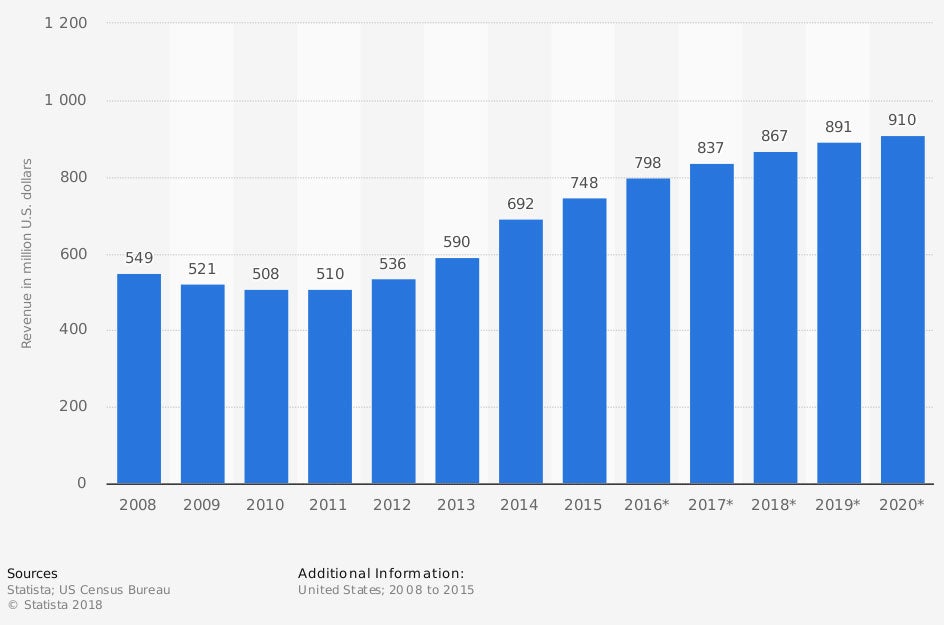 The amount of revenue and profit your South Carolina barber shop could make is limitless. It's best to understand how your insurance works and what you're covered for under each policy.
What Does Barber Shop Insurance Cover in South Carolina?
In South Carolina, $5,928,911,000 in commercial insurance claims alone were paid in one recent year. The amount and type of coverage your barber shop will need are exclusive to how you run your operation. Consider the common policy coverages listed below.
General liability insurance: Pays for bodily injury or property damage claims where you and your employees are responsible.
Business interruption: This will pay for regular business expenses when you are temporarily shut down due to a covered loss.
Commercial property insurance: Pays for building, equipment, and inventory damage from a covered loss.
Crime insurance: Pays for a claim involving forgery, fraud, or theft to your company.
Workers' compensation insurance: Pays for an employee's medical expenses resulting from an injury or illness on the job.
Errors and omissions insurance: Pays for negligence, personal injury, and consulting lawsuits of a client.
Save on Business Insurance
Our independent agents shop around to find you the best coverage.
How Much Is Barber Shop Insurance in South Carolina?
Every company will have unique insurance pricing based on several individualized risk factors. Carriers use the below criteria when rating your South Carolina barber shop insurance.
Prior claims reported
Number of years in the industry
If you have employees
If you have safety practices
The value of property owned
Industry revenue of hair care and esthetic services in the US in recent years (in billion US Dollars)
There is no shortage in demand for grooming services. No matter where your business is located, insurance companies use local elements to calculate costs as well.
Will My South Carolina Location Impact My Rates?
If your barber shop is located in a high-risk location, then your rates could increase. The fact is, carriers look for safety and weather-related losses to determine how at risk your business actually is to insure. Take a look at what could play a role in your rates based on your territory.
Local crime rate
Local natural disasters reported
Local claims reported by other insureds
Flood zone assigned
How an Independent Insurance Agent Can Help in South Carolina
In South Carolina, commercial insurance comes in many forms, making it difficult to know what's necessary. Your barber shop will have specific coverages that apply to the risks associated with the industry. Instead of going at it alone, consider using a licensed professional for free.
A South Carolina independent insurance agent will run quotes through their network of highly rated carriers in no time. They'll compare and shop coverage so that you're getting the lowest rates in town. Connect with a local expert on trustedchoice.com to start saving today.
TrustedChoice.com Article | Reviewed by Jeffrey Green
©2023, Consumer Agent Portal, LLC. All rights reserved.
https://www.statista.com/forecasts/409860/united-states-barber-shops-revenue-forecast-naics-812111
https://www.statista.com/forecasts/1014390/hair-care-and-esthetic-services-revenue-in-the-us
http://www.city-data.com/city/South-Carolina.html