You already know that TrustedChoice.com is the #1 insurance website for consumers to research and connect with independent insurance agents.
But did you know that TrustedChoice.com is also a vital source of information for agents?
Here's how agents can find the most accurate insurance company appetite and eligibility information directly from TrustedChoice.com.
Find an Insurance Company in our National Insurance Company Directory
Like agents, insurance companies also have a profile on TrustedChoice.com. Their profiles provide a wealth of information about the company's products and appetites to help you find the right company for your accounts and prospects.
TrustedChoice.com features these companies in a national insurance company directory that is continuously updated to include IA carriers, MGAs and wholesalers that do business in the United States. The directory is filterable by state and line of business so you can find the right insurance company for you and your customers' needs.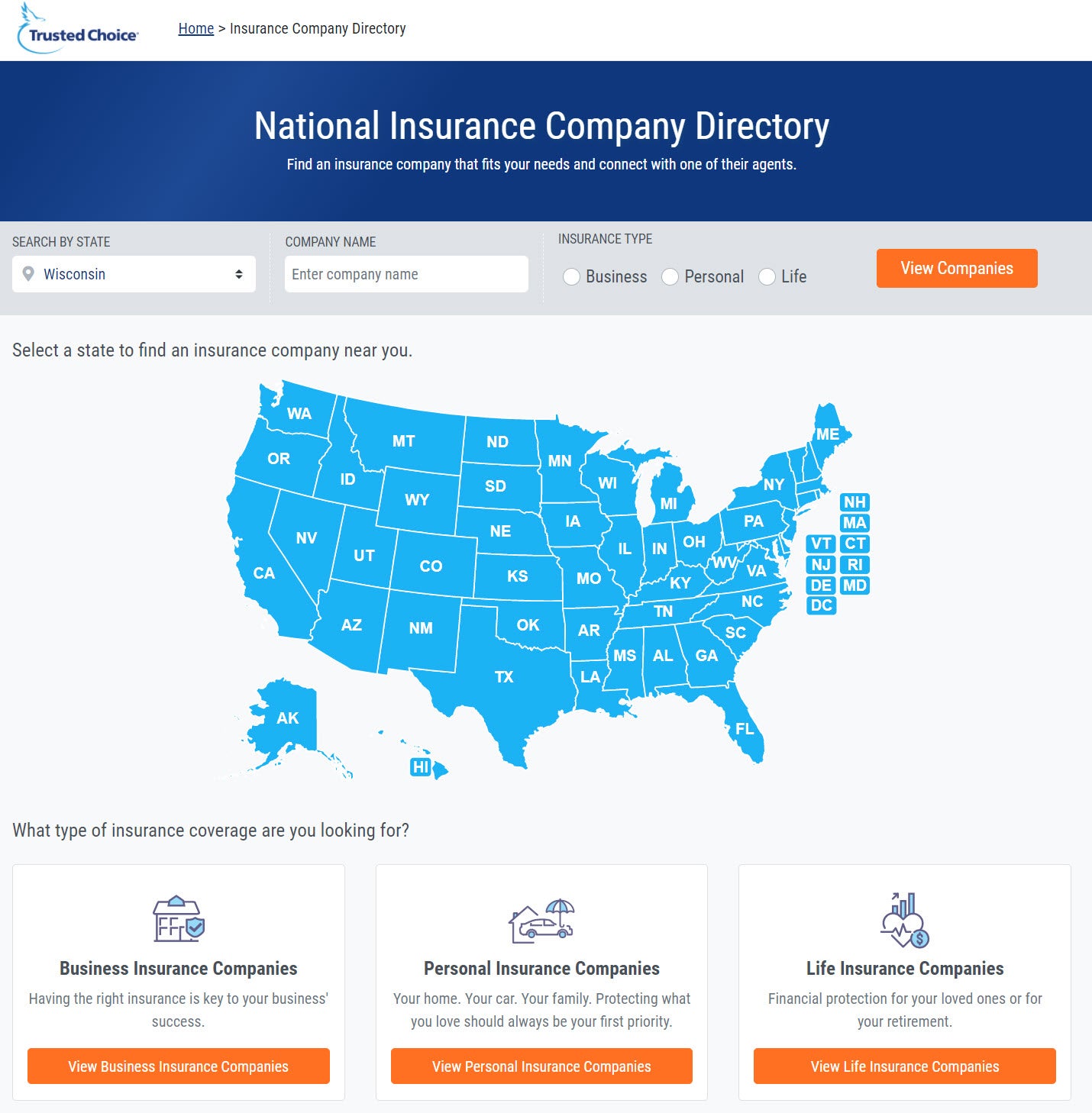 The directory links you to the company profile where, at a minimum, you can learn about their states serviced, how to contact and products offered.
However, insurance companies can choose to provide even more information to help agents work with them including:
Industry specialization
Available discounts
AM Best Rating
Agent and consumer testimonials, and more!
And, if you're an Advantage subscriber and appointed with the company, their profile also contains a consumer search feature that will recommend local consumers to your agency!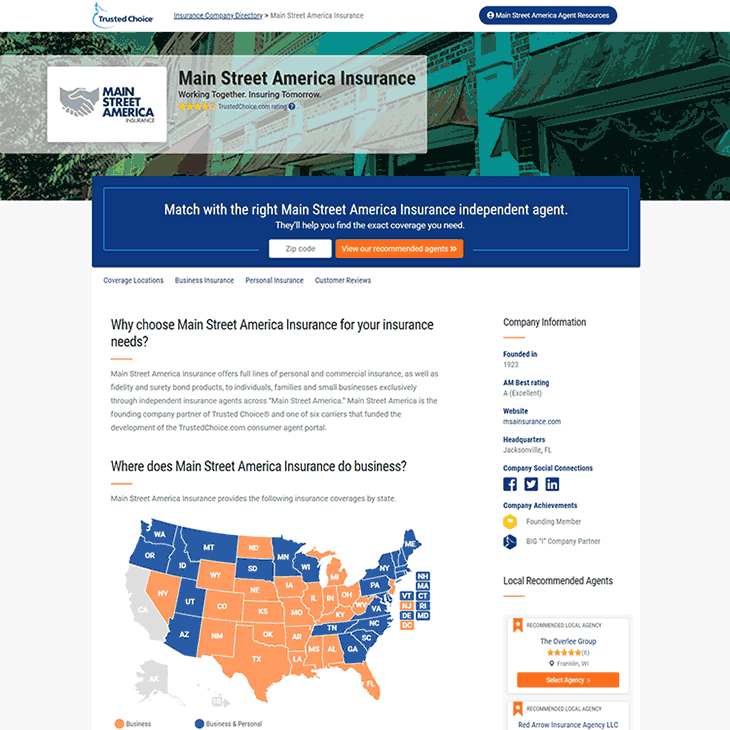 Visit the new Agent Resources pages
Some insurance companies even have included their own Agent Resource center to provide agents with information specifically for agents. A typical Agent Resource page includes:
Company contact information for agents
Info on how to become an appointed agent
Detailed appetite information via Ask Kodiak, including appetite by sector, product benefits, premium guidance, interactive sell sheets and other collateral, underwriting guidelines, even state-specific variation
Link to their agent portal
News and articles written specifically for agents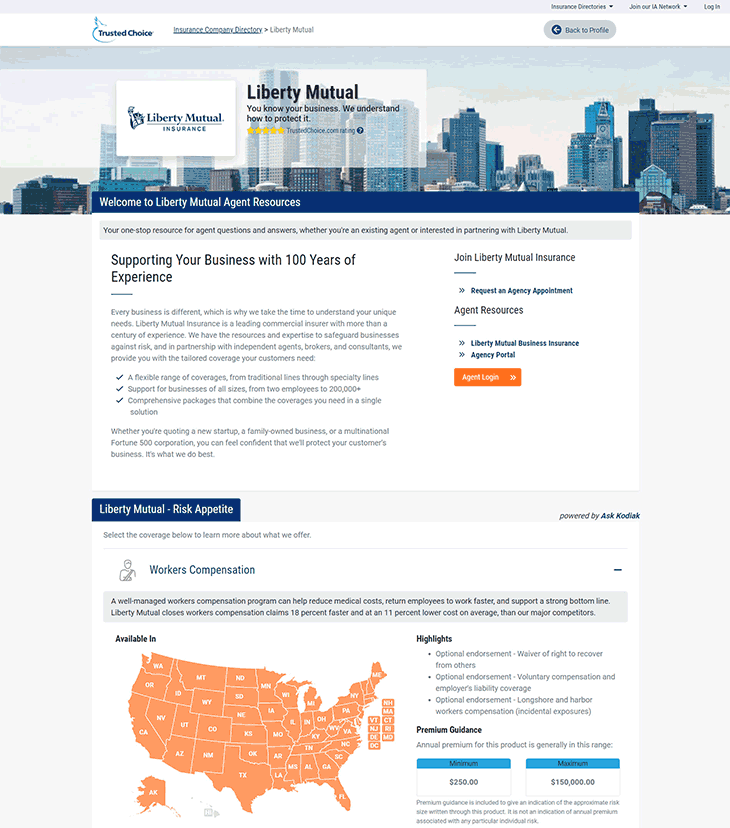 Which Insurance Companies Have the Most Complete and Accurate Information?
Insurance companies who actively participate in TrustedChoice.com's Company Advantage program have made a commitment to support independent insurance agents in various and substantial ways. This includes providing a complete and accurate profile on TrustedChoice.com.
The list below includes all our Advantage level company partners with a link to their profile.
We encourage you to support these companies that support you on TrustedChoice.com by placing business with them when you can. If you do not see a company that you work with on the list, please direct them to IACompanies.TrustedChoice.com to sign up to become a Company Advantage partner.
So next time you are looking for the perfect market for your latest customer, make sure your first stop is the national insurance company directory on TrustedChoice.com.