Allstate Insurance Company Review
We've looked at over 1,000 insurance companies rating them on strength, accessibility and service to find the best ones. Here's what people think about Allstate.
Allstate Insurance at a Glance
One of the largest insurance companies in America
Rated A+ by A.M. Best
Wide variety of personal insurance products
Works with independent insurance agents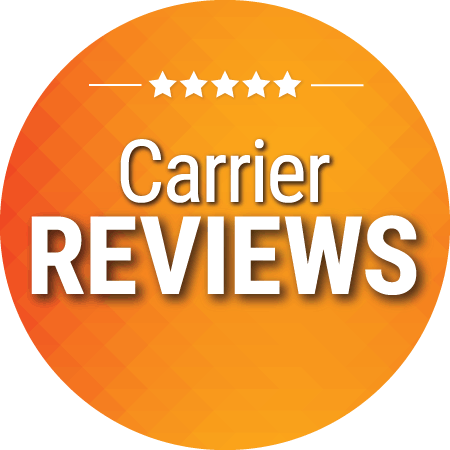 Allstate Pros: Allstate is one of the most recognizable insurance carriers out there. They're a large, financially stable company with a well established brand, a diverse portfolio of products, plenty of customer service representatives and a large network of insurance agents, both captive and independent.
Allstate Cons: Allstate's large network of agents includes both "captive" agents (who work exclusively for Allstate) and "independent" agents, who act as advocates for insurance buyers and have the option to help buyers compare products from multiple insurance companies. However, it's up to the consumer to know the difference. You can be sure that you are accessing Allstate through an independent insurance agent by working with the TrustedChoice.com agent finder.
What Type of Insurance Does Allstate Offer?
Allstate offers nearly every type of personal insurance coverage. It also offers business insurance, so if you own a business, you can buy your personal and business insurance in the place.
Auto
Home
Renters
Condo
Motorcycle
Business
Life
Identity theft protection
Boat
RV/Motorhome
Snowmobile
ATV
Pet
Event
Landlord
Allstate offers significant bundling discounts (up to 25% for bundling your car and home insurance alone). That means that every product they offer is an opportunity to save more money if you get all your insurance in one place.
Using our insurance company directory can help you find the best insurance companies that specialize in your specific coverage needs. The company directory can also help you get connected to an agent near you.
Top Allstate Facts
Allstate is publicly traded and ranked #79 on the Fortune 500 list. It had over $119 billion in assets as of 2019. It also has an A+ rating from A.M. Best, the credit agency that monitors the financial health of insurance companies. In short, it's one of the most established and stable insurance companies around.
Allstate was founded in 1931 as part of Sears, Roebuck & Co. It originally sold car insurance only. Insurance was sold by mail. It has operated fully independently from Sears since 1995.
Today, Allstate sells nearly every type of personal insurance imaginable. It also sells some business insurance products. It recently acquired Esurance in order to keep pace with the changing insurance market.
What Discounts Does Allstate Offer?
Allstate offers plenty of excellent discounts to its customers. In addition to the general discounts highlighted below, Allstate also works with independent insurance agents in order to offer you unique discounts tailored to your situation.
Auto and home multiple policy discount: Up to 10% off car insurance and up to 25% off home insurance.
Early signing discount: 10% off if you purchase your policy at least 7 days before it goes into effect.
Welcome and loyalty discount: 10% off for switching to an Allstate policy. Discount continues as long as you are a customer.
Auto-pay discount: 5% off for enrolling in automatic payments.
Claim-free discount: up to 20% off if you have no recent home insurance claims.
Allstate works with independent insurance agents, which means you can level up your discounts even more. Independent agents are industry experts who can help you find secret, personalized savings all your own.
Allstate Customer Service
Allstate has a decent reputation for customer service, especially for a company of its size. Here's what to know about their customer service options.
24/7 phone service, plus an app and other 24/7 online customer service options
| | | | |
| --- | --- | --- | --- |
| | | Hours (All Time Zones) | |
| | | Monday-Friday | 24 hours |
| | | Saturday | 24 hours |
| | | Sunday | 24 hours |
Allstate encourages its customers to work with their independent insurance agents, who can provide even more personalized service. If you have questions or concerns about your policy, an independent agent can advocate on your behalf--no impersonal call to a customer service line necessary.
Find The Right Company Today.
Shopping for a company? We have the right one for you.
Allstate FAQ
What is Allstate's average claims response time frame?
Claims are processed 24/7 and can easily be filed online or via the Allstate app. However, flood insurance, life insurance and annuity claims cannot be filed this way and must be made by phone instead.
What is Allstate's customer service availability?
Allstate is highly available to its customers. In addition to 24/7 phone service, policyholders can also use the Allstate website, mobile site or app to contact a representative. Allstate has a comprehensive, well-designed website with plenty of useful information for its customers.
Independent insurance agents are another point of contact. These agents prioritize you in a way customer service representatives cannot. They'll know your coverage inside and out and can help you with any concerns you may have.
What is Allstate's claims process?
Policyholders can file a claim online, by phone or through their independent insurance agent. Allstate also has a "QuickFoto Claim" option available through their mobile app for car insurance customers. You can take pictures of the damage and submit a claim directly through the app.
From there, you'll receive a claim number that you can use to track the status of the claim throughout the adjustment process. An independent insurance agent can also help you keep track of your claim.
Does Allstate's insurance create a user-friendly experience for customers?
Allstate has a good, if not perfect, reputation for customer service. Its website is excellent and the app option is sure to please many customers, especially drivers who need to make a claim as soon as possible.
Customer reviews indicate that the quality of Allstate's customer service improved when people worked with their local independent insurance agent rather than with Allstate directly.
Allstate Customer Reviews
Nerdwallet

Wallethub

Consumer Affairs

Clearsurance

Trustpilot

TrustedChoice.com's Final Review