Renters Insurance
Finding the Best Renters Insurance
(And how you can easily get started today)

Whether you dig maintenance-free living or you're just not ready for a fixed-rate commitment, you rent. And you've got things, right? No matter how many personal belongings you own, it's always a smart idea to make sure your valuable are protected.
Our network of independent insurance agents will search far and wide to find you the right renters' insurance to keep whatever goodies you've got properly protected.
What Is Renters Insurance?
Basically, it's a contract between you and an insurance company, where the insurer will help to pay the tab if you, a visitor or your valuables get damaged due to any number of causes.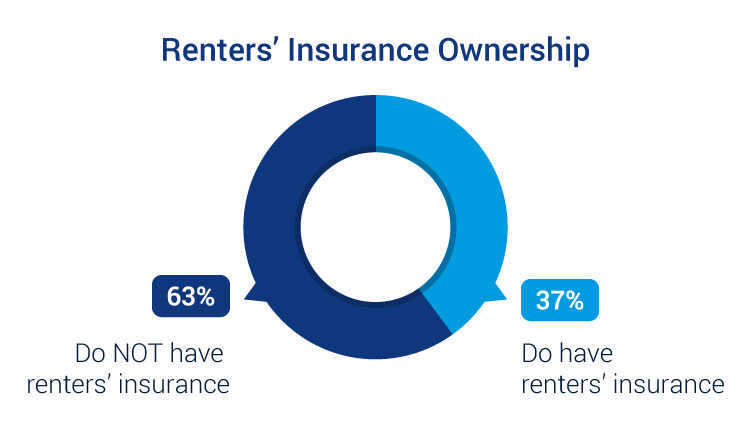 Is Renters Insurance Mandatory?
Nope. Unlike homeowners' insurance, which is required by most mortgage lenders, purchasing renters' insurance is up to you. In some cases, however, a landlord may require it. So I guess we should change that "nope" to a "maybe"?
Is Renters Insurance Worth It?
Take a good look around your place, and write down everything you own, down to the last popcorn kernel. Now, how much would it cost to buy all that stuff brand-new? Add it all up and the actual retail price is… most likely worth it.
Why Should I Get Renters Insurance?
Yes, it protects your things, but it can also help to cover the costs of lawsuits, living expenses if you need to move out temporarily, and medical bills if you or a visitor is injured. You can get yourself some solid peace-of-mind well within your monthly budget.
What Does Renters Insurance Cover?
A renters insurance policy typically involves several coverages that will keep you financially stable should the worst case scenarios come to pass.
A renters' insurance policy can include the following:
Personal property coverage: This will help pay for the cost of replacing damaged or lost goods.
Liability coverage: This will help to cover legal defense costs and medical bills for you or a visitor.
Additional living expense (ALE) coverage: If the rental property is too messed up to live in while it's being repaired, some policies will pay for a hotel and other living expenses, like groceries.
How Much Does Renters Insurance Cost?
The average annual cost of renters' insurance is $188 nationwide, but that can vary state to state, based on the amount stuff you have (and how nice it is) as well as a number of other risk factors.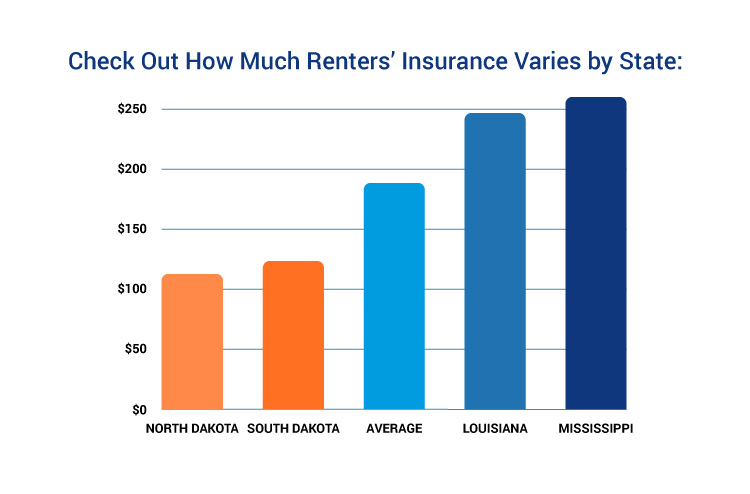 What's So Great About an Independent Insurance Agent?
It's simple. Independent insurance agents simplify the process by shopping and comparing renters' insurance quotes for you. Not only that, they'll cut the jargon and clarify the fine print so you know exactly what you're getting.
Plus, our agents work for you and not one insurance provider. Actually, they're the only agents who can check policies from multiple carriers to find the right coverage at the best price.
Most importantly, they'll be there to help you when claim time comes. The outcome of renters' insurance claims can be strongly impacted by how the process is approached and handled.
The 411 On Renters Insurance Quotes Online
We know what you're really looking for — fast and easy insurance quotes in 30 seconds or less. We get it, you want the goods ASAP, but choosing speed over accuracy can leave you high and dry.
Robots and algorithms may be quick, but online companies might leave out cost-cutting options or leave in factors that assume higher risk, resulting in a pricier policy.
Not only that, our competitors may sell your info to multiple companies, which can result in calls, on calls, on calls. We flipped the script on this process and give you the info and options to connect with an independent insurance agent.
Thirsty for More Renters Insurance Info?
We have a very, very large amount of info and insights on renters' insurance. If you're ready to learn more, here is the gateway/page that will guide you to the information you seek.
TrustedChoice.com Article | Reviewed by Paul Martin
©2020, Consumer Agent Portal, LLC. All rights reserved.
https://www.iii.org/press-release/number-of-renters-is-on-the-rise-but-few-of-them-have-insurance-092214
https://www.iii.org/fact-statistic/facts-statistics-homeowners-and-renters-insurance