How to Insure the Super Bowl
(Learn from the Big Game pros themselves about how to protect your big event)

Putting on a big event is no easy task, but with the right prep work it should turn out perfect in the end. Take the Super Bowl for example. Every year, it brings both football and party fans together for one massive blowout, and everything always goes great, right? Well, one of the most important pieces of prep is getting the right insurance in place to protect from harm.
If you're trying to plan a big event of your own, take a few notes from the Super Bowl, and find the right insurance protection to make sure everything goes smoothly.
Super Bowl Liability Concerns: Defense Wins Championships
Any big event is going to pose certain risks and open up a number of liability concerns, whether you're talking about the American Cornhole League Championship or the Super Bowl itself. But when it's an event that's as big as the Super Bowl, you've got liabilities to think about on behalf of the stadium it's in, the city, and the hosting committee who organizes the whole thing. That's a lot.
Big risk concerns associated with the Super Bowl: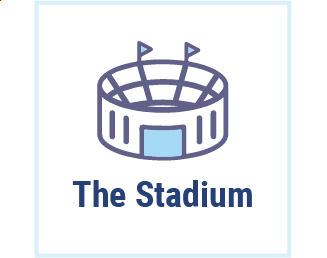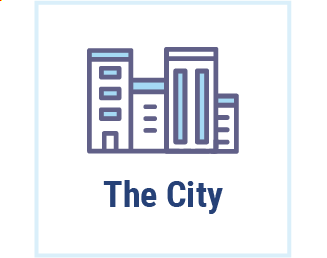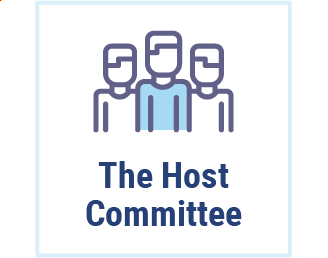 Inside and out are thousands of spectators at varying levels of sobriety who are just trying to experience it all. With all the action going on, accidents can happen anywhere.
When you combine those same thousands of spectators with the madness of metropolitan city street traffic, you again open up new liability concerns to deal with, not to mention the safety of temporary entertainment structures around the stadium and the burden it can place on emergency response times. There's a lot the city needs to be concerned about.
The hosting committee has their hands in all sorts of goings-on around the big day and can be held responsible for nearly anything bad that could happen. If they're hosting NFL-sponsored events outside of the stadium, an accident there could be on their shoulders.
Now that's obviously a small sampling of possible liability concerns, but it proves just how critical the right coverage of insurance is throughout all of the Super Bowl's festivities. The NFL basically pushes the entire scope of responsibility onto its hosts, so it's important that coverage is considered and put into place in all the following areas:
Liability
Property
Workers' compensation
Event cancellation protection
Co-branded or co-sponsored event insurance
Officially sponsored event insurance for activities outside of the stadium
Hosting Cities' Insurance Requirements: Just a Few Tiny Needs
As you can imagine, the NFL didn't get to where it is today without a top-notch legal team on its hands. And with that comes some pretty strict insurance coverage requirements for any city who wants their town to host the Super Bowl.
The NFL's insurance requirements include:
Coverage must be from A.M. Best, A-VII "or better" insurer
$350 million in coverage is a bare minimum
Establish formal risk management to oversee insurance
The host stadium's insurance will serve as the primary liability insurance for the event
General liability coverage must extend to: bodily injury, property damage, products liability, contractual liability, independent contractors, and personal and advertising injury
Liability insurance must cover at least $100 million per occurrence and in aggregate
Workers' compensation insurance is a must
Commercial auto liability insurance must cover at least $5 million per occurrence, all vehicles (owned, leased, hired, and non-owned), bodily harm, and property damage
Employers' liability insurance of at least $5 million
Commercial general liability coverage of at least $20 million for all venues that are part of official NFL-sponsored events but are not covered by the stadium's insurance or agreement
As you can imagine, a lot of planning, moving, and building happens months, or even a year in advance. That means certain coverages have to start quite some time in advance of the big day. They're all a part of the process, but they're bound to raise the cost associated with the necessary insurance.
Super Bowl Insurance Costs: Big-Game Protection Comes with a Big Price Tag
Now, because so much insurance is required for an event like this, the coverage is actually created more as a portfolio than just one simple policy. It all starts as one base policy where multiple add-ons and extra layers get thrown in the mix. And when you add up all these small amounts of coverage (worth $10–$50 million), you've got a pretty hefty bill on your city's hands.
Insurance costs by Super Bowl:
Super Bowl L (2016): San Francisco spent over $50 million
Super Bowl XLIX (2015): Arizona spent $30 million
Super Bowl XLVIII (2014): New York/New Jersey spent $70 million total
Here's How an Independent Insurance Agent Would Help
Independent insurance agents have access to multiple insurance companies, ultimately finding you the best coverage, accessibility, and competitive pricing for your event. Find an independent insurance agent in your community here.
We insure just about anything. Even your house.
Our independent agents shop around to find you the best coverage.
Now It's Your Turn
So there you have it, a little background into the insurance costs that come with hosting a big event like the Super Bowl. And hopefully it helped give you a good idea of the kind of insurance coverage you'll need to protect your big get-together. Just be thankful it doesn't come with the same pricetag as the Super Bowl itself.
©2023, Consumer Agent Portal, LLC. All rights reserved.
http://www.genfkd.org/the-economics-of-the-super-bowl
https://www.statista.com/topics/1264/super-bowl/
https://www.businessinsider.com/super-bowl-nfl-football-hosting-cost-worth-host-cities-2019-2