How To Purchase a Home: A Step-by-Step Guide
Everything you need to know for an easy process

You've found a home you love and you're ready to stake your claim. For most buyers, purchasing a home can be confusing, intimidating, and a less-than-ideal way to spend several months, but don't let off-putting factors like loans, inspections and competitive offers keep you from moving on up.
It's really not that scary once you're armed with a little wisdom, an understanding of the process, and foolproof advice that will help you buy. That's where we come in. Just make sure you're covered with an affordable home insurance policy.
With some help from Peter Murray, an expert realtor for RE/MAX Plus, we outlined a sweet step-by-step guide that will take you from a daydreamer to a home-buying aficionado. So get ready to start packing and picking out paint colors. Find out more by contacting an insurance agent in your area.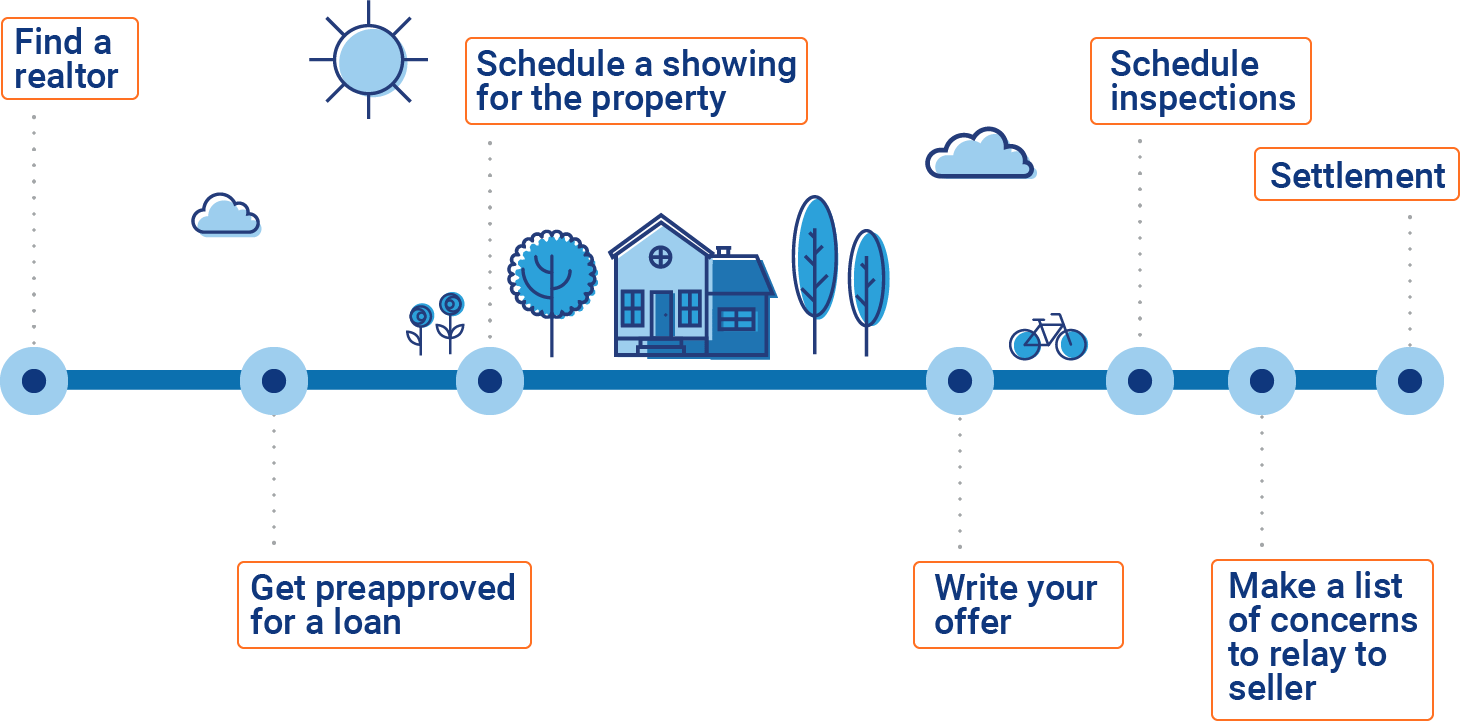 Step 1: Find a Realtor
Peter said that the whole process begins with finding a trustworthy realtor, not a real estate agent, and yes, there's a difference. (Sorry, agents. Nothing personal.) Realtors have more requirements, additional training and education, and in general, more insight.
They're also required to follow a Code of Ethics dictated by the National Association of Realtors, to ensure they're following the best interests of their clients.
He added that realtors, unlike agents, will disclose all known fees up front, so you don't end up with unhappy surprises. Agents may not offer the same courtesy, and may end up tacking on some hidden fees in the end. Who wants that? Not you, right?
Peter broke down some realtor-selecting dos and don'ts for us.
Realtor-Hunting DOs:
Get a referral from a friend: This realtor will probably have a personality similar to your friend's, and that will cancel out any potential awkwardness.
Get a full-time realtor: They will have more experience and wisdom to share with you than their part-time counterparts.
Get a seasoned vet realtor: You want someone who knows what they're doing - someone who eats, breathes and exudes realtor-ing.
"Your home will be a huge asset in your life. You want to make sure you find the absolute best, most knowledgeable and trustworthy realtor to help you with such an important process as buying your next home," said Peter.
Realtor-Hunting DON'Ts:
Work with a part-time realtor: "No offense to them, you just want someone with more experience," said Peter.
Make your selection from a website: Realtors who show up on websites are paying top dollar to be there.
Work with anyone who gives you bad vibes: If any reservations arise while initially speaking with a realtor, don't hesitate to swipe left and bounce.
Step 2: Get Pre-Approved for a Loan
Unless you're swimming in stacks of cash, chances are you'll be needing a loan. Your realtor or your friends may have recommendations for a lender who could work with you, or your own bank may offer loans. Just like your realtor, it's important to be comfortable with the lender.
"A good lender should care about your unique financial situation. If, on paper, you can afford a $200,000 loan, but you know that realistically you can actually only afford a $100,000 loan, your lender should be sympathetic to that," said Peter.
Do your research and shop around to determine what you know you can afford, and don't let yourself be bullied into more than that. But what kind of credit score do you need to qualify for a loan, you may ask?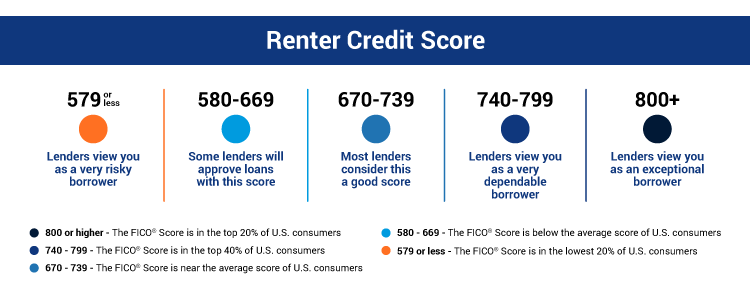 Step 3: Schedule a Showing of the Property
All right, you've got your realtor and your cash flow. You're ready to give the place an in-person walk-through. Your eyes/ears/nose can spot things during a walking tour that would be impossible to catch in the virtual tour.
Here are some details about the showing that Peter laid out for us:
The seller/real-estate agent will not be there: You should be able to view the house solo after the buyer agent unlocks it for you.
Walk around without feeling pressured: This will allow you to determine if you can envision yourself living there. The buyer agent should respectfully remain quiet during this part.
The buyer agent will go through property details: After you've had your quiet-time viewing, the buyer agent will give you specifics like if the stove you'll be heating your leftovers on is gas or electric.
Details about the neighborhood should be disclosed: The buyer agent should tell you unique quirks about the neighborhood surrounding the property.
Details about local crime and schools will NOT be disclosed: Here is where the buyer must do their own research. It's illegal for your realtor to talk about crime in the neighborhood you're eyeing. For one thing, realtors hope that neighborhoods will continue to experience turnover, so what is deemed safe/unsafe now may not stay that way for long.
Before the next step, it's a good idea to review the local housing and redevelopment authority, if one exists, to determine if there are any local ordinances you should be aware of.
If you're purchasing a condo, it's also a good idea to research any hidden fees that you may be hit with after you've moved in. Certain condos also don't accept all types of loans, so if you're condo-bound, plan accordingly.
Save on Home Insurance
Our independent agents shop around to find you the best coverage.
Step 4: Write Your Offer
You've finally finished the previous steps, now what? Correct, it's time to make an offer. Rely heavily on your realtor to put together a thorough analysis of the property. They'll check local comps, come up with an estimated value range, and add in any desired inspection fees.
Write them an offer they can't refuse - and act fast. There's stiff competition and you don't wanna lose.
Step 4.5: Schedule Inspections
Peter added that you can schedule as many inspections as you'd like, but the seller may not be patient with you. Their objective is to close the sale, and if another buyer is ready to pounce, they might not wait if you're dragging your feet.
The most common things to inspect:
Basic structural/mechanical: Inspectors will turn on all appliances and also review the basement, walls, floors, etc.
Mold: Air samples are taken. While this type of inspection is less typical, it might be a good idea. You don't wanna breathe that stuff.
Lead-based paint: Homes built before 1978 have a chance of containing this.
Environmental: Checks for the presence of asbestos, underground oil tanks (if found, they'll check to ensure they're not leaking) and radon. These inspections are required in some, but not all, counties.
Chimney: Makes sure the chimney is in proper working order, and that you won't have any adorable furry friends living with you when you move in.
Step 5: Make a List of Concerns to Relay to the Seller
This is the part when you get to put on your negotiating hat and bring a nice list of demands to the seller. You'll mention any safety concerns uncovered by the inspections and anything else that you find not up to your high standards.
Safety concerns should be taken care of, according to Peter, but requests like adding a personal movie theater/bowling alley will probably be ignored. Or laughed at.
Step 6: Settlement
Next comes about 30 to 45 days of waiting for a contract to be drawn up after you've written your offer. Once you're through that, you can finally stop biting your nails to the quick and jump up and do your just-bought-a-house dance. This is the part when the seller gets the money, and you get the key.
The title of the property will be transferred to you. But before you scout out the perfect wall to hang your life-sized self-portrait, you should really schedule a final walk-through.
"You want to make sure it's in the same conditions as when you made your offer - this is basically like validating your contract," said Peter.
If you do find any new problems, don't hesitate to point them out before you start unpacking all your valuables.
Home, Sweet Home
The entire home buying process will take about 2 to 3 months "in a perfect world," according to Peter. That's a long lag time of eye-straining research, signing important scary legal documents, watching people tell you what's wrong with your dream house, and living out of stacked boxes.
The end result will be ultra-rewarding and totally worth it. You'll have the pride and satisfaction of having just exercised some serious adulting skills.
Huge thanks to Peter Murray, realtor for RE/MAX Plus, for all the insights and answers. You can also find out more about affordable home insurance by contacting an insurance agent in your area.
©2023, Consumer Agent Portal, LLC. All rights reserved.
https://petermurray.remaxfrederick.com/