7 Best Boat Insurance Companies of 2023
A guide to the top boat insurance companies

Boating accidents may be more common (and costly) than you think. With almost 12 million boats registered in the United States, boat accidents caused an estimated $67.5 million in property damages in one recent year, with 658 lives lost and 2,641 injuries reported.
And just like more common major purchases like a car or home, your boat should also be insured as an additional property. Without adequate boat insurance, you could end up paying out of pocket for any damage or injuries that occur as a result of an accident involving your vessel.
In this article, we'll share some of our top choices for boat insurance companies, an honest assessment of pros and cons, and why they may be a good fit for different boat owners.
The Seven Best Boat Insurance Companies for 2023
To help you get an idea of the available coverage options you may need, this article covers some of the best boat insurance companies and policies. They are:
Best Boat Insurance Overall: Progressive

Progressive boasts an A+ rating from AM Best and serves all 50 states, offering both business and personal coverage options.
With over 35 years of boat insurance experience, they provide reliable coverage options for a wide range of boats and watercraft. The high number of boat insurance options and coverages they offer can make them an easy fit for virtually any boat owner looking to protect their investment.
Their diverse, balanced coverage options with reasonable rates earned them the spot as Best Boat Insurance Overall. Plus, they may offer discounts when you take safety courses, bundle policies, or transfer from another insurance company.
Pros & Cons
Pros:
Cons:

| | |
| --- | --- |
| | Generous standard boat insurance policy |

| | |
| --- | --- |
| | Standard policy doesn't include uninsured/underinsured watercraft coverage |

| | |
| --- | --- |
| | Several optional coverages to ensure your policy is the right fit |



The standard Progressive boat insurance policy includes physical and liability protections for covered events like sinking, fire, theft, storms, collisions, capsizing, explosions, and stranding. Wreckage removal, fuel spill liability, roadside assistance, and water sports are included in the standard policy.
Progressive will insure almost any type of vessel, including jet skis, sport and speed boats, pontoon boats, fishing boats, sailboats, and yachts. They also offer several optional coverages, including total loss replacement, comprehensive and collision, uninsured/underinsured boater, medical payments, on-water towing, fishing equipment, and mechanical breakdown coverage.
Best Boat Insurance for Value: Progressive

Progressive boasts an A+ rating from AM Best and serves all 50 states with 85 years of experience, offering both business and personal coverage options. When it comes to boat insurance, their multiple discount options and unique included coverages make them a standout in terms of value. Better yet, Progressive offers boat owners a simple base liability package that starts at just $100 per year.
Pros:
Cons:

| | |
| --- | --- |
| | Standard policy includes roadside assistance, fuel spill coverage, and watersports coverage |

| | |
| --- | --- |
| | Standard policy doesn't include total loss replacement |

| | |
| --- | --- |
| | Multiple discount options and optional coverages make it easy to match your policy to your budget |

| | |
| --- | --- |
| | Staple protections like collision, comprehensive, uninsured/underinsured boater, and medical payments aren't standard |
Progressive features a base policy that includes liability protection and several smaller supplemental coverages, which could make it more affordable and customizable. Collision and comprehensive coverage are optional, and a suite of add-ons like on-water towing, mechanical breakdown coverage, and trailer trip interruptions are available to sweeten the deal.
The real treat, however, is the multiple opportunities for discounts. Progressive offers a variety of discounts, including multi-policy, multi-boat, responsible driver, original owner, transfer from another company, advanced quote, association, pay in full, prompt payment, and safety course discounts. Their accident forgiveness and disappearing deductible options can also help you save.
Best Boat Insurance for Member Benefits: Ahoy! Insurance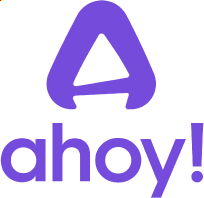 Available in 15 states with plans to continue expanding, Ahoy! Insurance is an up-and-comer in boat coverage. They've earned an excellent rating from AM Best, and their slogan "Built for boaters, by boaters" says it all. This upstart insurance provider was recently recognized by InsurTech Hartford as the Best Emerging InsurTech, because they specialize in boat insurance, and their coverage options are competitive and feature tech-based benefits that power a supremely customer-oriented experience.
Pros:
Cons:

| | |
| --- | --- |
| | Cutting-edge technology for a better overall customer experience |

| | |
| --- | --- |
| | Few opportunities for discounts or savings |

| | |
| --- | --- |
| | A robust suite of coverages that comes standard |

| | |
| --- | --- |
| | Only insures vessels up to 40 feet long and no more than 40 years old |

| | |
| --- | --- |
| | Only available in 15 states, although rapidly expanding |
Ahoy!'s boat insurance package includes collision, comprehensive, uninsured/underinsured boater, liability, and medical coverages. Fishing equipment and personal effects (like your cell phone) are covered. Rental reimbursement, roadside assistance, on-water towing, and wreck removal are all included, and claims are processed 24/7.
As for member benefits, Ahoy!'s treasure lies in how they've embraced technology to improve the customer experience. Policies come with a mobile app, online interface, and boat recovery assistance tag, which shows your boat's location when activated, aiding in retrieval if your boat is stolen.
With Ahoy!'s mobile app, you can get real-time safety alerts for over- and under-water hazards, update your information, and get help filing a claim. It also allows you to self-inspect your boat and earn a vanishing deductible. Online, you can view your policy details, change payment information, and complete mid-term adjustments with ease.
Best Boat Insurance for Yachts & High Dollar Vessels: PURE Insurance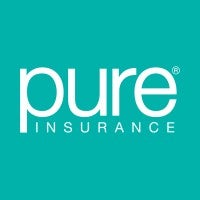 PURE Insurance is an exclusive member-owned insurer that caters to those with a high net worth and a low risk for filing claims. This allows the savings to be passed onto you! With an A+ rating from AM Best , a white-glove experience, and a specialization in yachts and luxury vessels, PURE has built an award-winning reputation that makes them the clear winner in this category.
Pros:
Cons:

| | |
| --- | --- |
| | Insures more high-end vessels than competitors, with agreed value protection for financial security |

| | |
| --- | --- |
| | Strict requirements for membership may be difficult to meet |

| | |
| --- | --- |
| | PURE Member Advocates deliver a luxury experience by offering advice, weather guidance, background check assistance, and more |
A PURE policy offers agreed value protection and includes medical, uninsured, liability, and personal property coverages. Tenders, deductible-free emergency and towing services, damage while on land, temporary substitute watercraft, hurricane haul-out and storage, search and rescue, and the marina or yacht club where your vessel is stored are all covered.
Part of what sets PURE apart is their high coverage limits and protections that extend to international waters. Their elite service is another major benefit. PURE Member Advocates assist policyholders in numerous ways, and members may receive a payout if the claims for a year total less than the premiums collected.
Best Boat Insurance for Personal Watercraft: Nationwide

A water scooter or jet ski can be a lot of fun. Although it's not required to have insurance on these types of personal watercraft, it's a good idea and can offer you added peace of mind when cruising around. With an A+ rating from AM Best, Nationwide offers flexible PWC policies that include bodily injury liability, property damage liability, protection from uninsured and underinsured motorists, collision and damage payments, medical payments, and on-water boat towing and labor.
Pros:
Cons:

| | |
| --- | --- |
| | Lots of bundling opportunities |

| | |
| --- | --- |
| | Availability varies by state |

| | |
| --- | --- |
| | Competitive rates |

| | |
| --- | --- |
| | Vanishing deductibles |
Nationwide offers a vanishing deductible program as well as multi-policy and water safety discounts to help you save.
Best Boat Insurance for Fishermen: Nationwide

With fishing-friendly boat insurance options, Nationwide also secured the spot as the best insurer for fishermen. They have almost a century of insurance experience and insure bass boats, sailboats, and many more types of smaller commercial fishing vessels.
Pros:
Cons:

| | |
| --- | --- |
| | A thorough collection of coverages included in the base policy |

| | |
| --- | --- |
| | Roadside assistance, on-water towing, and personal effects insurance not included in base policy |

| | |
| --- | --- |
| | An insurance package tailored to the needs of fishermen |

| | |
| --- | --- |
| | Only insures vessels valued up to $350,000 |
Nationwide's base policy includes liability, collision, comprehensive, medical, and underinsured/uninsured boater coverages, with personal effects, roadside assistance, and on-water towing and labor available as add-ons. They also offer an array of discounts, including multi-policy and boater safety course discounts, and claims-free renewal savings.
Fishermen, in particular, might appreciate Nationwide's insurance packages, which include fishing equipment, towing and personal effects coverage. Limits for fishing equipment coverage range from $1,000 to $10,000, depending on the package, so it's easy to find one that fits your needs. If you insure your boat trailer, Nationwide includes roadside assistance at no extra cost.
Best Boat Insurance for Charters & Rentals: Global Marine Insurance Agency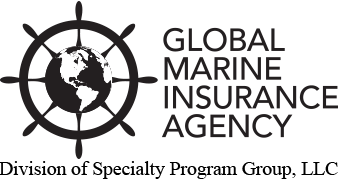 If you have a charter boat or rent your vessel out, look no farther than Global Marine Insurance Agency. Licensed in all 50 states and serving boaters since 1989, they specialize in boat and marine insurance. Their coverage includes property, general liability, protection and indemnity, and umbrella options.
Pros:
Cons:

| | |
| --- | --- |
| | Offers coverage tailored exclusively for charters and rentals |

| | |
| --- | --- |
| | Little information available about pricing online |

| | |
| --- | --- |
| | Multiple discounts available |

| | |
| --- | --- |
| | Only four locations in the U.S., so finding a local agent may be difficult |
Global Marine Insurance Agency policies cover your boat's hull, engine, and navigation and other equipment, usually to the agreed value (which means you don't have to worry about depreciation). They also include general liability and protection and indemnity coverage for loss stemming from services rendered, products sold, and events like fuel spills.
Not only does Global Marine protect your finances with reliable coverage, they may also help you save money with discounts for things like lay-up time, completing safety courses, or even safe driving habits.
How We Select the Best Boat Insurance Companies
To compile this list, we compared boat insurance options from 15 leading national insurers and Trusted Choice partners. We weighed such factors as insurers' AM Best ratings, customer testimonials, standard policy inclusions, optional add-ons and endorsements, discount opportunities, unique features, and range of coverage types to meet the needs of consumers in specific categories.
For boat insurance you can rely on, choose Trusted Choice to connect you with the coverage options that best meet your needs and your budget, from reliable, highly rated insurers.
TrustedChoice.com Article | Reviewed by Jeffrey Green
©2023, Consumer Agent Portal, LLC. All rights reserved.
https://uscgboating.org/library/accident-statistics/Recreational-Boating-Statistics-2021.pdf
https://www.progressive.com/boat/coverages/
https://www.nationwide.com/personal/insurance/personal-watercraft/pages/coverage
https://boatbeat.org/fact-sheets/personal-watercraft-and-water-jet-devices/
https://www.iii.org/article/boat-insurance-and-safety
https://www.iii.org/article/personal-watercraft-insurance-and-safety
https://www.iii.org/press-release/iii-know-your-boats-insurance-coverage-from-stem-to-stern-051619
https://www.abc27.com/business/press-releases/cision/20221117LN40526/ahoy-wins-best-emerging-insurtech-at-insurtech-hartford-innovation-challenge-2022/
https://uscgboating.org/library/accident-statistics/Recreational-Boating-Statistics-2021.pdf
https://www.progressive.com/boat/coverages/
https://www.nationwide.com/personal/insurance/personal-watercraft/pages/coverage
https://boatbeat.org/fact-sheets/personal-watercraft-and-water-jet-devices/
https://www.iii.org/article/boat-insurance-and-safety
https://www.iii.org/article/personal-watercraft-insurance-and-safety
https://www.iii.org/press-release/iii-know-your-boats-insurance-coverage-from-stem-to-stern-051619
https://www.abc27.com/business/press-releases/cision/20221117LN40526/ahoy-wins-best-emerging-insurtech-at-insurtech-hartford-innovation-challenge-2022/