Buying vs. Building a House
Pros, cons and other things to think about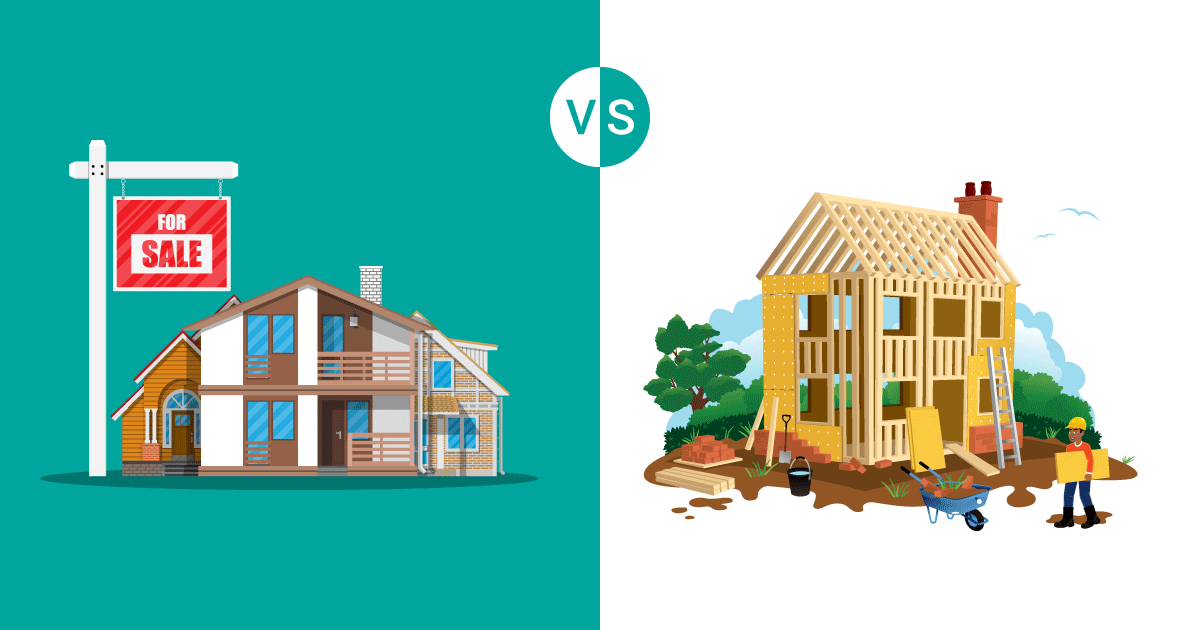 Where do you live in your wildest dreams? Is it a charm-filled cottage built hundreds of years ago, or is it a custom-designed castle straight from your Pinterest board? Take a second. Now, what's it gonna be? Are you buying or building your next home? Find out more by contacting a insurance agent in your area.
Okay, maybe it's not that simple, but whatever the case may be, buying or building a home is a huge deal. We mean that literally. There's a lot of information to digest and it takes heaps of time and the patience of a saint to process all of it. You should also make sure you're covered with an affordable home insurance policy.
To help make this a little easier we spoke with LaRon Greene, a realtor with over ten years of in-the-field experience, to gain some insights that will help guide you to the firm decisions you've been looking for.
Evaluate Your Housing Needs
First sit back, close your eyes and take a breath. Now, to kick off this decision-making process it's important to figure out what you're really looking for. What are your wants, must-haves, nice-to-haves and can't-stands? Write a list, organize it, and look at it frequently.
Housing Market Insight
Making the decision to buy or build can be influenced in a number of ways, and one of the biggest mind-changing factors is the status of the market.
"There's a really low inventory right now. That's a fact. These houses are flying off the market. It's this way all over the country right now. Homes are getting several offers within hours of listing, so time is of the essence. You'll want to move quickly," said Greene.
Is It Cheaper to Build or Buy a House?
Obviously, another huge factor is price, which covers a wide range for both buying and building. I'm sure it will be no surprise that this depends on location, size and, again, the market.
National average home buying prices:
Existing home: $289,2001
New home: $365,8002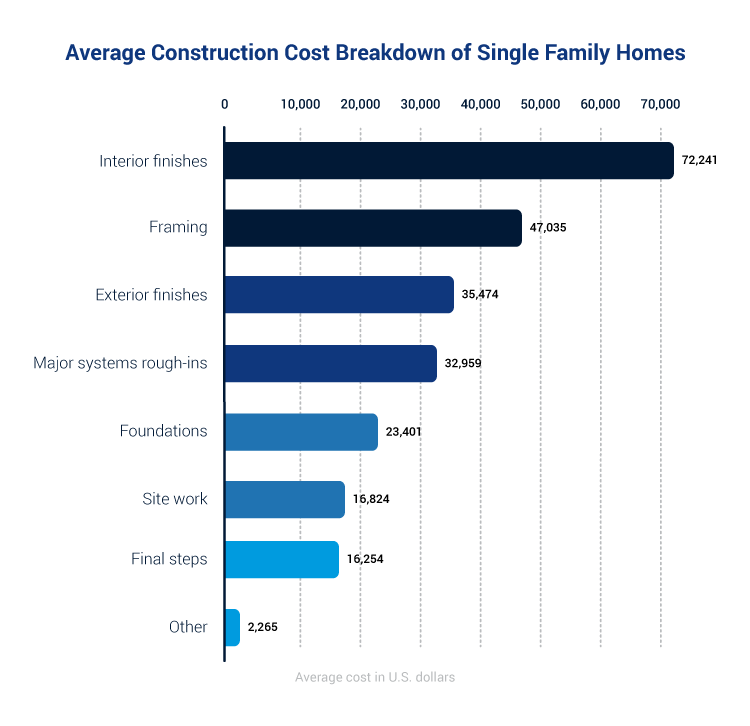 The average costs for construction is $246,453, but there are a number of additional expenses, like financing, overhead expenses and finished lot costs that can drive the total price upwards of $380K.
Save on Home Insurance
Our independent agents shop around to find you the best coverage.
The PROS of Building
Complete customization, from cabinets to counters and everything in between.
Savings from efficient appliances and well-sealed windows.
Warranties with purchases like water-softeners, fridges and even the house itself .
Plus, that new house smell.
The CONS of Building
The resale value is probably going to be lower than what you spent to build it.
Lots of custom choices. Expect to make up to, if not more than, 1,000 selections.
Higher upfront costs like permits, deposits, fees and unexpected expenses.
It can take around six to seven months to build, and that's being optimistic.
Location choices might be limited, meaning less established or more remote areas
The PROS of Buying
Less time. It takes around sixty days to move in after the offer is accepted.
More budget-friendly, unless you plan to do immediate renovations.
More info to evaluate and make well-informed decisions (pricing, location, comps).
More charm inside and most likely a better landscape canvas (instead of fresh dirt).
The CONS of Buying
There might be a little more upkeep, maintenance and possible renovations.
Less efficiency that comes with older windows and appliances.
Less customization and more compromises.
The Importance of a Real Estate Agent
What can you handle? How much can you spend either way? What do you and your family truly need, and what can you live without? It's important to consider these things, and a real estate agent can help you with your decision-making process, whether you're buying or building.
The Importance of Builders Risk
If you do decide to build the house of your dreams, it's important to make sure it doesn't turn into your worst nightmare. Builders' risk insurance will help pay to repair, replace or recover the current value of your project, including labor costs, so you can finish construction without going bankrupt.
In Closing… or Before Closing
There's a lot to soak up, break down and process, but with the help of these thought-provoking, decision-fueling bulleted lists, you should start to lean one way or the other.
So start filling notebooks, Word docs and Pinterest boards with your wants and must-haves, and when you're ready, contact a real estate insurance agent and/or builder to help you buy or build your next home and find an affordable home insurance policy.
©2023, Consumer Agent Portal, LLC. All rights reserved.
https://www.census.gov/construction/nrs/pdf/uspricemon.pdf
https://www.statisticbrain.com/home-building-average-cost-of-construction/