Home Insurance Coverage Types
(Because if you own a home, there's a coverage for it)

No matter what kind of home you own, it's meant to be your personal oasis or dojo, and it deserves the proper coverage. Regardless if you live in a standard single-family home, a townhouse, or a houseboat, you still want to be protected in the place where you make the rules. Fortunately, there are many different types of homeowners insurance out there, and one of them is bound to cover your unique situation. Here's a closer look at home coverage types.
What Is Homeowners Insurance?
For pretty much any type of home out there, homeowners insurance is essentially an agreement between the homeowner and an insurance company in which the insurer agrees to cover financial losses relating to damages and liabilities. Of course, only the specific perils stated in the policy will be covered by the insurance company. Homeowners insurance is designed to help protect homeowners of all kinds from losing their home should disaster strike.
What Does Standard Homeowners Insurance Cover?
A home is more than just the actual concrete or brick structure, it's also the personal belongings within and surrounding it, the family inhabiting it, and the friends who visit. Homeowners insurance is set up to protect all aspects of the home, not just the physical building itself. The more complex your home, the more coverage you may need, but here are the four major coverage areas included in standard homeowners insurance policies: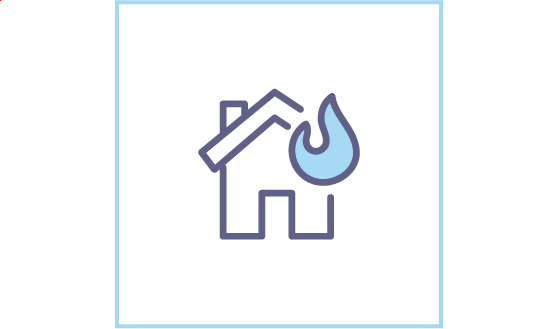 Structural damage: Covers what insurance companies refer to as the "dwelling," or the structure of the home itself. Damage to or destruction of the dwelling by covered perils falls under this category. Coverage often extends to detached structures such as sheds, as well.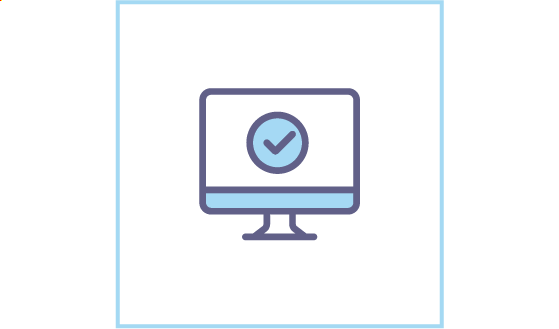 Personal property damage: Covers your personal belongings like furniture, clothing, electronics, knickknacks, silverware, etc., from perils such as fire or theft. Items stored within the home as well as external storage units are covered, though property stored off premises may have a lower coverage limit.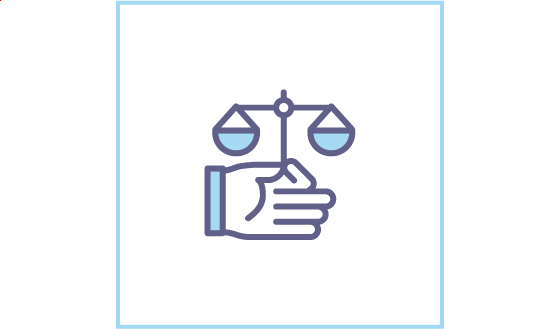 Liability: Covers legal expenses such as attorney and court fees in the event you are sued for bodily injury or property damage to a third party. Settlements you're ordered to pay if you lose the case are covered as well. Coverage extends to all members of the family living within the home, including pets. Many incidents that occur away from the home are also covered.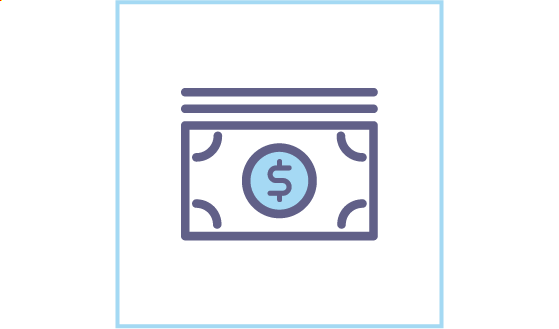 Additional living expenses: Covers living expenses in the event your home gets badly damaged or destroyed and you're forced to live elsewhere while awaiting repairs. Your insurance company provides reimbursements for things like hotel rooms, eating out, extra gas mileage, and more. Additional living expenses cover the difference in spending to maintain your normal lifestyle while living away from the home.
These four components constitute the core of standard homeowners insurance packages. Working together with an independent insurance agent is a great way to get the right amount of coverage in each category for your unique home.
What Other Types of Homeowners Policies Are Available?

Since there's not just one type of home, there's also not just one type of homeowners insurance coverage available. While the core of many different types of homeowners policies often remains consistent as far as the coverages included, your insurance will be tweaked a little to meet its unique protection needs depending on your specific home and its correlating policy.
Here are a few of the most common types of homeowners insurance policies:
Townhouse insurance: Designed for owners of townhouses. Pretty self-explanatory. If the townhouse is also a condo, coverage will include protection for the owner's share of the "common areas" within the community.
Mobile home insurance: Designed for owners of homes constructed in a factory and then taken to the property to be set up. These homes may be on wheels, but not necessarily. Coverage still looks very similar to standard homeowners insurance.
Modular home insurance: Designed for owners of homes that are constructed in factories and then shipped in sections to be assembled on the property. Again, coverage looks very similar to standard homeowners insurance.
Houseboat insurance: Designed for owners of watercraft, such as yachts, that also double as homes. Coverage includes elements of watercraft policies and mobile home policies.
Condo insurance: Designed for owners of condos. Coverage includes protection for the condo owner's percentage share of the "common elements" within the main building as well as any structural/fixtures within the unit that the owner is responsible for.
Vacation home insurance: Designed for owners of cabins, lake houses, etc., that serve the specific purpose of being used for recreational activities and are not the primary residence.
Secondary home insurance: Designed for owners of more than one primary residence. Coverage for the second home will be practically identical to the first.
High-value home insurance: Designed for owners of very expensive homes like luxury estates. Coverage limits are much higher than in traditional homeowners insurance, and policies may include add-on coverages such as kidnap and ransom insurance for high-profile individuals.
Depending on the type of home you live in, your homeowners insurance policy will be tailored to match it. An independent insurance agent can help you get set up with the right policy for your needs.
Save on Home Insurance
Our independent agents shop around to find you the best coverage.
When/Why Would I Need Extra Policies?
Once you've got your main homeowners insurance policy that matches your specific home in place, you still may be lacking coverage in a couple of areas. In such a case, you might need to supplement additional policies in order to get a fuller blanket of protection for your home. Here are a couple of the main supplemental policies homeowners often need:
Business liability coverage: If you run a business out of your home, even part time, homeowners insurance policies (of all types) typically won't cover any liability-related mishaps. Liability issues such as bodily injury or property damage can be costly, so it's best to have coverage in all areas.
Special vehicles coverage: Homeowners policies of all kinds tend to limit liability coverage for certain types of vehicles including ATVS, aircraft, boats, etc., and also have very specific exceptions for certain powered vehicles like riding lawnmowers.
Flood insurance: Flood coverage is always excluded under homeowners insurance policies. If you live in an area along the water or that's otherwise prone to flooding, you'll most likely want to purchase a separate flood insurance policy. Flood insurance is only available through the National Flood Insurance Program, which is a part of FEMA.
Earth movement insurance: Earthquakes are another natural disaster always excluded by homeowners insurance policies. If you live in an area prone to earthquakes, you'll probably want to talk to your independent insurance agent about adding on an earth movement policy.
Riders, floaters, or endorsements: Depending on the kind of personal property you want covered by your homeowners insurance, your policy may not come with a high enough built-in limit. If you've got expensive property like jewelry or electronics, your agent might suggest special riders, floaters, or endorsements to increase your coverage limits.
Your independent insurance agent can advise you on when you'd need to add supplemental coverages on top of your homeowners insurance policy. They'll make sure you walk away with all the coverage you need.
How Much Does Homeowners Insurance Cost?
Many factors influence the cost of a homeowners insurance policy including the size and location of your home, the value of the structure, the contents inside, and any upgrades you've made. Homeowners located in areas prone to severe weather or other risks like crime will be required to pay more for their insurance policies than those who live in calmer, safer areas.
It's hard to offer an exact figure without knowing your unique situation and the specs of your individual home. But as of 2020, standard homeowners insurance premiums tend to fall between the $650 and $1,650 range annually. The fewer risks associated with your specific home, the further you'll likely find yourself toward the lower end of the spectrum. An independent insurance agent can help find more exact quotes for you.
Of course, the cost will vary depending on the type of homeowners insurance you need for your unique home. While coverages like mobile home or condo insurance tend to be less expensive than standard homeowners insurance, policies like vacation home insurance or high-value home insurance are typically much pricier.
What Are the Benefits of Homeowners Insurance?
You've worked hard to afford a home you love, so regardless of what kind of home you live in, it deserves to be protected. Having adequate insurance coverage can prevent a homeowner from going bankrupt and losing their home following a particularly costly disaster. Standard homeowners insurance packages provide coverage for many common threats to the home.
Standard homeowners insurance typically provides coverage for the following perils:
Theft
Vandalism
Explosion
Fire and smoke
Water damage
Aircraft or vehicle damage
Riots
Falling objects (and trees)
Certain natural disasters (i.e., windstorms, hail, lightning, and blizzards)
Your independent insurance agent can help you review your homeowners insurance policy to answer any remaining questions about your coverage. They'll also be able to help you figure out whether you've got enough coverage, or if you should purchase more.
Save on Home Insurance
Our independent agents shop around to find you the best coverage.
Benefits of an Independent Insurance Agent
Independent insurance agents have access to multiple insurance companies, ultimately finding you the best coverage, accessibility, and competitive pricing while working for you. Find an independent insurance agent in your community here.
TrustedChoice.com Article | Reviewed by Paul Martin
©2023, Consumer Agent Portal, LLC. All rights reserved.