The 8 Hottest New Cars for 2015

The current year's cars have only just begun to show up on the roadways, and already the buzz is about the new cars of 2015 due to come out in the fall. As carmakers continue to compete for recognition within a very competitive market, the vehicles they are producing are becoming more stylish and innovative.
We have compiled a list of some of the hottest new cars of 2015 to get you excited about what car makers have in store for consumers this year. If you are thinking about buying a car in the near future, you may want to consider waiting until these new vehicles hit showrooms. Do you agree with our choices? Is there a vehicle we should have included on this list? Tell us about it in the comments.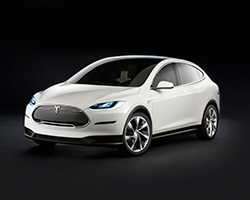 Hottest New Green Car: 2015 Tesla Model X
The widely anticipated Tesla Model X will finally be coming in 2015, following a bit of a delay. This innovative new green vehicle will be fully electric, with a heretofore unheard of 200-mile range. This 4-wheel drive sport utility has the potential to save drivers thousands of dollars in fuel costs over time. Better still, the car's inspired design is breathtaking. It even features gullwing-style doors that give it a look reminiscent of the DeLorean in "Back to the Future." This design actually makes it easier to gain access to the second and third row seats. This car could potentially make Tesla a mainstream automaker in the United States.
Runners-Up: 2015 Toyota Prius and 2015 Chevrolet Volt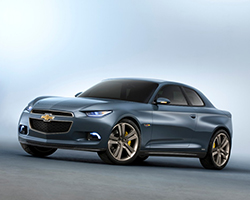 Hottest New Coupe: 2015 Chevrolet Code 130
This concept car is one that the carmaker has not officially announced as one of the new cars for 2015, but if the buzz is true, it's coming soon. Chevrolet designed this basic rear-wheel drive coupe to appeal to younger drivers. Although the car is simple enough in its design and build, it features all the in-cabin electronics and technology that young people have come to expect to have at their disposal. As it's smaller than most coupes on the market today, experts expect it to get wonderful gas mileage.
Runners-Up: 2015 Mercedes-Benz S-Class Coupe and 2015 BMW M4 Coupe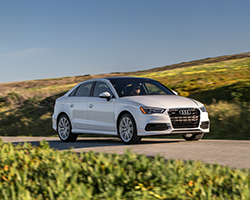 Hottest New Sedan: 2015 Audi A3
Reviewers who have had the opportunity to test drive this up-and-coming new car for 2015 have had nothing but great things to say about it. It combines comfort, performance and power in a sporty little sedan that is truly fun to drive. Equipped with Quattro all-wheel drive, a 600-horsepower engine and 6-speed transmission, this sedan provides sufficient space to make it an ideal family car, while still allowing the driver to experience Audi's legendary sports-car feel. Given a bit of restraint, it can hit 36 miles per gallon on the highway.
Runners-Up: 2015 Hyundai Genesis and 2015 Nissan Maxima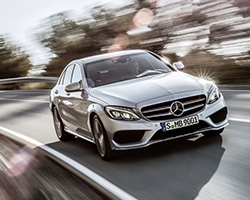 Hottest New Luxury Car: 2015 Mercedes-Benz C-Class
The most affordable of the Mercedes-Benz lineup just got even better. Redesigned for 2015, this sedan is more luxurious and roomy than its predecessors. This car also boasts a more powerful and fuel-efficient engine and a re-engineered suspension. These all-wheel drive vehicles are standard-equipped with some of Mercedes-Benz's exclusive safety technology. This includes features which can alert you if you exhibit signs of drowsiness, and can engage safety features when an accident is imminent. The carmaker designed the 2015 C-Class to exceed all expectations.
Runners-Up: 2015 Cadillac ATS-V and 2015 Lexus RC F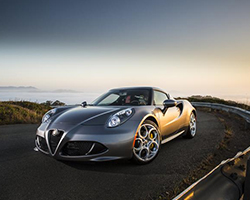 Hottest New Sports Car: 2015 Alfa Romeo 4C
Several people have been waiting anxiously for the release of this stunning Italian sports car. The 4C was to have been available in 2013 but suffered some delays. The expected release date is now set for May 2014. Sleek and attention-grabbing, this little sports car is sure to be the envy of many on the road. Its ability to go from 0 to 60 in 4.4 seconds will thrill those who enjoy zippy cars. Keep your eyes open for these beauties.
Runners-Up: 2015 BMW i8 and 2015 Acura NSX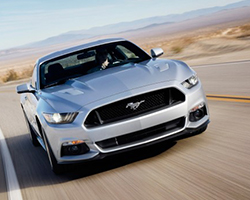 Hottest New Muscle Car: 2015 Ford Mustang
The Ford Mustang has been wildly popular for decades. The 2015 model embraces the future of muscle cars in this country. Ford has reduced the number of cylinders by half while adding a variety of new technology so that the final result is a car that has more power, greater performance and far more fuel efficiency. Also, for the first time, the Mustang will feature an independent rear suspension in its 2015 model. There is much to love about this car. If you have been considering a Mustang, you may want to wait for this model.
Runners-Up: 2015 SRT Barracuda and 2015 Chevrolet Camaro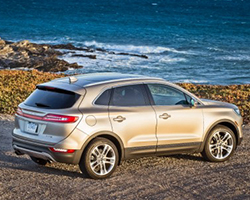 Hottest New Crossover: 2015 Lincoln MKC
Crossover SUVs are becoming a popular choice for those who like the utilitarian features of an SUV but don't want to spend as much at the pump. The Lincoln MKC is a compact crossover that is poised to attract a younger crowd to the Lincoln brand. This vehicle combines the refined look of a luxury car with the practical power of an SUV. It features a luxurious interior with ample seating for five adults as well as a turbocharged power train and Lincoln's own driver assist technologies.
Runners-Up: 2015 Mercedes-Benz GLA and 2015 Ford EcoSport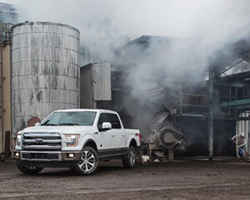 Hottest New Pick-Up Truck: 2015 Ford F-150
Many pick-up trucks offer plenty of passenger capacity, as well as the ability to haul large loads. None of these vehicles will combine these two functionalities in a more innovative way than the 2015 Ford F-150 truck. Still in the concept car stage, this 5-person vehicle is expected to use aluminum and other lightweight building materials, which will make this truck about 700 pounds lighter and, therefore, much more fuel-efficient than the previous models. This will greatly add to its function, as it will be a good vehicle to use for small hauling jobs as well as for long-distance traveling.
Runners-Up: 2015 GMC Canyon and 2015 Nissan Titan
If you're thinking about jumping into the new pool of 2015 cars for your next ride, make sure you've planned out how to insure that vehicle. Insurance for new cars doesn't always come cheap, because newer, higher performance cars are more expensive to repair given their customized parts and new technology. But it doesn't mean you can't find a serious savings if you shop smart for your coverage.
Independent agents can help you out here. Because they don't work for a single insurer, they can shop around to different carriers to get the liability, collision, comprehensive, and add-on coverage you need at a price below the majority of the big-brand companies. In the end, your car will have much more protection for a better value. Trusted Choice® agents are ready to help.