Business Health Insurance
(To help you retain the best employees)

When a future employee is weighing an offer between your company and another, the benefits package that your company provides can be a deal breaker. Health insurance is top on this list due to rising costs in the industry.
Offering group health insurance benefits can help your business grow and retain top talent. An independent insurance agent is ready to walk you through policy options, finding the coverage that keeps your employees healthy and you competitive in the market.
What Is Group Health Insurance?
Group health insurance is a single health insurance policy covering a group of people. This plan is generally bought by an employer and offered to eligible employees and, depending on the plan, their dependents.
Is Group Health Insurance Needed?
Under the Affordable Care Act, businesses with 50 or fewer employees are not required to provide health insurance. If you have over 50 full-time employees, you must offer group health insurance to all eligible employees or pay a large penalty.
Save on Business Insurance
Our independent agents shop around to find you the best coverage.
What Are the Benefits of Group Health Insurance?
Group health insurance gives employees the opportunity to take care of their health concerns so they can continue taking care of your company.
As an employer, the group health insurance premiums you pay are tax-deductible. Saving you money on your bottom line while retaining key employees to help further your business.
What Does Group Health Insurance Cover?
Generally, it covers medical care and hospitalization for all participants. Coverage is dependent on the contract negotiated between the employer and the independent insurance agent.
A few main types of group health care plans are available. Each differs in premium cost, whether there's a copay, and if there is a specific network where someone can be treated.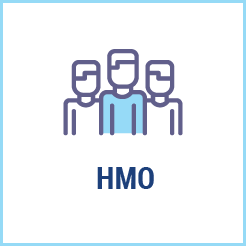 Health maintenance organization (HMO): It offers health care for a set number of services in a certain geographic area. This means that participants have to stay inside the network for treatment. The premium is typically affordable. There are rarely deductibles and copays are minimal.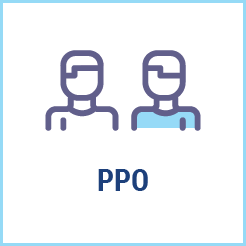 Preferred provider organization (PPO): Typically, a group of hospitals and providers will negotiate contracts and fees with employers, insurers and the like, so they can offer health care to a certain group of people. There are more in-network options than with HMOs. There are also some limited out-of-network options.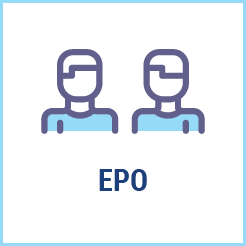 Exclusive provider organization (EPO): It's a network of hospitals or care providers that have written agreements with insurers to provide services to participants in that insurance. There is a penalty if you go outside the network, but the cost is typically cheaper than with HMOs or PPOs.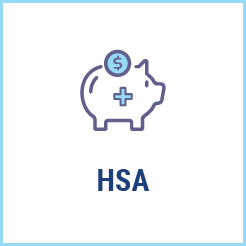 Health savings account (HSA): With the purchase of insurance from a PPO or HMO, a consumer can choose to put the money taken out of their paycheck every month into a savings account. The money is there if it's ever needed. If it's never used, the money continues to grow. Eventually, it can be used for investments or retirement. Better yet, it's tax-free.
Top Insurance Risks
How Much Does Group Health Insurance Cost?
The cost depends on a number of factors, such as the type of coverage selected and the number of employees covered.
The premium cost is usually split between the employer and employee, with the employer paying a minimum percentage rate while the employee pays the rest. A variety of prices also come with the different insurance options selected.
The Benefits of an Independent Insurance Agent
Finding the right group health insurance can come with a lot of questions. An independent insurance agent will walk you through a vetted selection of insurance options with knowledgeable answers. They will be able to explain coverages so you leave empowered and with the right policy in place.
Save on Business Insurance
Our independent agents shop around to find you the best coverage.
Comparing Group Health Insurance Quotes
Your independent insurance agent will review your needs and help you evaluate the group health insurance coverage that makes the most sense. They'll also compare policies and quotes from multiple insurance companies to make sure you have the right protection in place.
Making sure you and your business get exactly the right coverage is your insurance agent's task and the best thing for your business.
TrustedChoice.com Article | Reviewed by Paul Martin
©2023, Consumer Agent Portal, LLC. All rights reserved.