Bobtail Insurance
(Because you always need to cover your tail.)

You're an independent truck driver, which means you're part of a billion-dollar industry, but you're driving your own truck on the job. That means if you crash between jobs, that's on your dime.
Total operating revenue of the U.S. trucking industry from 2010 to 2018 (in million U.S. dollars)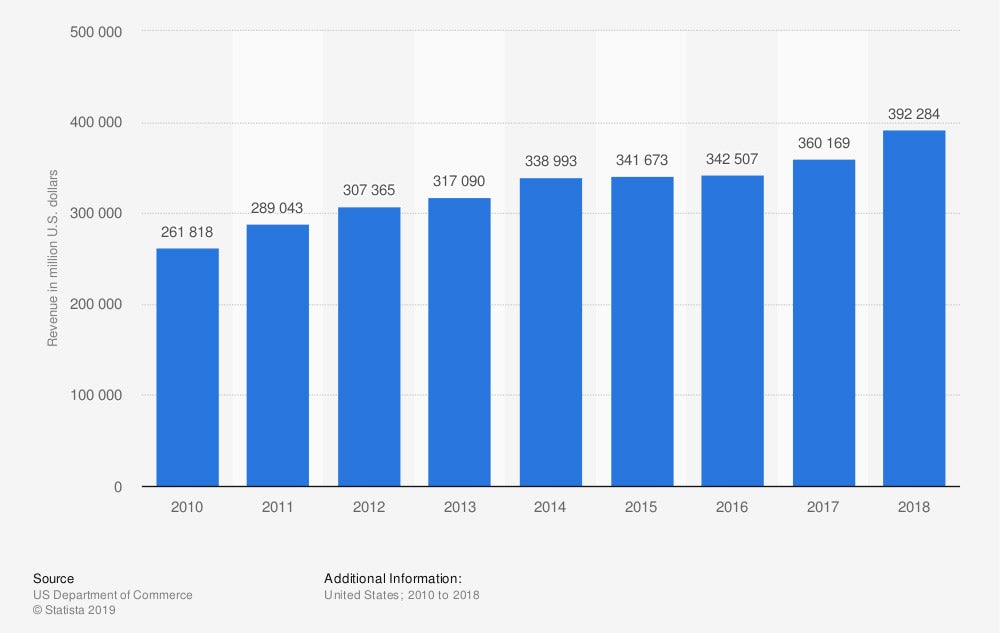 That's why you need to make sure you're covered with more than just basic commercial vehicle insurance when you're driving your truck. Our independent insurance agents are here to help you get set up with all the insurance you need. But first, let's learn more about bobtail insurance.
What Is Bobtail Insurance?
Bobtail insurance is liability insurance for independent freight drivers when they're working under the authority of a company but not hauling a trailer.
Here's how it works.
You own a truck with a trailer and you're hired by ABC Trucking Company to deliver goods from Point A to Point B. While you're delivering the haul, if you get in an accident, you're covered under ABC Trucking Company's insurance.
Once the load is dropped and you're no longer hauling a trailer for ABC Trucking, you're not covered under their insurance. But you still need to get your truck to its next destination, and you still need insurance.

Bobtail insurance provides coverage should you get in an accident when you're driving your truck for a job but without a trailer.
What Does Bobtail Insurance Cover?
Bobtail insurance covers the liability for any damage done to yourself or someone else during an accident involving your truck when you're not hauling.
The main scenarios where bobtail insurance would provide protection include:
If you get in an accident picking up your load
If you get in an accident after dropping off your load and are on your way home in your truck
If you get in an accident in between dropping off and picking up new loads
If you get in an accident in any of these situations, bobtail insurance will not cover any physical damage to the truck, since it's a liability-only policy. It will cover any legal fees, medical bills for injury, and settlement expenses associated with the accident.
Who Needs Bobtail Insurance?
If you own a truck and work as an independent driver who delivers goods for different companies, then you need bobtail insurance.
While every truck driver needs insurance, independent contractors drive their truck beyond the job. Whether you're driving your truck back home after delivering a load, going from one job to the next, or heading to your next job, if you get in an accident your general liability policy will not cover the expenses. But bobtail insurance will.
Market size of the U.S. freight transportation in 2018, by segment (in billion U.S. dollars)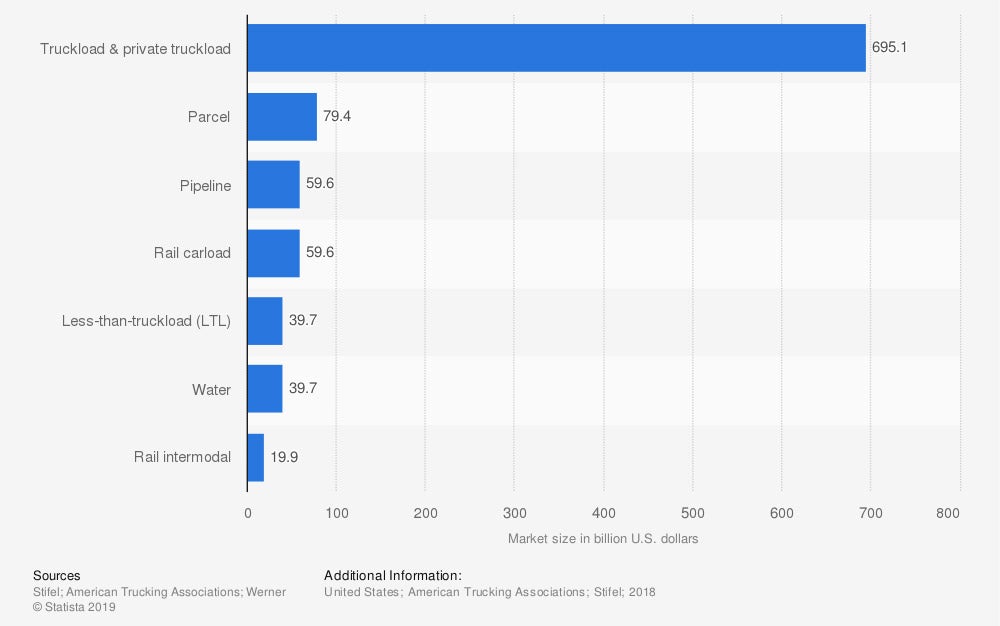 What Is the Difference Between Bobtail Insurance and Non- Trucking Liability Insurance?
The biggest difference between the two is the scenarios in which the coverage kicks in.
Bobtail insurance: Provides protection when you're driving your truck under another company's authority without the trailer. As we've mentioned, bobtail insurance covers any liability that occurs while traveling for the job.
Non-Trucking Liability: Provides protection when you're driving your truck for personal reasons. If you're driving your truck to the grocery store, to pick up your kids, or for fun, non-trucking liability covers any accidents that occur during that time.
How to Find the Best Bobtail Insurance
Insurance is confusing, and it gets even more confusing when you're working a profession where you're not covered 100% of the time.
That's why you need an expert. Our independent insurance agents were born to help drivers like you find the coverage they need. All they need from you is a list of the different ways you use your truck, and they can take it from there.
Find Commercial Auto Insurance
Our independent agents shop around to find you the best coverage.
Compare Bobtail Insurance Quotes with an Independent Agent
You might enjoy choosing which driving jobs you take and turn down, but no one likes having to decide which insurance policy is the best option. From coverage while you're on the job to off the job, our expert insurance agents will help you determine which coverage is the best option for you.
Our independent insurance agents stay on top of the insurance industry and all the latest discounts so you don't have to. That means they'll help find the right coverage at the right price for you.
They're not just there at the beginning, either. If disaster strikes, your agent will be there to help walk you through the process of filing a claim. They'll make sure your tail is always covered.
TrustedChoice.com Article | Reviewed by Paul Martin
©2023, Consumer Agent Portal, LLC. All rights reserved.