Cabin Insurance Coverages
(What's included, where to get it and more)

Ahh the cabin life, it can be an exciting thing and a relaxing getaway from the hustle and bustle of life. Making sure it has enough coverage, and knowing what that coverage looks like, is essential in protecting your home away from home.
Your independent insurance agent can help sort through all the fine print when it comes to securing a cabin policy and knowing exactly how it works. Remember, the devil is most assuredly in the details, so get yourself a good agent.
What Is a Cabin Insurance Policy?

A cabin insurance policy is similar to your homeowners insurance policy. Most of the time it will fall under what is called a secondary homeowners policy and will provide all the same coverages as the policy on your primary home. The main difference is that the insurance company accounts for the cabin being vacant at least 6 - 7 months out of the year and charges you accordingly. A vacant home is more susceptible to prowlers and vandals, and as such, they account for that exposure by charging you more.
Cabin policy coverages:
Personal liability: So that you are covered if, say, someone hurts themselves on the premises while the cabin is being built.
Theft and vandalism: This is a big one when it comes to cabin insurance and is important coverage to have. A vacant cabin gets raided more often than you would think. While the cat's away, the mice will play.
Medical: This will provide coverage in the event of a smaller bodily injury claim. It usually has $5,000 - $10,000 in coverage and prevents a small medical claim from dipping into the larger personal liability limits on the policy.
Coverage for perils: Each cabin policy has general coverage for perils, like your regular homeowners insurance does. This usually includes fire, wind, hail, storms and the like.
What Should Cabin Insurance Look Like?
It should look like your primary homeowners insurance policy, but for your cabin or vacation home, and should provide the same or similar coverages as those above. Most cabin insurance policies will have some differences, and some even have slimmed down coverage options. This policy can be called a secondary homeowners policy or a seasonal homeowners policy. What you particularly need to be careful about is the contents coverage and replacement cost coverage.
Some cabin insurance policies will not offer personal contents coverage, which means you are likely to have 10% coverage that will extend from your primary homeowners insurance policy. Being very detailed with your cabin policy and discussing it thoroughly with your agent could save you a lot of money in the long run.
The dwelling amount listed on your policy, and your content amount for that matter, can be usually one of three coverages: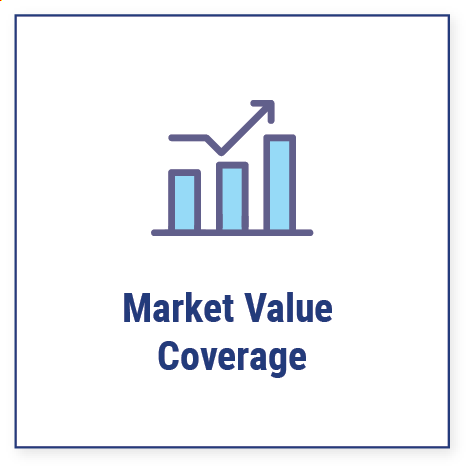 Market value coverage: This gives you coverage for your actual cabin structure or the contents inside for whatever the market value at the time is.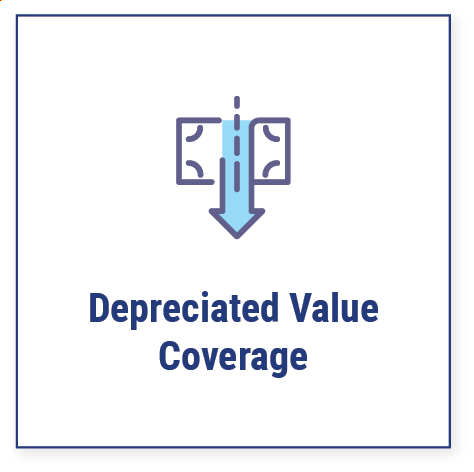 Depreciated value coverage : This gives you depreciated value on your cabin structure or the contents inside.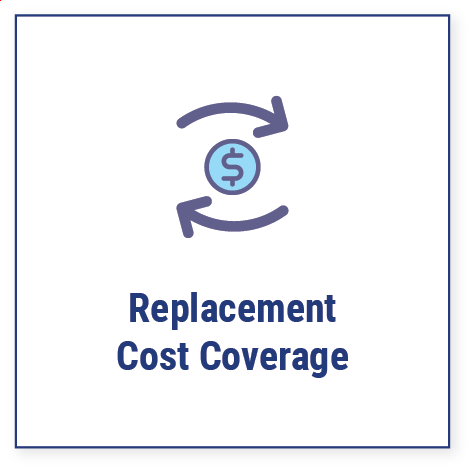 Replacement cost coverage: This is the one you want, it will give you full replacement cost for your cabin structure or personal contents.
There may also be an option to get a stand-alone personal property policy for your contents, should your cabin policy not offer such coverage. Having a conversation with your independent insurance agent will ensure that you know what you're getting with your cabin policy and what you're not.
Save on Home Insurance
Our independent agents shop around to find you the best coverage.
Who Should Buy Cabin Insurance?
Anyone who has a cabin. It's that simple. Your regular homeowners policy will not extend coverage to your secondary home, aka your cabin. Therefore, you need to make sure you have the proper coverage on it, just like your primary home. Some cabins are older or may have wood-burning stoves, which can account for different coverages than your homeowners policy.
Making sure your independent insurance agent is on the up and up when it comes to these facts about your cabin is key to insuring it properly.
Things your agent needs to know about your cabin:
Age of structure
Age of roof and materials of roof (e.g. asphalt, metal, aluminum, wood, etc.)
Is your cabin a log cabin?
Acreage it sits on
Any other structures on the property
Is it close to a body of water?
How far is the nearest fire hydrant?
How far is the responding fire department?
Is there a wood-burning stove?
Is hunting allowed on the premises?
Are there recreational vehicles on the premises?
Personal contents coverage needed and what is covered under the policy
Where to Get Cabin Insurance Quotes
The best person to obtain insurance quotes on your cabin from is your independent insurance agent. Your agent is your knight in shining armor when it comes to not only finding your proper insurance, but also finding you competitive pricing.
The point is, you have options and oh how sweet it is. Options mean freedom to choose which coverage and premiums work for you and your budget. Your local independent insurance agent can even bundle your policies so you are getting more discounts, which means more money back in your pocket. Who doesn't like free money?
Best Insurance Companies
This pretty much depends on your situation. Best is relative, and what's best for you may not be best for your neighbor or friend, so knowing that is really key when it comes to obtaining insurance. Another item to note is that insurance is super-personalized, think your credit score. It's specific to you, your social security number and your past purchases or lack thereof.
Your cabin insurance is the same, and some companies may like your risk factors while others shy away from them. The only way to truly know the best cabin insurance company to go with is to find out with your independent insurance agent which one is best for you.
That being said, your agent should be working with only A-rated insurance companies, and when choosing coverage and pricing, you should have the cream of the crop. Making a wrong decision won't be likely, and that's a really good thing.
How Much Will Cabin Insurance Cost?
The cost of cabin insurance is typically more than your primary homeowners insurance policy. It can be comparable in price depending on square footage and location, but planning for double the premium is a safe bet. Remember, since the cabin will be vacant for part of the year because it's not your primary residence, the insurance companies charge more money to make up for any claims that can occur because you are not constantly occupying the cabin.
Checking with your independent insurance agent is always recommended. Your specifics are different from anyone else, and knowing what they are will save you a lot of headaches in the long run.
Save on Home Insurance
Our independent agents shop around to find you the best coverage.
Benefits of an Independent Insurance Agent
Independent insurance agents have access to multiple insurance companies, ultimately finding you the best coverage, accessibility and competitive pricing while working for you. And as your needs change, they'll be there to help you adjust your coverage, up or down, to make sure you're properly protected without overpaying. Find an independent insurance agent in your community here.
TrustedChoice.com Article | Reviewed by Candace Jenkins
©2023, Consumer Agent Portal, LLC. All rights reserved.