Accidental Death and Dismemberment
(Coverage for life's worst moments)

Accidental death and dismemberment insurance, or AD&D insurance, is something a lot of people don't think about, but every year people die from preventable accidents in the United States. According to the Insurance Information Institute the top three causes of accidental death are:
Automobile accidents
Falls
Unintentional poisoning
Young people under the age of 25 are more likely to die in motor vehicle accidents, while elderly people 65 years and above face an increased risk of falls in their own homes, which can be deadly. The Center for Disease Control and Prevention is also reporting a rise in accidental poisoning from prescription drug abuse in people between the ages of 25 and 65.
Families can come under a lot of strain if a loved one is hurt, disabled, or killed in an accident. Accidental death and dismemberment insurance is there to make sure individuals and families are protected if an accident severely impacts their ability to function financially.
This type of insurance covers policyholders for accidents resulting in death, disability, or dismemberment.
These accidents can include accidental drug overdoses, falls, auto accidents, and more. Most people might think that AD&D insurance is covered under their general life insurance policy, but AD&D insurance is typically a supplemental insurance policy added to existing life insurance.
Our independent agent matching tool will find you the best insurance solution in your area. Tell us what you're looking for and we'll recommend the best agents for you. Any information you provide will only be sent to the agent you pick.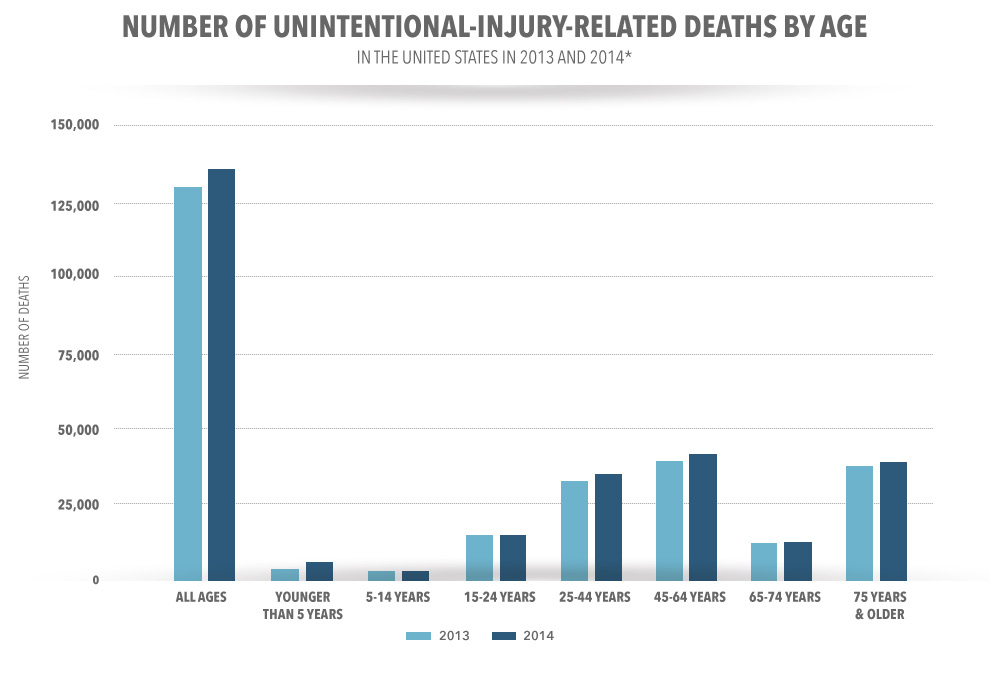 Insurance exists to protect us from situations we have no control over, like natural disasters, health concerns and car accidents. Insurance policies like life insurance are designed to financially protect vulnerable people in the event of the death of their spouse or another family member.
As accidental deaths increase in the United States accidental life insurance is becoming an important type of coverage for families to have.
What is Accidental Death and Dismemberment Insurance?
AD&D covers you for loss of limb or loss of life, as well as other severe injuries. This type of policy pays your beneficiary a fixed amount of death benefits if you die in an accident.
It also pays you a specified amount of benefits if you are dismembered as a result of an accident. This could include the loss of sight, speech or hearing, or loss of a limb such as a hand, arm or part of a leg.
The policy is usually designed so that it pays "per lost member." If you lose one member, such as a hand, the policy may pay up to 50% of the coverage, and 100% if you lose two limbs.
Some accidental death insurance policies pay between 25% and 50% of the policy amount for partial or complete paralysis. Additional life and accident insurance coverage may also cover your hospital stay following an accident.
An accidental death and dismemberment policy may be purchased separately. It is also often sold as a life insurance policy rider – or policy addendum – that includes two separate features.
When AD&D insurance is sold as a rider, it is typically equal to the amount of the life insurance policy, so that it pays out twice the amount of the original policy face value. This is also sometimes called "double indemnity."
Life Insurance vs. Accidental Death and Dismemberment Insurance
AD&D insurance is different from term or permanent life insurance. Term life insurance is purchased for a defined period; if you die within that period, your family will receive the money from your life insurance policy.
If you outlive your term life insurance policy and want to renew, your costs could increase because you are now older and at an increased risk of dying. The policy is paid out, no matter how the policyholder dies, if that happens while the policy is still in effect.
Accidental death and dismemberment insurance is usually supplemental to life insurance. It can be purchased as its own policy or as a rider to a life insurance policy. It often gives policyholders a percentage of their overall payout if they receive injuries from an accident that result in the loss of speech, sight or hearing, or the loss of fingers or limbs.
Accidental life insurance would help a family in the event of death, whatever the cause. The money could be used for funeral expenses, to pay off any existing medical bills, and to allow time for emotional and financial recovery from the death of a loved one.
When Should You Get AD&D Insurance?
Most people may find that they have good coverage from their employers in case of accidents, which may include accidental death insurance as well as other insurance policy offerings. If AD&D insurance is offered to you as part of your employment, there's probably not going to be any problem adding this extra coverage.
Individuals with hazardous jobs like deep sea diving or construction might find that their life insurance policy premiums are prohibitively high, whereas an Accidental Death and Dismemberment insurance policy might offer them protection at a lower cost.
Accidental death insurance rates may increase for those who are at the most risk for accidents, like the young and the elderly. These two populations are likely to gain the most benefit from accidental death and dismemberment insurance policies if an accident occurs.
People with high-risk hobbies may also find that their insurance costs are prohibitively expensive, but that an AD&D policy might assume some of this risk and give them a financial buffer to count on in case of an accident.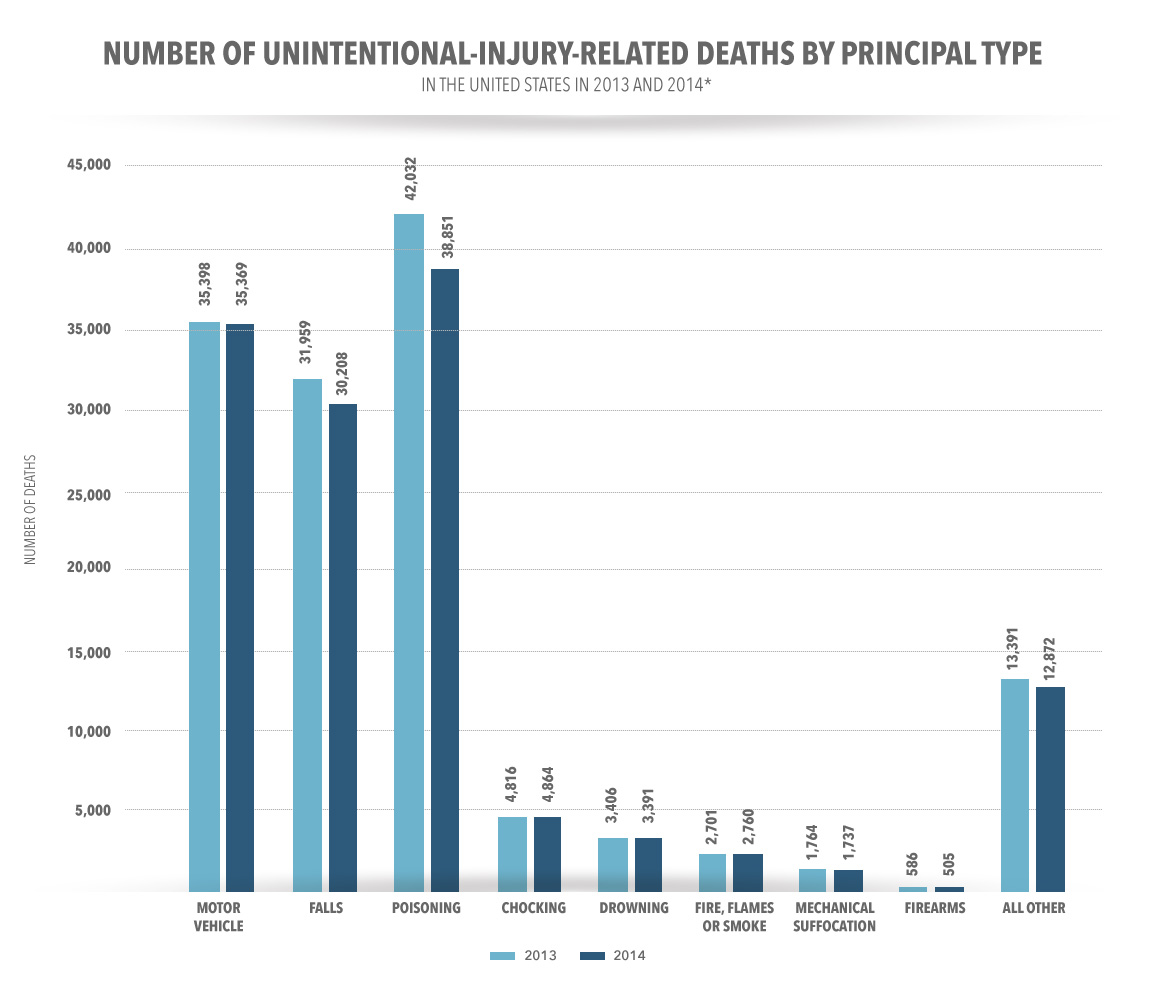 The Ins and Outs of AD&D Insurance
Accidental death and dismemberment insurance covers loss of speech, eyesight or hearing, loss of limbs or fingers, coma or paralysis resulting from an accident, and death resulting from an accident.
The injuries or death need to be the result of an accident that is covered by the AD&D insurance policy. Death has to occur within a certain time frame specified in the insurance policy to qualify for an insurance payout after an accident.
Accidental death and dismemberment insurance may not cover the following:
Drinking and driving
Skydiving
Bungee jumping
Car racing
War
Suicide or attempted suicide
Drug overdose
Surgery
Save on Life Insurance
Our independent agents shop around to find you the best coverage.
Do You Need Accidental Death and Dismemberment Insurance?
In many cases a person's life insurance policy will cover the greatest chances of death that they face in their life. However, some people are more at risk for accidents that could result in injury or death. Elderly people, who are at a higher risk of falling, may pay more for AD&D insurance because their risk of accidental death is higher.
Accidental life insurance most likely won't be prohibitively expensive for many people because payouts are rare. According to The Heart Foundation, individuals in the United States are more likely to die of heart disease (1 in 7) than in motor vehicle accidents (1 in 112).
Just 130,557 of 2.5 million deaths in the US in 2013 were ruled accidental, according to the Center for Disease Control and Prevention.
Individuals who are at a higher risk of accidental death or dismemberment should consider this type of insurance. Although in the grand scheme of things accidents are rare, they aren't unheard of. The job of insurance is to give people peace of mind during their everyday lives, and AD&D insurance is no different.
How to Add an AD&D Rider to Your Insurance Policy
If you think that accidental death and dismemberment insurance might be the right policy rider for you, contact an independent insurance agent.
These agents can run through your insurance options with you and find the right AD&D insurance to you and your family in case an accident occurs. If you have questions about adding an accidental death rider to your life insurance policy, talk to an agent today.