Dance Studio Insurance
(The easy and affordable way)

You've got your dance studio set up, your floors are shined, mirrors are freshly cleaned, ballet bars are in place, and now all you need is to make sure you're properly insured.
No single policy exists to cover all the insurance needs for a dance studio, which is why an independent insurance agent can help you build an ideal insurance package.
But before we do that, it's important to understand the type of coverage you need, how to find it, and how much you should expect to pay. So let's start there.
What Is Dance Studio Insurance?
Dance insurance is simply business insurance with additional liability insurance to help cover the unique risks you may face as a dance studio owner. This includes physical injury, property, and equipment protection.
Unfortunately, there isn't one policy that will cover all these, so you'll want to look into a bundled comprehensive insurance package.
Why Do I Need Dance Studio Insurance?
First and foremost, if you're renting the space for your dance studio, insurance may be required by your landlord. Second, most clients prefer working with businesses who are properly insured.
When it comes to dancing, clients are at risk of injury. And whether you're the person instructing the class or who owns the space, you're liable if someone is injured while under your supervision and instruction.
Having the proper protection will not only protect any equipment you're using but will also protect you in case a client sues you.
Save on Business Insurance
Our independent agents shop around to find you the best coverage.
What Does Dance Studio Insurance Cover?
Dance studio insurance is tailored to the particular risks of your business. For all dance studios, this will include things like property and equipment protection.
But it may also cover professional liability that may result from an injury to a client, to an employee, and unexpected events that cause an interruption in business and disable you from making money.
Here is what a typical dance studio insurance policy may include: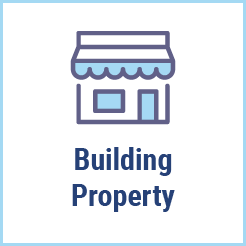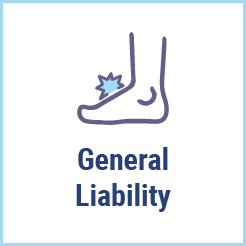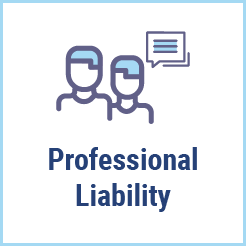 Business property: This covers expenses if your building(s) and equipment are damaged by fire, theft, or natural disasters.
General liability: This type of coverage is for all the ways dancers can accidentally hurt themselves at your studio, like tripping over an extension cord.
Professional liability: Also called errors and omissions insurance. This covers mistakes instructors make. If they advise a student to do something that harms their health or career, this insurance covers lawsuit costs.
There are also a number of stand-alone policies available. Coverage options can include protection for vehicles and equipment if your studio travels for competitions. If you're teaching swing dancing, you may opt for more protection against injury than a ballet studio.
When selecting your insurance, be sure to understand what is excluded in your policy. All insurance has exclusions, but you don't want to wait until you have to file a claim to learn that a high-risk factor for your studio is excluded.
Here are some common scenarios that may not be covered under dance studio insurance:
Working with kids under the age of 18
Offering special services and classes like yoga, pilates, and silks require an add-on policy.
Selling products or clothing
Dance injuries that occur during class are only covered under a medical payments policy
An agent will be able to walk you through your risks and how to protect against them.
How Much Does Dance Studio Insurance Cost?
The cost of dance studio insurance depends on the policy. Factors like size, location, number of dancers and teachers will also play a major role. It's also important to factor in the cost of each policy since dance studio insurance requires multiple policies.
For example: A tiny dance studio that only trains hobbyists could pay as little as a few hundred in premiums a year. However, most dance studios will pay in the thousands because of their liability, especially if they work with professional dancers.
There are also a few additional factors that may affect the price of your policy:
The number of years you've been teaching dance
Past insurance claims
The number of employees you have working with you
The type of equipment you use in your studio
Any additional services you're wanting to offer
Save on Business Insurance
Our independent agents shop around to find you the best coverage.
Finding Dance Studio Insurance Quotes
Quick quotes are great, but when it comes to dance studio insurance, it's worth waiting for an accurate number. Insurance companies can sometimes cut corners on critical coverage to save time.
Our independent insurance agents will review your needs. Find and compare policies and quotes from multiple carriers, and make sure you have the right coverage at the best possible price.
The Benefits of an Independent Insurance Agent
Dance studio insurance is a specialized and confusing niche. Thankfully, you don't have to go it alone. Our agents will walk you through a handpicked selection of options with language you can understand so you know exactly what you're getting.
Most importantly, they'll be there to help you when claim time comes. The outcome of insurance claims can be strongly impacted by how the process is approached and handled. They've got your back.
TrustedChoice.com Article | Reviewed by Paul Martin
©2023, Consumer Agent Portal, LLC. All rights reserved.