Hobby Farm Insurance Cost
(Understanding the costs and all the factors that go into deciding what you pay to protect your home and side hustle)

If you have a hobby farm, you may already know that the cost of insurance can fluctuate. So how do you find the right cost without sacrificing your coverage? After all, your hobby farm isn't just your side hustle, it's also your home. An independent insurance agent can help.
Your independent insurance agent is one of the greatest assets you can have in your corner. They can help shop multiple hobby farm insurance carriers to find the perfect coverage options for you. They'll walk you through all the ins and outs of the quotes and help you understand how your costs are factored, and how to get the best price for you and your farm. But first, here's a little background to help you understand the costs of your insurance policy.
The Cost of Hobby Farm Insurance Coverage
No two hobby farms are alike, so when it comes to estimating the cost of hobby farm insurance, there's really no way to give you an accurate figure. Every hobby farm will have different needs, and those needs determine the amount of coverage your farm should have in place. However, there are some risk factors that could cause your premiums to up or down depending on what your farm's specifics are.
Hobby farm premium determining risk factors: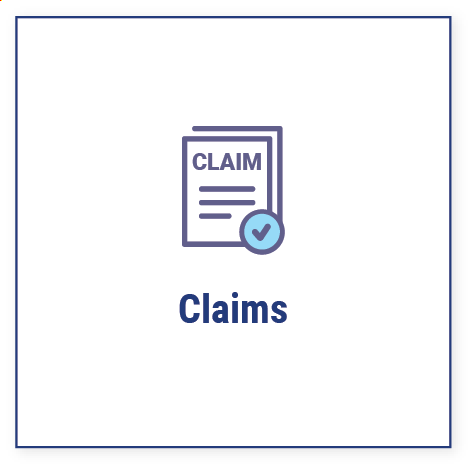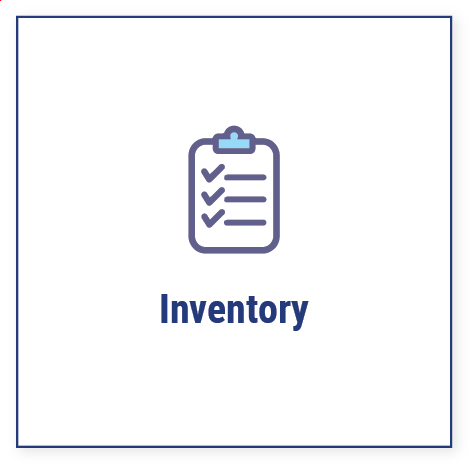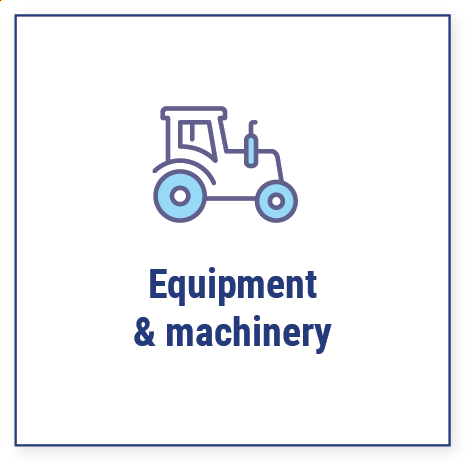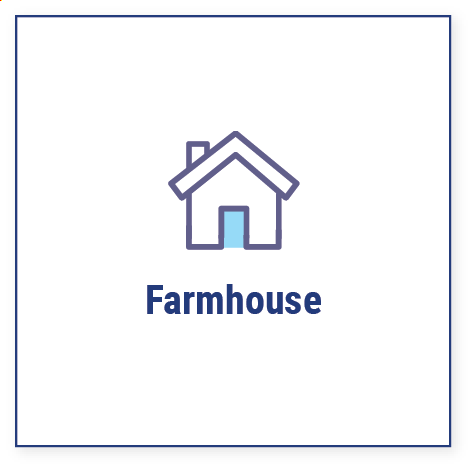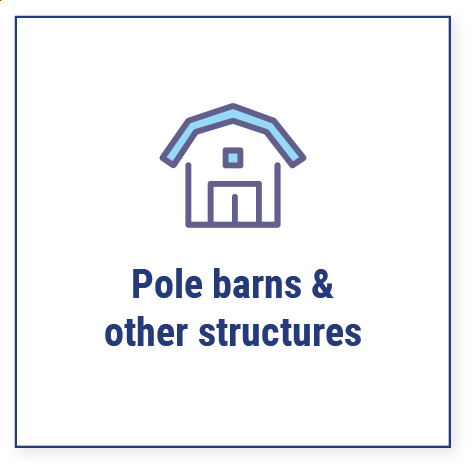 Claims: Have you had prior farm claims? If so, your hobby farm policy will most likely put a surcharge on your hobby farm insurance to account for the loss for up to five years.
Inventory: What does your hobby farm have in stock? How many seeds, crops, livestock, herds, poultry, and so on do you have that would need to be replaced if a major loss occurred? The more you have, the more the premium.
Equipment and machinery: What pieces of equipment and machinery does your hobby farm have and what are they worth? The more money they cost, the higher they are to insure.
Farmhouse: What does your farmhouse look like? Is it old or new, big or small? Is it updated with the finest furnishings, or does it have a lackluster appeal? The fancier your farmhouse is, the more it may cost to replace.
Pole barns and other structures: What is your barn situation? How big is your barn? How many barns do you have? What are they made of?
All of these items will determine your pricing and are handy to know off the bat so you can get an accurate quote from your independent insurance agent.
Save On Farm Insurance
Our independent agents shop around to find you the best coverage.
What Does Hobby Farm Insurance Cover?
There are different types of insurance for everything you own, run, and drive — hobby farm insurance is no different. And the coverages you need all depend on the size and scope of your hobby farm.
Common Included Hobby Farm Coverages: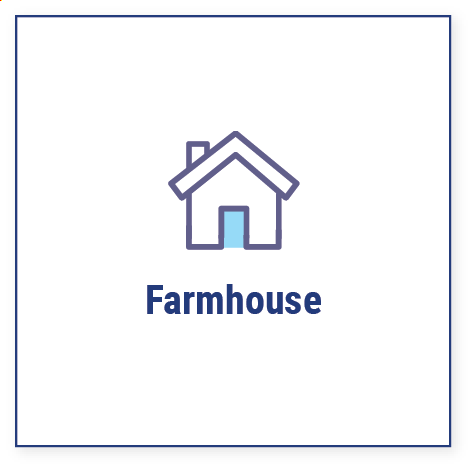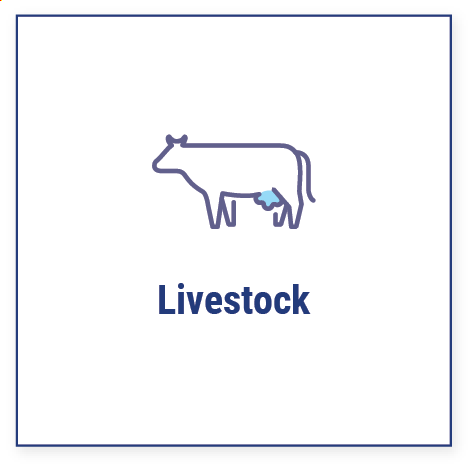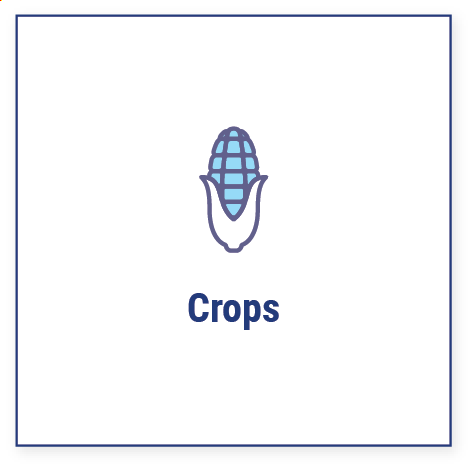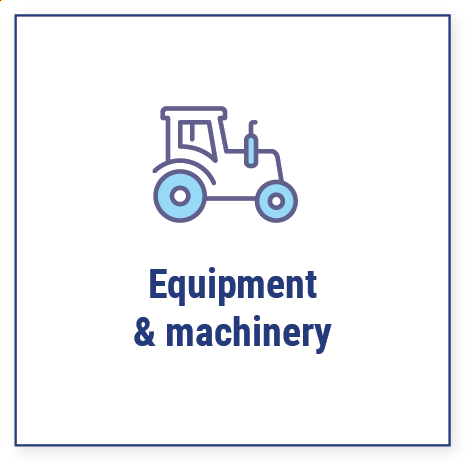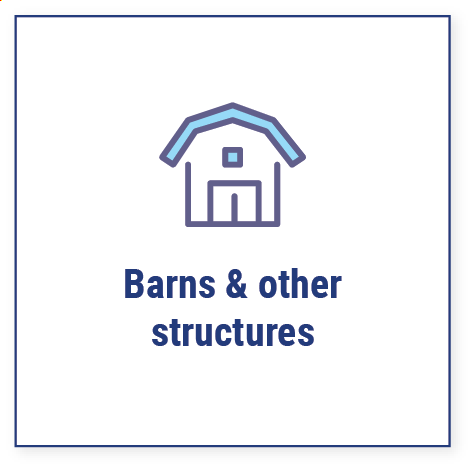 Farmhouse: Your hobby farm policy is a two in one. It covers both your personal items like your farmhouse, and your side business items like your tractor or livestock.
Livestock: Your livestock would have coverage for injury or death, if, for example, your goats got attacked by a coyote or got caught in a barbed wire fence.
Crops: Your crops have coverage against bad weather that may wipe them out. Some may even have coverage for pests.
Equipment and machinery: You'll need coverage for all your tractors and farm equipment in order to do the heavy lifting, so be sure you include them on your policy.
Barns and other structures: Most farms have barns or other structures to store equipment and livestock. This is something that is typically included with your policy.
Extra Hobby Farm Coverages Worth Considering:
Some extra coverages that could be purchased will depend entirely on your hobby farm's specifics and needs. To give some examples, see below.
Windmill coverage: There is coverage for these giant energy propellers, but would only apply if you have a windmill on your property.
Silo coverage: Some hobby farmers have them for storing crops like wheat and barley, but you need to have a silo to have the coverage. Since you have a hobby farm, you could have a silo as a decor piece, and you may want some coverage for it.
Bee coverage: Not protection from bee stings, it's protection for your bees. If you operate a honey-producing, beekeeping hobby farm, coverage for those little guys and the sweet honey they produce is a must.
And on the side hustle side:
Loss of business income coverage: This protects you if there's some sort of business interruption, replacing lost income and providing operating expenses to keep you grinding away.
Commercial vehicle coverage: This protects the big rigs, transport trucks, and trailers that you have to run your side hustle, though being a hobby farmer you might not have many.
Commercial umbrella coverage: This extends the coverage limits of liability claims beyond your standard hobby farm policy's limits. If you have a lot of visitors on your farm, or your products end up at a farmers market, it's a good idea to increase your liability coverage with an umbrella policy.
Important Hobby Farm Insurance Premium Discounts
Getting a discount on your hobby farm insurance all depends on a number of things, but especially on the carrier you choose. Some of the common discounts that may apply include:
Multi-policy discount: This is for those hobby farmers who couple multiple lines of insurance with the same carrier, giving them a discount for doing business all in one place.
Government subsidies: There are some federal subsidies for Multiple Peril Crop Insurance. Since some of these programs are federally regulated, they chip in a portion.
Safety measures: You'll get brownie points for taking a risk assessment on your farm and making sure you are being cautious in preventative measures to avoid claims. It's all about being proactive.
Claim free and longevity: The longer you go without filing a claim on your farm insurance, the better the rates will become. It is also true that the longer you are with any one carrier, the more discounts they allot you over time for loyalty.
As always, have a chat with your independent insurance agent on coverages and how some of these discounts may apply. Your insurance company could have other offerings that you are unaware of as well.
The Benefits of an Independent Insurance Agent
Independent insurance agents have access to multiple insurance companies, ultimately finding you the best coverage, accessibility, and competitive pricing while working for you. And as your hobby farm grows and your needs change, they'll be there to help you adjust your coverage, up or down, to make sure you're properly protected without overpaying. Find a TrustedChoice.com independent insurance agent in your community here.
TrustedChoice.com Article | Reviewed by Candace Jenkins
©2023, Consumer Agent Portal, LLC. All rights reserved.