Best Car Insurance for Young Adults
Find the most cost-effective car insurance rates based on your age and driving needs

Young adulthood brings a world of magnificent changes – and some mundane ones, too. This phase of life is when young people get their own auto insurance policies. And other major milestones, like moving into your own place, living with your significant other, or getting married can affect your coverage options and rates.
The high car insurance rates from your teen years may not start dropping significantly until you reach your mid-20s. However, purchasing your own policy can come with benefits, such as access to more discounts.
Most states require liability coverage by law (although more robust coverage is strongly recommended). It's important to shop around to find a policy that fits your budget, needs, and where you're currently at in life. Using a car insurance calculator can be a good springboard, as can chatting with an independent agent to find a policy that works for you.
Whether you value low rates or digital tools, here are some of the best car insurance options for young adults, broken out by category.
The 6 Best Car Insurance Companies for Young Adults in 2023
Best Car Insurance for Young Adults for Low Rates: USAA
When it comes to reliably low base rates for young adults, USAA is second-to-none. With over a century of experience and an "A++" rating from AM Best, USAA has plenty to offer. Its mobile app and website simplify coverage management and claims filing experiences.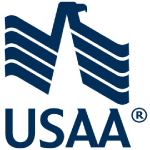 USAA earned the top spot for low rates in a survey conducted by The Zebra, and it offers ample discounts, including new vehicle, multi-car, annual mileage, and vehicle storage. If your parents previously had a USAA policy, you might even be eligible for a family discount.
Pros:
Cons:

| | |
| --- | --- |
| | Highly experienced |

| | |
| --- | --- |
| | Not Better Business Bureau (BBB) accredited |

| | |
| --- | --- |
| | Affordable premiums and many discounts |

| | |
| --- | --- |
| | Over 1,300 complaints through the BBB over the last year |

| | |
| --- | --- |
| | "A++" AM Best rating |

| | |
| --- | --- |
| | Negative customer feedback |
Best Car Insurance for Young Adults for Discounts: Allstate
Allstate was founded in 1931 and is one of the most recognizable insurance brands on the market. It boasts an "A+" rating from both AM Best and the BBB (although it's not accredited with the latter).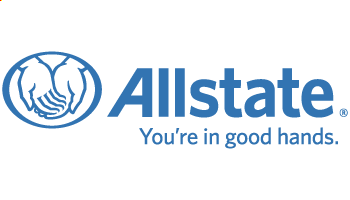 Allstate originally sold car insurance exclusively, so they're experts. They offer numerous discounts for young drivers, including:
Up to 25% bundling discount
A 10% discount if you purchase a policy seven days before it takes effect
A 10% welcome and loyalty discount
A 5% autopay discount
You may also earn a safe driving bonus for every six months without an accident. Allstate's diminishing deductible program also rewards accident-free driving, with the potential to get up to $500 off over time.
Pros:
Cons:

| | |
| --- | --- |
| | Significant discounts available |

| | |
| --- | --- |
| | Not BBB accredited |

| | |
| --- | --- |
| | Superior ratings from AM Best and the BBB |

| | |
| --- | --- |
| | Over 1,400 complaints through the BBB over the past year |

| | |
| --- | --- |
| | Stable, well-established, large provider with agents nationwide |

| | |
| --- | --- |
| | May have higher premiums |
Best Car Insurance for Young Adults for Low-Mileage Drivers: Nationwide
If you aren't a frequent long-distance driver, Nationwide could have the perfect solution for you. Since 1926, Nationwide has provided comprehensive coverage options, and it's been BBB accredited since 1955. The company has strong financial ratings across the board, including from AM Best.

Nationwide's SmartMiles program bases your premium on how many miles you drive. The less you drive, the less you pay. Nationwide also offers savings for good grades and safe driving through discounts and its SmartRide program, which offers up to 40% off for accident-free drivers.
Pros:
Cons:

| | |
| --- | --- |
| | Mileage-based rates available |

| | |
| --- | --- |
| | Doesn't serve all 50 states |

| | |
| --- | --- |
| | Fewer than 100 BBB complaints over past year |

| | |
| --- | --- |
| | No official claims response time guarantee |

| | |
| --- | --- |
| | Good student discount available up to age 24 |
Best Car Insurance for Young Adults for Digital Tools: Progressive Insurance
Progressive Insurance is another long-standing, reputable carrier, with over 80 years of experience and an "A+" rating from AM Best. The company originally had a focus on auto insurance, and that legacy is reflected in features like Progressive's Name Your Price® tool and guarantee-backed repairs from in-network shops.

With a robust website, powerful mobile app, and the Snapshot program, Progressive provides a complete digital experience. The app allows you to file and track claims, request changes, pay your bill, and more. In addition, the Progressive website includes useful calculators and detailed insurance information.
Pros:
Cons:

| | |
| --- | --- |
| | Almost fully digital experience from start to finish |

| | |
| --- | --- |
| | Only available in 40 states |

| | |
| --- | --- |
| | Plenty of discounts to offset higher premiums |

| | |
| --- | --- |
| | Poor BBB rating |

| | |
| --- | --- |
| | Ranked third in customer satisfaction for digital experiences from J.D. Power |

| | |
| --- | --- |
| | Lower-than-average customer satisfaction rating from J.D. Power |
Best Car Insurance for Young Adults for Local Agencies: Safeco
Backed by a century of experience and an excellent rating from AM Best, Safeco has an expansive network of local agents and a solid standing with the BBB. Owned by Liberty Mutual, Safeco offers customizable options, affordable rates, an online customer portal, and 24/7 claims reporting.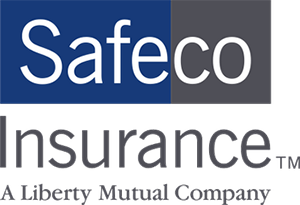 If you value local agents, Safeco is the place to go. The company works exclusively with independent insurance agents, including 17,144 Trusted Choice agents, to help guarantee a knowledgeable experience custom-tailored to your needs – particularly those unique to your geographic area.
Pros:
Cons:

| | |
| --- | --- |
| | Works solely with independent agents |

| | |
| --- | --- |
| | Poor customer reviews |

| | |
| --- | --- |
| | Fewer than 1,000 complaints through BBB over past year |

| | |
| --- | --- |
| | Missing information on website (reviews, customer service hours, claims process, etc.) |

| | |
| --- | --- |
| | Serves almost all states |

| | |
| --- | --- |
| | Not available in Hawaii and parts of New England |
Best Car Insurance for Young Adults for Accident Forgiveness: Liberty Mutual
With Liberty Mutual, you only pay for the coverage you need. And for teens and young adult drivers just starting out, every penny counts. This insurance provider offers more than 110 years of experience, 24/7 claims reporting, and strong ratings from AM Best and BBB. Discounts are also available for going paperless, paying online, successfully completing their RightTrack driver safety program, and more.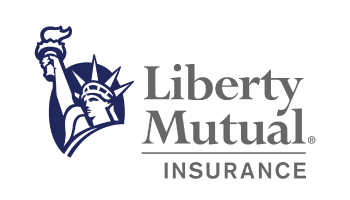 Young adults can be high-risk drivers. With its accident forgiveness program, Liberty Mutual keeps your premium the same after an accident. To qualify, drivers under age 25 must have five consecutive years of incident-free driving to have their first accident forgiven.
Pros:
Cons:

| | |
| --- | --- |
| | Customizable coverage and discounts |

| | |
| --- | --- |
| | Stringent accident forgiveness requirements |

| | |
| --- | --- |
| | Drivers under 25 may be eligible for accident forgiveness |

| | |
| --- | --- |
| | Only covers first accident |

| | |
| --- | --- |
| | Highly experienced, well-rated national insurer |

| | |
| --- | --- |
| | Below average customer satisfaction ratings for digital experiences from J.D. Power |
What Factors Influence Car Insurance Rates for Young Adults?
Several factors can influence young adults' car insurance rates, including:
Age: Drivers younger than 25 typically have higher premiums.
Vehicle: Valuable or unsafe cars are usually more to insure.
Credit: Good credit may lead to more affordable coverage.
Gender: Females are statistically lower risk customers than males, so they may pay less.
Location: High crime and traffic rates often mean more claims, so urban drivers might pay more.
Mileage: More driving means more chance of accidents and, thus, higher rates.
Desired coverage: The more coverage you need, the higher your premiums will be.
Average Cost of Car Insurance for Young Adults
Age, gender, and location significantly influence insurance rates. Younger drivers may be less experienced or more likely to engage in risky behavior. Males, statistically, have more numerous and serious accidents than females. City dwellers have a higher risk for theft, vandalism, and accident claims.
Because of these variables, the best car insurance for young female drivers may differ from the best car insurance for young male drivers.
Life Events That Affect Car Insurance Rates for Young Adults
Major life changes can also influence your premiums. Your insurance costs reflect aspects like your financial stability, who's driving your car, and your overall risk level.
The following events could affect your costs:
Getting married: Married people are generally seen as lower risk, and couples typically move their vehicles to one policy for simplicity. Both may help reduce your premiums.
Moving in with roommates: Roommates may borrow your car occasionally. Because of this, insurers will typically ask for your roommates to be listed on the policy, resulting in a cost increase, or excluded from it. Your insurance provider may require proof that your roommate has their own insurance.
Buying your first home: Homeowners are generally seen as financially responsible, which translates to lower premiums. If you bundle your home and car insurance, you may also get a discount.
Car Insurance Discounts for Young Adults
As you age, you may become ineligible for your parents' policy or for discounts, such as, if you are a student driver. However, you may become eligible for other discounts, including:
Multi-car: Insuring more than one vehicle may get you a discount.
Multi-policy: Bundling insurance policies through one provider typically earns discounts.
Alumni association: Recent college graduates could get discounts.
Good student: Many insurers offer discounts for college students with good grades.
Usage-based: Low annual mileage rates could earn you savings.
You may also score discounts for enrolling in autopay, paperless billing, or programs that monitor your safe driving habits.
FAQs about Car Insurance for Young Adults
Variables like location, eligibility for discounts, and driving history will cause cost differences between individuals, even if their coverage is identical. However, USAA generally offers the most affordable premiums for young adults.
You should always have the minimum liability coverage required by your state. However, accidents are expensive. Young drivers' increased driving risks and probable inability to cover high out-of-pocket costs mean that they could benefit from more robust coverage with higher limits.
Once you turn 25, your perceived risk begins to decrease – and so may your premiums. However, changes like being taken off your parents' policy or aging out of good student discounts could mean increases in your rates.
Start by finding a provider that offers customizable coverage and discounts that you're eligible for. Maintaining a safe driving record, taking safe driving courses, and reducing the miles you drive could also help lower your rates.
If you still live with your parents, you may enjoy lower costs on their policy. However, if you move into your own place, it's best to get your own coverage.
Males may have higher premiums because they're statistically more likely to get into accidents. It's also more likely for those accidents to be serious and incur higher costs.
TrustedChoice.com Article | Reviewed by Jeffrey Green
©2023, Consumer Agent Portal, LLC. All rights reserved.
https://news.ambest.com/newscontent.aspx?refnum=153289
https://news.ambest.com/newscontent.aspx?refnum=243748
https://ratings.ambest.com/DisclosurePDF.aspx?AMBNum=2448
https://news.ambest.com/NewsContent.aspx?refnum=243235
https://www.bbb.org/us/il/northbrook/profile/insurance-companies/allstate-insurance-0654-12014144
https://www.bbb.org/us/oh/columbus/profile/insurance/nationwide-0302-2388
https://www.bbb.org/us/al/mobile/profile/insurance-companies/progressive-insurance-0463-211039796
https://www.bbb.org/us/in/indianapolis/profile/insurance-companies/safeco-insurance-company-0382-766
https://www.bbb.org/us/ma/boston/profile/insurance-companies/liberty-mutual-group-0021-89
https://www.nationwide.com/personal/about-us/company-ratings/
https://www.jdpower.com/business/press-releases/2022-us-insurance-digital-experience-study
https://www.jdpower.com/business/press-releases/2022-us-insurance-shopping-study
https://www.jdpower.com/business/press-releases/2022-us-insurance-digital-experience-study
https://www.thezebra.com/auto-insurance/driver/age/#twenties
https://www.iii.org/article/what-determines-price-my-auto-insurance-policy
https://www.iii.org/article/if-i-file-claim-will-my-premium-go
https://www.iii.org/article/what-auto-insurance
https://www.iii.org/article/background-on-teen-drivers
https://www.iii.org/fact-statistic/facts-statistics-teen-drivers