Full Coverage Car Insurance
Finding the Best Full Coverage Car Insurance
(Because you can never be overprotected)

The average person spends at least one hour a day behind the wheel of their car. While that may be only 1/24 of the day, it's still enough time for there to be more than two million injuries as a result of motor accidents every year.
When it comes to car insurance there are lots of options, and full coverage is one that's about as clear as mud. That's why our independent insurance agents can help you decide how much coverage you need and explain just how you can get full coverage if it's what you're looking for.
Number of minutes driven daily by US motorists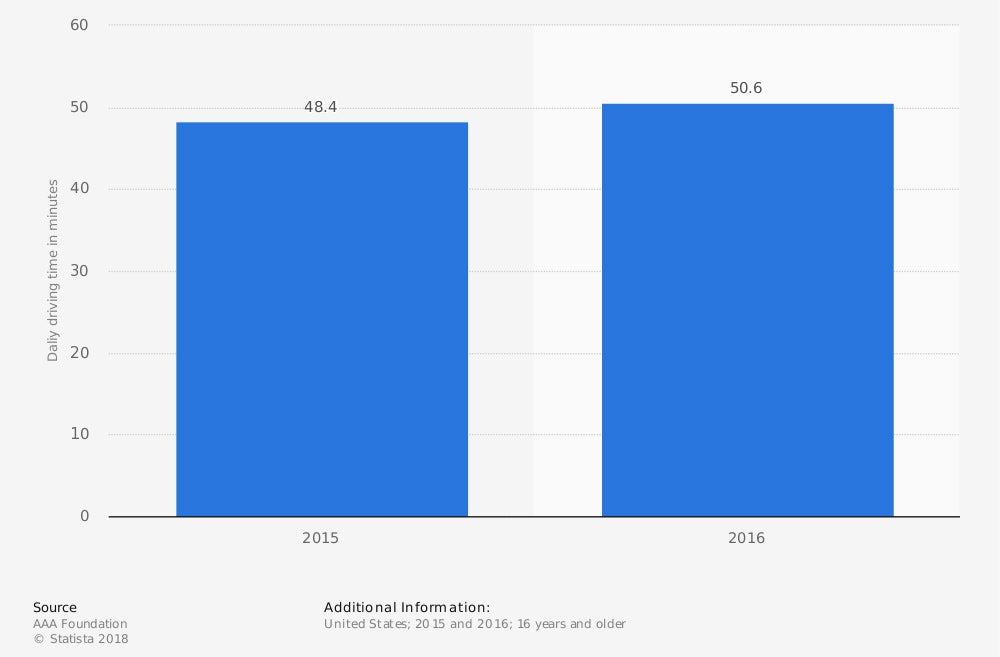 What Is Full Coverage Car Insurance?
That's the million-dollar question. Unfortunately, full coverage means different things to different people, especially insurance experts.
But at its core, full coverage means an insurance policy that includes all the possible car insurance coverage available. Essentially, the driver feels they are "fully covered" under any circumstance involving their vehicle.
But just so we're clear, to insurance agents, the term "full coverage" is really a myth.
You can never be fully covered against every scenario, but if you're not one for risks, you can purchase a comprehensive car insurance policy that includes every coverage option available and be considered fully covered.
What Does Full Coverage Car Insurance Cover?
Just like its name suggests, full coverage car insurance covers everything. Ultimately, your policy will be filled with every option you have when it comes to purchasing car insurance.
Liability: This is the legal minimum for coverage—the other types are recommended, but not required. It covers your medical expenses (up to a point). If you're at fault for an accident, it also covers the other driver's medical expenses and car repairs. It does not cover repairs to your car.
Collision: This covers repairs to your car in case of a collision with another vehicle or inanimate object, like a mailbox.
Comprehensive: This covers everything else that can happen to your car: fire, wild animal collisions, riots and even missiles. It's more accurately called "other than collision."
Uninsured/Underinsured motorist: This covers medical or repair expenses that are more expensive than what the other person's insurance covers. (For example, if they're driving uninsured—illegally—or if they carry only the cheapest coverage.)
Medical payments: This covers medical bills that go over what your liability insurance covers. If you don't have health insurance, this is especially important.
Personal injury protection: Covers medical expenses regardless of who's at fault in the accident.
Accident death benefit: A payment that is made if a person dies as the result of an auto accident.
Rental car: This covers rental car costs while your car is being repaired after an accident.
Road service/Roadside assistance: This covers emergency tows, battery jump starts and other roadside mishaps.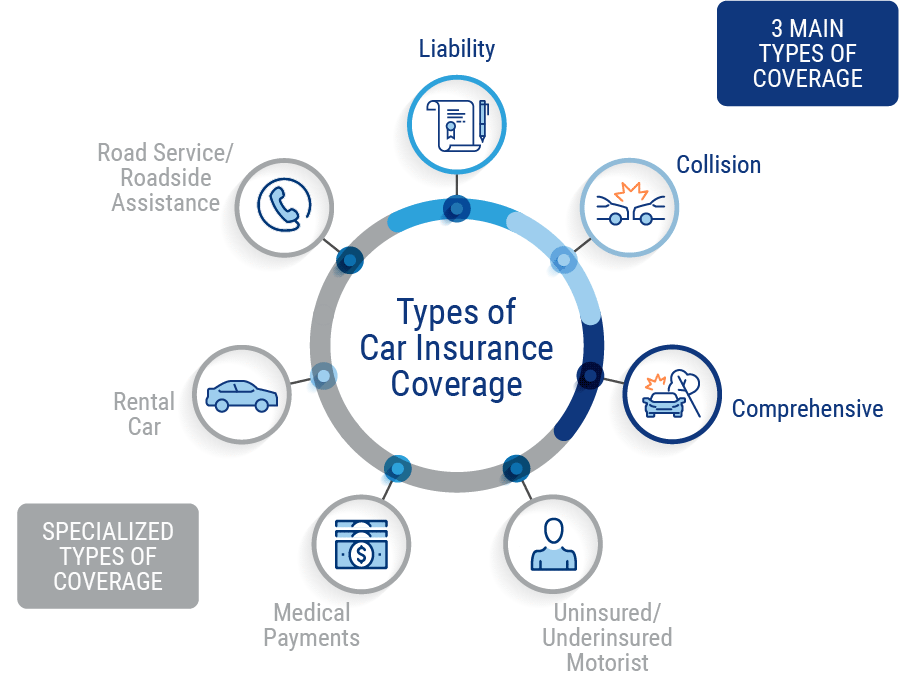 How Much Does Full Coverage Car Insurance Cost?
Since every insurance policy is different, there's no way to put an exact price on getting full coverage for your vehicle. As usual, the cost will depend on your age, the model and year of your vehicle and your driving history.
Fortunately, there are always ways to save on car insurance, and bundling is usually one of those ways. Since you'll be opting for the ultimate bundled insurance package, you're sure to save some money there and a few other ways.
Multi-policy: Discount for bundling multiple types of insurance with one provider, e.g., homeowners and car insurance
Multi-car: Discount for insuring multiple cars with one provider, e.g., your car, your spouse's car and your kid's car
Safety: Discount for your car's safety features—this is unrelated to your driving record
Accident-free: Discount if you've gone an exceptionally long time without an accident
Loyalty: Discount if you've been at your insurance company for a long time
Age: Discount if you're over a certain age, usually 55
Do I Need Full Coverage Car Insurance?
We all know that car insurance is a necessity, but just how much of it do you need? Full coverage car insurance is for those who like having extra protection.
As we mentioned earlier, you can't walk into an insurance office and say you want to purchase the "full coverage car insurance." It just doesn't work that way.
How to Find the Best Full Coverage Car Insurance
In order to fully understand what full coverage insurance is and whether it's best for you, you'll need to look for an expert. If the industry can't even decide what full coverage means, how are you supposed to know? The good news is our independent agents do know the difference and can help make sense of it all.
Working with one of our independent agents, you can discuss your concerns and car insurance needs and they can help build you an insurance policy that fully covers you in case of an accident.
Compare Full Coverage Car Insurance Quotes with an Independent Insurance Agent
We know you've got a lot on your plate, so why work harder than you have to? Our independent insurance agents are built for the hard stuff. They've helped thousands of drivers find car insurance and will happily help you, too.
Our agents aren't just there in the beginning either. If you find yourself in an accident, whether it's your fault or not, they're there to walk you through making a claim and will help you keep your engine running.
TrustedChoice.com Article | Reviewed by Paul Martin
©2021, Consumer Agent Portal, LLC. All rights reserved.