Chevy Aveo Insurance
(And how to get the lowest premiums.)

The Chevrolet Aveo was introduced by Chevy in 2004 as its economical subcompact car. The Aveo's low price point, easy access, and suitable trunk space make it an attractive option for consumers looking for an inexpensive purchase and low-cost car insurance. Fortunately, an independent insurance agent can help you with just that.
As the owner of a Chevrolet Aveo, you need to protect yourself and your vehicle against losses that can occur from any number of accidents. Affordable auto insurance is an important part of your protection.
What Kind of Insurance Do You Need for Your Chevrolet Aveo?
There are several types of coverage you will want to consider for your car. Some are state-mandated, while others are optional. Even if specific types of coverage aren't mandatory, it's a good idea to carry a sufficient level of insurance as a safeguard for any situation.
Most states mandate the following coverage:
Bodily injury liability: This covers damage resulting from injury or death caused by you or another driver using your car.
Property damage liability: This provides reimbursement for damage to another person's vehicle or property caused by you or another driver using your car.
Many states require this coverage:
Medical payments/Personal injury protection: This reimburses you and your passengers for medical expenses and lost wages resulting from injuries sustained in an accident.
Uninsured motorist coverage: Unfortunately, many drivers out there don't carry the right coverage, which could really be disastrous for you in an accident. Uninsured and underinsured motorist coverage protects you when another driver causes an accident but fails to carry adequate coverage.
Optional coverage:
Collision insurance: This provides reimbursement for vehicle damage caused by a collision with another vehicle or object when you are at fault.
Comprehensive insurance: This covers theft, natural disasters, storms, and other mishaps, which are all possibilities. This coverage protects you against these types of losses.
Glass coverage: Getting a large crack or chip in your windshield is always a bummer. Glass coverage typically has very low premiums and often you can find a no-deductible option.
Gap insurance: If you owe more on your vehicle than it's worth, getting gap coverage is a smart idea. This pays you the difference between what the car is worth and what you owe in the case of a total loss.
What Affects the Cost of Insurance for Your Chevrolet Aveo?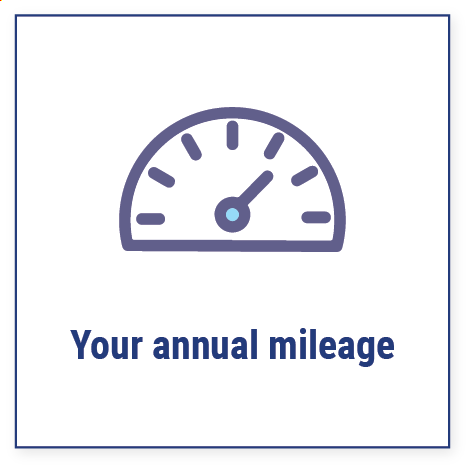 The more miles you drive, the greater chance you have of an auto claim. Insurers take into consideration your annual mileage when determining the cost of your premiums.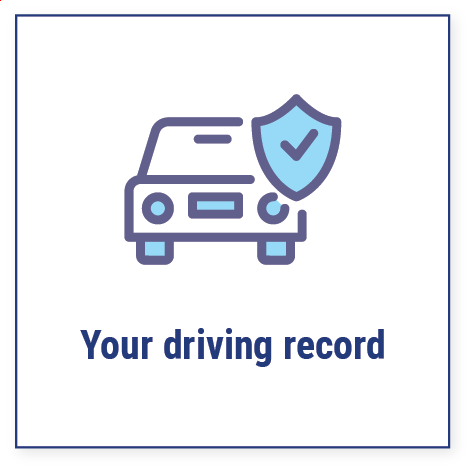 If you have accidents or traffic violations on your record, your premiums will be higher than average until they fall off.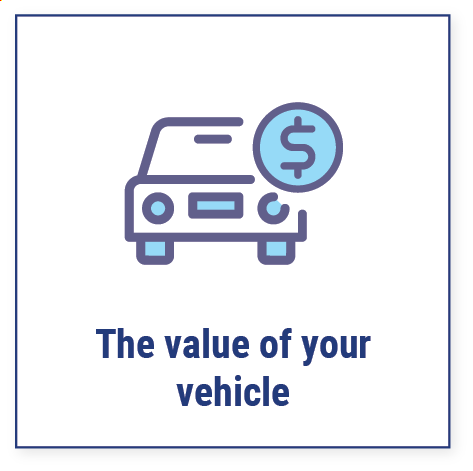 The value of your Chevrolet Aveo will influence the cost of your auto insurance policy. A lower-priced vehicle is cheaper to replace and repair than a higher-priced vehicle.
Average Cost of a Chevrolet Aveo
| | |
| --- | --- |
| Average cost of a Chevrolet Aveo | |
| 2004 | $2,675 |
| 2005 | $2,675 - $2,725 |
| 2006 | $2,675 - $2,825 |
| 2007 | $2,700 - $2,925 |
| 2008 | $2,800 - $3,075 |
| 2009 | $2,875 - $3,575 |
| 2010 | $3,000 - $3,700 |
| 2011 | $3,350 - $3,975 |
The Safety of Your Chevrolet Aveo
Insurers evaluate the safety ratings of your vehicle when determining the price of your insurance premiums. After all, safer vehicles mean fewer filed claims. The Insurance Institute for Highway Safety rated the Aveo overall anywhere from marginal to average in four crash categories.
Save on Car Insurance
Our independent agents shop around to find you the best coverage.
How Location Affects Your Chevrolet Aveo
You may not know this, but where you live affects your insurance rates. Living in a bigger city means a higher chance of incidents like theft and accidents. Living in a rural area decreases those risks.
Additional factors:
Safety features like anti-theft devices
Age
Gender
Deductible
Credit
Average Cost to Insure a Chevrolet Aveo
The total cost of your car insurance premiums can vary depending on whether you opt for just liability vs. full coverage. Teens and high-risk drivers can also expect to pay up to several thousand more per year.
With all these considerations, the average annual cost to insure a Chevrolet Aveo is around $1,192 for full coverage.
| | |
| --- | --- |
| Top 5 most expensive states for Chevrolet Aveo insurance: | |
| Michigan | $2,070 |
| Louisiana | $1,764 |
| Kentucky | $1,626 |
| Rhode Island | $1,592 |
| Florida | $1,490 |
| | |
| --- | --- |
| Top 5 most affordable states for Chevrolet Aveo insurance: | |
| North Carolina | $686 |
| Virginia | $714 |
| Maine | $736 |
| Iowa | $802 |
| Idaho | $808 |
Top Companies that Insure the Chevrolet Aveo
Not all insurance companies are alike. You want a company that's reliable, responsive, and trustworthy. The U.S. Independent Insurance Agent Satisfaction Study by J.D. Power gave the following companies high marks:
Get a Chevrolet Aveo Car Insurance Quote
Reach out to an independent agent today to get a quote for insurance on your Chevrolet Aveo. An independent insurance agent has the ability to shop dozens of insurance companies, ultimately providing you with the most affordable and comprehensive auto insurance.
©2023, Consumer Agent Portal, LLC. All rights reserved.
IIHS, Consumer Reports, Quote Inspector, iii.org, JD Power