BMW Insurance
(Get started today.)
Your car is one of the biggest purchases you'll make in your lifetime. Even if you lease, you'll have to provide several thousand dollars up front. For many drivers, their BMW is an important form of self-expression. BMW drivers enjoy luxury and performance, and are often loyal to the brand. Whether you have a classic BMW or a brand-new version right off the showroom floor, understanding your auto insurance options and getting the best possible rate will help you protect your investment.
To use a tool that will find you the best insurance solution in your area, click here find-an-agent tool to get matched with a local independent insurance agent who will help you get the right auto insurance coverage at the best value for your BMW.
What Kind of Insurance Do You Need For Your BMW?
The insurance coverage you choose for your BMW depends on your driving habits, the laws in the state where you live, and your car's value. If your BMW is paid off, you can choose liability insurance or get full coverage. If you have a loan or lease, you'll have to follow the lender's guidelines when it comes to auto insurance coverage minimums.
Bodily injury liability
If an accident causes bodily injury to someone else, including pedestrians, passengers, and other drivers, bodily injury liability insurance will pay for lost wages and medical expenses for covered accidents.
Every state except Florida and New Hampshire requires drivers to carry bodily injury liability insurance.
Property damage liability
If an accident causes damage to someone else's property, a property damage liability insurance policy will help pay to repair or replace the vehicle, building, or structure. It's important to note that property damage liability won't pay for repairs to your vehicle.
Medical payments, or personal injury protection
If you or your passengers are injured in an accident, personal injury protection (PIP) coverage may cover medical expenses. You can buy PIP coverage only in "no-fault" states. If you live in a state where PIP coverage isn't available, you can choose medical payments coverage. Some states require PIP coverage, and in others it's optional. Medical payments coverage is optional in every state.
Uninsured motorist coverage
If you are in an accident with an uninsured driver, Uninsured and underinsured motorist coverage will help pay for your car repairs or medical bills. Without this coverage, you may have to pay for these expenses on your own.
Uninsured motorist coverage is required in some states and optional in others. Talk with your agent about the pros and cons of this coverage. In general, it's an inexpensive way to add an extra layer of protection to your auto insurance policy.
You may benefit from underinsured coverage, as an alternative to uninsured motorist coverage. Talk with your agent to understand the pros and cons of each as they relate to protecting your BMW.
Optional Coverage:
Collision insurance: This is optional for many drivers, but if you have an outstanding loan or lease on your BMW, you may be required to carry a certain amount of this coverage to protect the value of your car. With collision coverage, the insurance company pays for replacement or repair of your vehicle if you get into an accident. It doesn't cover hail damage or theft, though. It also won't cover damage done to someone else's vehicle or medical bills.
Comprehensive coverage: Also called "other than collision" insurance, this pays for repairs or replacement if your car is damaged by events outside your control. If a tornado flips your car upside down or you hit a deer, this optional coverage will pay for the damage minus your deductible.
Glass coverage: Replacing a windshield can cost hundreds of dollars. Rock chips and shattered glass require immediate attention, and glass coverage can help pay to fix or repair the damage. You may be able to add this policy to your comprehensive coverage for just a few dollars per month. Depending on your state, you may also be able to get a policy that would cover damage to any glass on your BMW, no matter how it happened. If glass coverage is important to you, talk with your agent about your options and under what circumstances you may or may not have to pay your deductible to get your BMW's glass replaced.
Gap insurance: If you owe more than your BMW's value and it's totaled in an accident or stolen, you may have to pay the difference between the car's value and your outstanding loan or lease amount out of pocket. Gap insurance helps pay off your car, so you don't have to come up with the money on your own.
Save on Car Insurance
Our independent agents shop around to find you the best coverage.
What Affects the Cost of Insurance for Your BMW?
A lot goes into figuring out insurance rates. Your age, driving record, location, and your car's safety features and ratings are important criteria that help insurance companies figure out how much to charge you for an auto insurance policy.
Of course, drivers with fewer violations and accidents on their records enjoy lower insurance rates. A BMW driver in their mid-30s with two violations and one at-fault accident pays an average of $4,000 per year to insure their BMW. Without those negative reports on their driving record, their rate would drop to less than $2,000 per year.
The Safety of Your BMW
It makes sense that safer vehicles cost less to insure. Most new vehicles have advanced safety features that help drivers avoid accidents, like front crash prevention, adaptive high-power headlights, rear view cameras, and stability control. BMWs have standard and optional hill start assist, road sign recognition, emergency brake assist, distance control, lane-change warning, parking assist, and steering assist. These features help keep drivers alert, warn of approaching danger, and reduce the frequency and severity of accidents.
You can learn about your BMW's safety rating by researching the National Highway Traffic Safety Administration (NHTSA) to learn how your vehicle did in crash tests. The NHTSA uses a five-star rating method to help you quickly understand how your BMW stacks up against other vehicles where safety is concerned.
There are 45 vehicles that are part of the 2020 BMW lineup. The NHTSA hasn't rated all of them yet, but these models stand out with five-star overall ratings: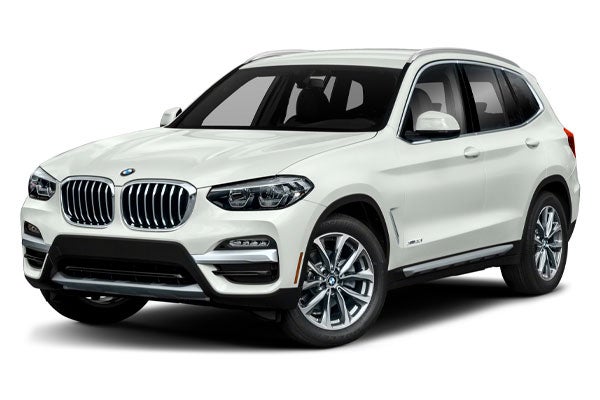 2020 BMW X3 SUV RWD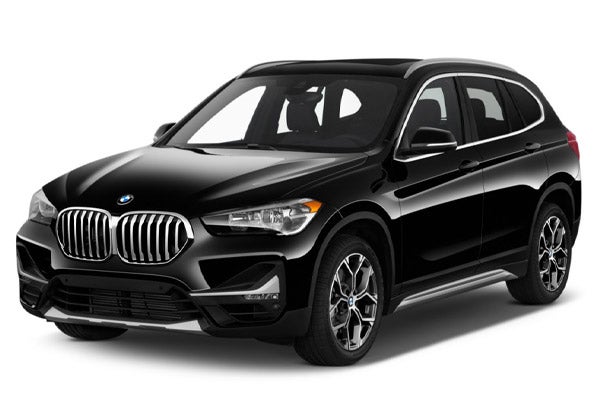 2020 BMW X1 SUV AWD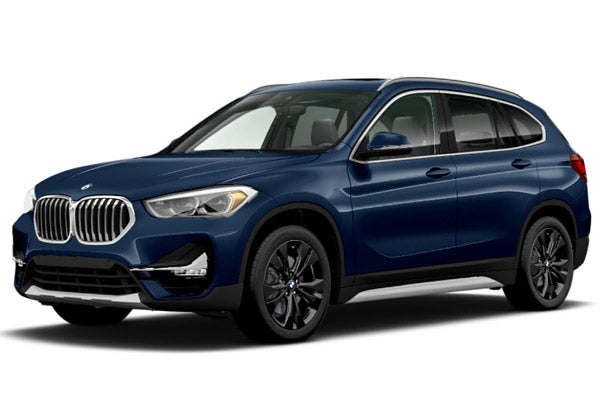 2020 BMW X1 SUV FWD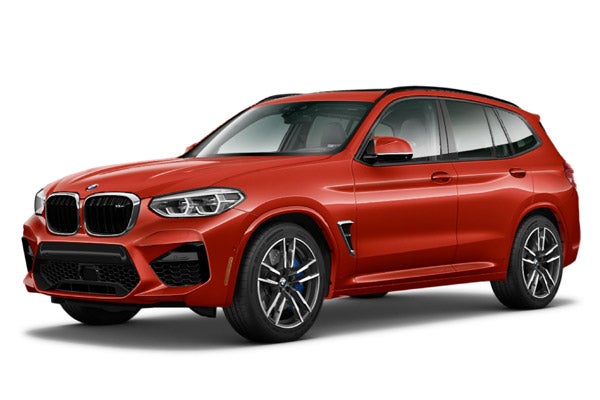 2020 BMW X3 SUV AWD
Another option for learning about BMW safety ratings is the Insurance Institute for Highway Safety (IIHS). Their comprehensive vehicle reports cover crashworthiness, crash avoidance and mitigation, child seat anchors, and other available safety features. They gave the 2020 BMW 3 series their 2020 Top Safety Pick designation.
How location affects your BMW car insurance premiums
Where you live has a great deal to do with your auto insurance rates. Louisiana is the most expensive state for car insurance, where residents pay an average of $1,443.72 per year. Vermont is the least expensive state, where residents pay an average of just $762.59 per year.
To insure a BMW, you may pay higher-than-average rates because of the model's status as a luxury vehicle. A 40-year-old driver with a clean record should expect to pay $2,712 per year to insure their BMW. The same driver living in Vermont would pay about $1,254 per year.
Least expensive states for BMW insurance:
Iowa
Maine
Idaho
A 40-year-old BMW driver with a good record living in any of these states pays an average of $1,210 per year.
Most expensive states for BMW insurance:
Montana
Louisiana
Michigan
A 40-year-old BMW driver with a good record living in any of these states pays an average of $2,630 per year.
Average cost of BMW insurance by model
Not all BMWs have the same car insurance rates. Here's an example of how average rates vary by model.
| | |
| --- | --- |
| Model | Rate |
| BMW M3 | $1,818 |
| BMW M5 | $2,044 |
| BMW M6 | $2,354 |
| BMW X3 | $1,562 |
| BMW X5 | $1,724 |
| BMW X6 | $1,876 |
| BMW Z4 | $1,530 |
Top Auto Insurance Carriers for BMW
When choosing insurance coverage, pay attention to the insurance company's reputation. It's crucial to choose a company that responds to inquiries and pays claims in a timely manner. Unfortunately, not every insurance company has a track record of taking good care of their customers. Your independent insurance agent can recommend insurance companies that they trust to meet their clients' needs.
Here are four insurance companies that earned high marks in the U.S. Independent Insurance Agent Satisfaction Study by J.D. Power:
Get a BMW Car Insurance Quote
Contact an independent insurance agent to get a quote for insurance on your BMW. These insurance agents can get quotes from multiple insurance companies so you'll get the best possible rates. They'll also walk you through your options and talk with you about how to choose an insurance company that will best meet your needs.
TrustedChoice.com Article | Reviewed by Greg Safford
©2023, Consumer Agent Portal, LLC. All rights reserved.
https://www.quoteinspector.com/insurance/vehicles/bmw/
https://www.nhtsa.gov/ratings?cmpid=TSGSNF0117&gclid=Cj0KCQjwka_1BRCPARIsAMlUmEovDqC9jJcC36fENG0n_pDwn4QGMHCWlwJaTUhXys06XlfASp-Fl4IaArCqEALw_wcB&gclsrc=aw.ds
https://www.iihs.org/ratings/vehicle/bmw/3-series-4-door-sedan/2020
https://www.iii.org/fact-statistic/facts-statistics-auto-insurance
Top 10 Most Expensive And Least Expensive States For Automobile Insurance, 2017 (1)
Source: © 2020 National Association of Insurance Commissioners (NAIC).
https://www.prnewswire.com/news-releases/insurers-come-up-short-for-independent-agents-despite-critical-role-agents-play-in-driving-business-jd-power-finds-300787265.html