X1 Insurance
(And how to get the lowest premiums)

Whether you are shopping for a BMW X1 or wondering if you could get a better car insurance rate for the X1 you currently drive, it's important to understand what factors influence your premiums. The BMW X1 is a fun-to-drive crossover with an ideal combination of power and practicality. Car and Driver named it Best Subcompact Luxury SUV, and the title is well-earned.
When it comes to BMW X1 insurance, you need a company and insurance agent that can help you get the ideal combination of coverage and value. Not sure where to look?
TrustedChoice.com has a find-an-agent tool that can match you with a local independent insurance agent who will walk you through your options and help you find the best possible coverage for your BMW X1.
What Kind of Insurance Do You Need for Your BMW X1?
Bodily Injury Liability
With bodily injury liability, you'll get coverage for injuries sustained by someone else in an accident you caused.
Property Damage Liability
With property damage liability, you'll get coverage for damage you cause to someone else's property, including their home, or building, and their vehicle.
Most states impose minimum limits on liability insurance coverage, but it's smart to buy more than the bare minimum. You could be personally responsible for paying damages that exceed the limits of your liability insurance policy.
Medical Payments/Personal Injury Protection
If you are in an accident, medical payments and personal injury protection insurance may help cover the costs of recovering for you and your passengers. Costs associated with pain medication, ambulance bills, doctor visits, and even funeral expenses could be included in a medical payments or personal injury protection insurance claim.
Uninsured Motorist Coverage
You can't control whether the drivers around you have adequate insurance coverage. Even in states where it's illegal to drive without auto insurance, people still get in accidents without the proper amount of coverage. Uninsured and underinsured motorist coverage provides you with insurance coverage for medical payments for your vehicle's occupants, the driver, and any damage to your car.
Optional Coverage:
Collision
With collision coverage, your insurance company will pay to fix or replace your BMW X1 if you are in an accident with another car or if you hit an object. You are responsible for paying the deductible, and insurance handles the rest of the bill. In many cases, if a vehicle is more than ten years old, drivers choose not to carry collision coverage. Your agent can discuss the pros and cons of adding collision coverage to your BMW X1 insurance package.
Comprehensive
Any damage not handled by collision coverage falls on your comprehensive coverage insurance minus your deductible. If you hit an animal, your car is vandalized, or a falling object damages your X1, comprehensive coverage will pay to fix your vehicle up to its fair market value.
Glass Coverage
Replacing a windshield can be expensive, especially on a luxury crossover. Glass coverage provides you with insurance that covers that cost for just a few dollars each month. Talk with your agent about adding zero-deductible glass coverage to your BMW X1's policy.
Gap Insurance
Without gap coverage, you could be personally responsible for paying off your lease or loan if you are in an accident that renders your BMW a total loss. If the insurance company's settlement isn't enough to cover your outstanding lease or loan amount, gap insurance may cover the difference.
What Affects the Cost of Insurance for Your BMW X1?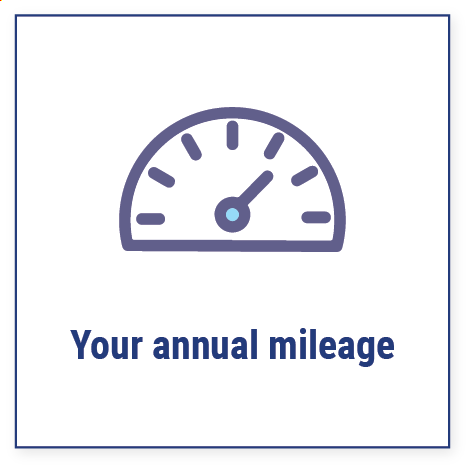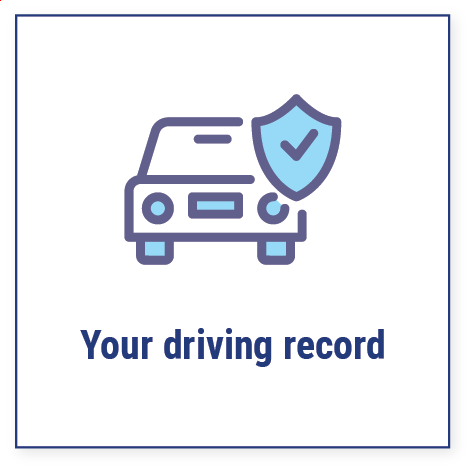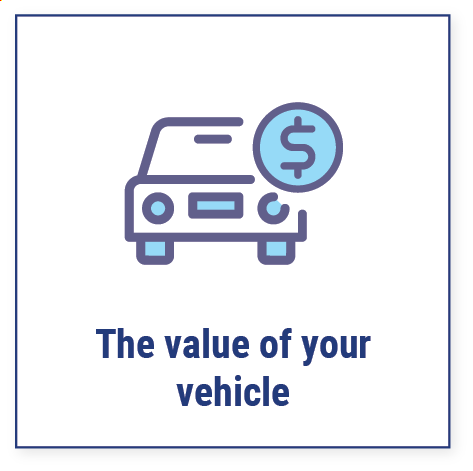 Annual mileage: Driving your BMW X1 more than 10,000 to 15,000 miles per year could mean you'll pay a slightly higher premium than drivers who put fewer miles on their car.
Your driving record: Drivers without at-fault accidents on their records could save as much as 40% on their BMW X1 insurance.
The value of your vehicle: 2020 BMW X1 prices start at about $36,000, which is well below the average price across all luxury crossovers of $44,912.
Save on Car Insurance
Our independent agents shop around to find you the best coverage.
Average BMW X1 Insurance Costs
Since there are so many factors that contribute to your BMW X1 insurance premium calculations, it's crucial to get a quote based on your age, driving record, and location. Although the average 40-year-old BMW X1 driver pays $1,724 per year, younger drivers and those with moving violations or at-fault accidents on their records should expect to pay a higher premium.
The Safety of your BMW X1
The National Highway Traffic Safety Administration (NHTSA) gave the 2020 BMW X1 an overall five-star safety rating. The Insurance Institute for Highway Safety (IIHS) gave it a "good" rating in nearly every crash-test category. The 2016 BMW X1 underwent a redesign, which helped improve the vehicle's overall crash test results.
How Location Affects Your BMW X1 Insurance
Living in a densely populated area of the country could mean you'll pay higher insurance rates. Extended commuting times and heavy traffic contribute to the likelihood that you'll be in an accident. With more drivers on the road, you are statistically more likely to file a claim than drivers who live in less populated areas.
Additional Factors That Affect Your BMW X1 Insurance Premiums
Safety features like anti-theft devices
Age
Gender
Deductible
Credit
Average Cost to Insure a BMW X1
| | |
| --- | --- |
| Average annual cost to insure a BMW X1 with full coverage: | $1,724 |
| Teens: | $6,110 |
| High-Risk drivers: | $3,712 |
| High Deductibles: | $1,452 |
| Low Deductibles: | $2,250 |
| | |
| --- | --- |
| Top three most expensive states for BMW X1 insurance: | |
| Missouri, New Hampshire, Vermont | $2,460 |
| | |
| --- | --- |
| Top three most affordable states for BMW X1 insurance: | |
| Michigan, New York, Louisiana | $1,320 |
Top Independent Insurance Carriers That Insure the BMW X1
According to a recent US Independent Insurance Agent Satisfaction Study by JD Power, the following companies provide excellent service to their insurance customers:
Get a BMW X1 Quote
Reach out to a TrustedChoice.com agent today to get a quote for insurance on your BMW X1. An independent insurance agent can shop dozens of insurance companies, so you'll get the most value with the right type of auto insurance.
TrustedChoice.com Article | Reviewed by Greg Safford
©2023, Consumer Agent Portal, LLC. All rights reserved.
IIHS, Consumer Reports, Quote Inspector, iii.org, JD Power, Car and Driver