Soul Insurance
(And how to get the lowest premiums)

The Kia Soul is an affordable and trendy hatchback with a spacious interior and advanced safety features. The low price doesn't translate to a cheap-feeling car, though. The quiet ride, fuel-efficiency, and fun characteristics make the Soul a winner among compact hatchbacks.
If you want the best possible combination of car insurance coverage for your Kia Soul, it's important to know your basic options and what factors could influence your rates. You also need an insurance agent who can answer your questions and help you get the coverage you need.
Not sure where to look?
TrustedChoice.com has a find-an-agent tool that can match you with a local independent insurance agent who will walk you through your options and help you find the best possible coverage for your Kia Soul.
What Kind of Insurance Do You Need for Your Kia Soul?
Bodily Injury Liability
You'll be covered for injuries sustained by other drivers and their passengers if you cause an accident. Bodily injury liability does not cover your injuries, however.
Property Damage Liability
With property damage liability, you are covered if you cause damage to someone else's home, building, or vehicle. In most states, you'll have to carry a minimum amount of this type of insurance.
Medical Payments/Personal Injury Protection
Medical payments and personal injury protection insurance covers medical bills that include doctor visits, ambulance costs, and other expenses associated with recovering from an accident.
Uninsured Motorist Coverage
With uninsured and underinsured motorist coverage, you'll have extra insurance to help pay costs associated with an accident if the at-fault driver isn't adequately insured. In some states, auto insurance is mandatory, but if you are in an accident with someone who doesn't carry insurance, you could still be stuck with medical and auto repair bills.
Optional Coverage:
Collision
If you are in an accident, collision coverage will replace or fix your Kia Soul. You'll have to pay the deductible before insurance coverage kicks in, though. Some drivers choose to skip collision coverage if their vehicle is more than ten years old. Your insurance company will only pay your repair bills up to the market value of your Kia. If those bills add up to more than the value of the car, they'll cut you a check. Your agent can help you decide whether collision coverage is worth the additional premium.
Comprehensive
Any damage to your Kia that comprehensive coverage doesn't cover falls on your comprehensive insurance if you have it. So if your car is vandalized or you hit a deer, you'll pay your deductible and the insurance company will handle the rest of the repair bill up to your car's value.
Glass Coverage
A broken windshield is an unwanted and often unexpected expense. Even in an affordable car like the Kia Soul, glass replacement costs hundreds of dollars. You can add glass coverage to your Kia Soul's insurance for just a few dollars each month.
Gap Insurance
If you are in an accident causing damage that exceeds your car's value, your insurance company will declare your car "totaled". They'll pay you a settlement to reimburse you for the Kia's value, but you may have to pay the difference to your lease company or bank if you owed more money on the car than it was worth. Gap coverage can help cover that cost, so you don't have to pay off your loan or lease with out-of-pocket funds.
What Affects the Cost of Insurance for Your Kia Soul?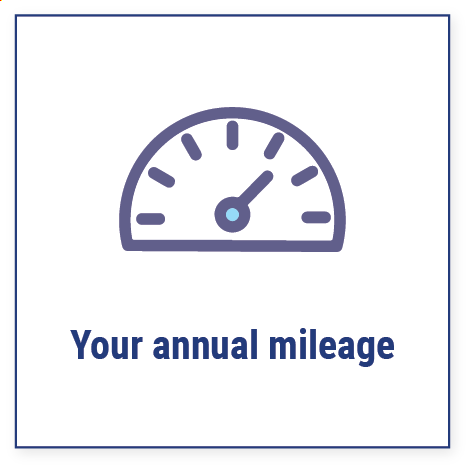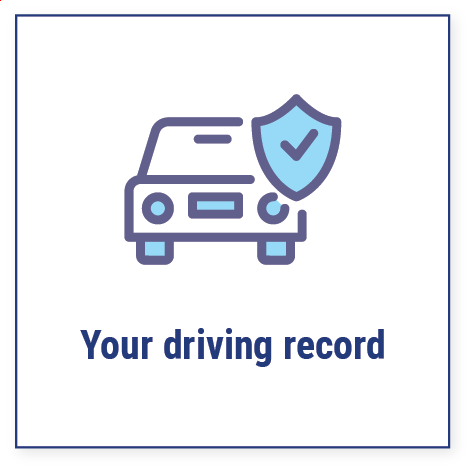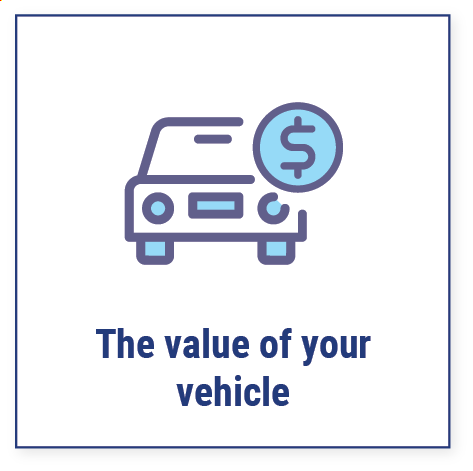 Annual mileage: If you drive your Kia Soul more than 10,000 to 15,000 miles each year, you may pay a slightly higher car insurance premium.
Your driving record: If you have a number of moving violations or an at-fault accident on your record, insurance companies may consider you a larger risk, resulting in a higher insurance bill.
The value of your vehicle: 2020 Kia Soul prices range from about $18,000 to $29,000, depending on which trim level you choose. This is a low price point among new cars, which will help keep your car insurance costs low.
Save on Car Insurance
Our independent agents shop around to find you the best coverage.
Average Kia Soul Insurance Costs
There are a number of factors that contribute to the price of insurance on a Kia Soul. Your agent can help you get a quote specific to your driving record, location, and age.
The average 40-year-old Kia Soul driver with a clean driving record pays $1,338 per year for full coverage. If you are a young driver or you have tickets or accidents on your driving record, your rate could be much higher.
The Safety of your Kia Soul
The National Highway Traffic Safety Administration (NHTSA) gave the 2020 Kia Soul an overall four-star safety rating. The Insurance Institute for Highway Safety (IIHS) gave it a "good" rating in nearly every crash-test category. Optional safety features include daytime running lights, blind spot detection, lane departure warning, and lane departure prevention. Your agent can help you understand how these safety features could help reduce your insurance rates.
How Location Affects Your Kia Soul Insurance
If you live where traffic is heavy, your insurance rates may be higher than if you live in a rural area. Long commute times and bumper-to-bumper highways increase your likelihood of being in an accident, which could be reflected in your insurance premiums.
Additional Factors that Affect Your Kia Soul Insurance Premiums
Safety features like anti-theft devices
Age
Gender
Deductible
Credit
Average Cost to Insure a Kia Soul
| | |
| --- | --- |
| Average annual cost to insure a Kia Soul with full coverage: | $1,338 |
| Teens: | $4,930 |
| High-Risk drivers: | $2,876 |
| High Deductibles: | $1,154 |
| Low Deductibles: | $1,692 |
| | |
| --- | --- |
| A 40-year-old driver with a good driving record could pay more or less for Kia Soul insurance, depending on where they live: | |
| Rural area: | $1,004 per year |
| Small city: | $1,405 per year |
| Large city: | $1,806 per year |
Top Independent Insurance Carriers That Insure the Kia Soul
According to a recent US Independent Insurance Agent Satisfaction Study by JD Power, the following companies provide excellent service to their insurance customers:
Get a Kia Soul Quote
Reach out to a TrustedChoice.com agent today to get a quote for insurance on your Kia Soul. An independent insurance agent can shop dozens of insurance companies so you'll get the most value with the right type of auto insurance.
TrustedChoice.com Article | Reviewed by Greg Safford
©2023, Consumer Agent Portal, LLC. All rights reserved.
IIHS, Consumer Reports, Quote Inspector, iii.org, JD Power, Car and Driver