Mazda3 Insurance
(And how to save the most money.)

As one of the market's sportier compact rides, the Mazda 3 brings elegance and a quiet interior to consumers looking for style and good fuel economy. As a Mazda 3 owner, protecting yourself from the perils of driving is essential. Are you aware of everything you need in your auto insurance policy? An independent insurance agent can help you through the process of selecting the right coverage.
What Kind of Insurance Do You Need for Your Mazda3?
There are several types of coverage to choose from for your car. Some are mandated by state law while others are optional. Even if a specific coverage isn't required, it would be a good idea to weigh the benefits of carrying that insurance. An independent insurance agent can help you decide what kind of protection is important for you.
Most states mandate the following coverage:
Bodily injury liability
Unfortunately, everyone makes mistakes. You may at some point cause an accident while driving. Bodily injury liability applies to harm you cause to someone else, and the associated costs like medical care and lost wages.
Property damage liability
If you cause damage to someone else's property while driving, property damage liability coverage reimburses for that damage.
Many states also require these coverages:
Medical payments/Personal injury protection
Personal injury protection (PIP) coverage provides the cost of medical care and lost wages for the driver and anyone else in the vehicle.
Uninsured motorist coverage
Did you know that around 13% of drivers operate a vehicle without insurance? This puts everyone else at risk for damage that won't be compensated. Uninsured and underinsured motorist coverage protects you from incidents like a hit-and-run or an accident caused by a driver without insurance.
You can also get underinsured motorist coverage, which kicks in when the opposite driver's limits of liability don't cover the damage sustained.
Optional coverages
Collision
Collision coverage pays for damage to your vehicle resulting from a collision with another car or object.
Comprehensive
Sometimes incidents like fires, earthquakes and theft can cause major damage to your car. Comprehensive coverage pays for damage related to these events.
Glass
Auto glass claims are frequently submitted to insurance companies. Because windshield damage is so common, glass coverage can provide repair or replacement of your windshield at little to no cost for a low monthly premium.
Gap
If you owe more on your car than it's worth, you should consider carrying gap insurance. Gap coverage pays the difference between what is owed and the vehicle's value in the case of a total loss.
Save on Car Insurance
Our independent agents shop around to find you the best coverage.
What affects the cost of auto insurance for your Mazda 3?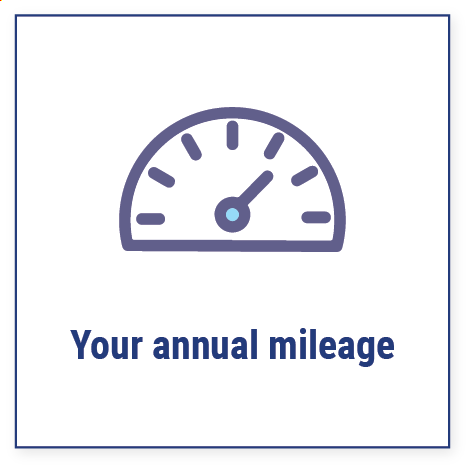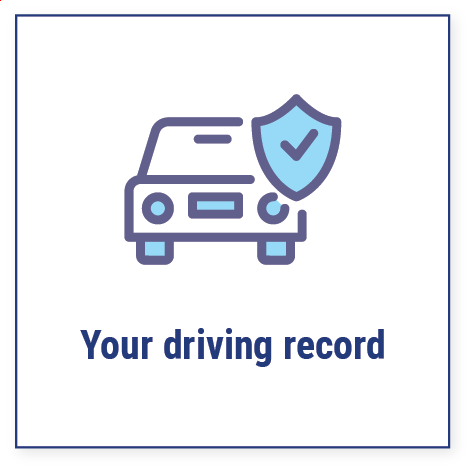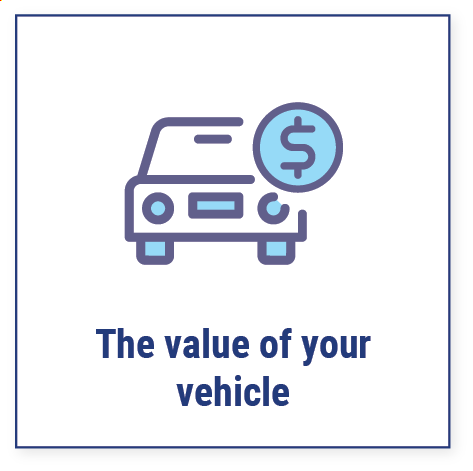 Annual mileage
Do you have a long commute to work each day? If so, you'll be paying more for auto insurance than a driver who only drives a few miles each day. After all, the more you drive your car, the higher the chance that you'll need to submit a claim.
Driving record
If you haven't had any moving or traffic violations on your record in at least five years, you'll enjoy lower insurance rates than someone who's had a ticket or accident. Your independent agent can advise you on how long your violations will affect your insurance rates.
Your car's value
The Mazda3 is known to be a reasonably priced sporty compact car, which means the insurance rates will not be excessively high compared to an expensive vehicle.
| | |
| --- | --- |
| Average price of a Mazda3 | |
| 2017 | $11,550 - $15,600 |
| 2018 | $12,150 - $18,000 |
| 2019 | $16,025 - $22,175 |
| 2020 | $21,500 - $28,900 |
The safety of your Mazda3
Insurance companies look at the overall safety of your car when determining premiums. The National Highway Traffic Safety Administration (NHTSA) awarded the 2020 Mazda3 a five-star safety rating.
Where you live with your Mazda3
Believe it or not, your geographical location has an effect on your insurance premiums. The chance of an accident or theft happening is higher in a populated urban area vs. a rural farm town.
Average Cost to Insure a Mazda3
For full coverage for your Mazda3, you'll pay about $1,400 annually on average.
What states are most affordable and least affordable for auto insurance?
Estimated annual car insurance premiums in the United States:
| | |
| --- | --- |
| Most expensive states | |
| Louisiana | $1,824 |
| Michigan | $1,600 |
| Florida | $1,596 |
| California | $1,588 |
| Rhode Island | $1,544 |
| | |
| --- | --- |
| Most affordable states | |
| North Dakota | $428 |
| Ohio | $500 |
| North Carolina | $520 |
| Idaho | $552 |
| Maine | $556 |
How Can You Save on Mazda3 Insurance?
Fortunately, insurers offer plenty of options for discounts on your auto insurance, including:
Good student discount
Anti-theft device discount
Affinity discount
Good driver discount
Multi-line discount
Multi-vehicle discount
You also have options like a higher deductible that can give you savings on your monthly rate.
Top Insurance Companies That Insure the Mazda 3
No two insurance companies are the same. You want a company that's reliable and committed to their customers. The U.S. Independent Insurance Agent Satisfaction Study by J.D. Power awarded the following companies high marks:
Your independent insurance agent can help you choose a company that is the right fit for your needs.
Get a Mazda3 quote
There are plenty of perks to working with an independent insurance agent. Your agent has the ability to shop a wide variety of companies to get you the best rate. An independent agent works for you, so you can rest assured that your needs are taken care of. Let a Trusted Choice insurance agent get you a car insurance quote today.
©2023, Consumer Agent Portal, LLC. All rights reserved.
iii.org, JD Power, Statista, Quote Inspector, Consumer Reports