GLC Insurance
(And how to get the lowest premiums,)

The Mercedes GLC is the brand's best-selling model. If you are thinking of purchasing one or you are already a Mercedes owner, it's crucial to understand how best to insure your vehicle. Finding the right insurance agent is the first step. Your agent can help you understand your insurance options and make sure you are getting the best car insurance with the most value.
Not sure where to look?
Click here find-an-agent tool to be matched with a local independent insurance agent who will walk you through your options and help you find the best possible coverage for your Mercedes GLC.
What Kind of Insurance Do You Need for Your Mercedes GLC?
Bodily injury liability
If you cause an accident and someone is injured, your bodily liability policy will cover the associated costs. In many states, there are laws that require a minimum amount of this coverage.
Property damage liability
If you are at fault in an accident that causes damage to someone's vehicle, building, or home, a property damage liability policy will pay to replace or repair it. Most states require drivers to carry a minimum amount of this liability insurance.
With both bodily injury liability and property damage liability, it's smart to buy more than the minimum amount required by law. If the damage from an accident exceeds your insurance limits, you'll be responsible for paying for it out of pocket. Your agent can help you determine the right coverage levels.
Medical payments/Personal injury protection
Depending on the state where you live, you should be able to buy either medical payments or personal injury protection (PIP) coverage. This coverage handles medical bills that are the result of an accident. If you or your passengers are injured, your auto insurance policy covers ambulance costs, doctor visits, pain medication, and funeral expenses, among other necessary costs.
Uninsured motorist coverage
Even if you have the best possible combination of car insurance coverage, uninsured and underinsured motorists could cause problems for you. If you are in an accident with a driver who doesn't have enough insurance or doesn't have car insurance at all, you could end up paying the bill for their mistake. Uninsured and underinsured motorist coverage pays for damage caused by someone else if they don't have the insurance they need. It pays for damage to your car and medical payments for you and your passengers if an accident causes injuries.
Optional Coverage:
Collision
Collision coverage is a must for new and high-value vehicles. If you are in an accident, or if you hit something with your car, collision insurance will pay for the damage after you pay your deductible. Talk with your agent about how collision coverage can help you protect the value of your Mercedes.
Comprehensive
Comprehensive coverage handles all claims that collision insurance doesn't cover. If your Mercedes is vandalized or if you hit an animal, your comprehensive policy will pay for the damage, minus your deductible.
Glass coverage
Having a broken windshield is distracting and unsightly. It's also dangerous and could get you pulled over by the police. Replacing your windshield could cost between $700 and $1,000. The brand recommends using only Mercedes Benz glass, because aftermarket windshields don't have the noise reduction properties and solar glass coatings that genuine Mercedes glass does. Your agent can help you understand how a zero-deductible glass policy add-on works so you can decide whether you want this additional coverage.
Gap insurance
As if it's not bad enough to be in an accident that results in your insurance company declaring your GLS a total loss, without gap coverage, you could end up owing the balance of your loan or lease after the insurance company pays the fair market value of the car.
Gap insurance bridges the financial "gap" between what your car is worth and the amount you owe, preventing you from having to pay that amount out of pocket.
What Affects the Cost of Insurance for Your Mercedes GLC?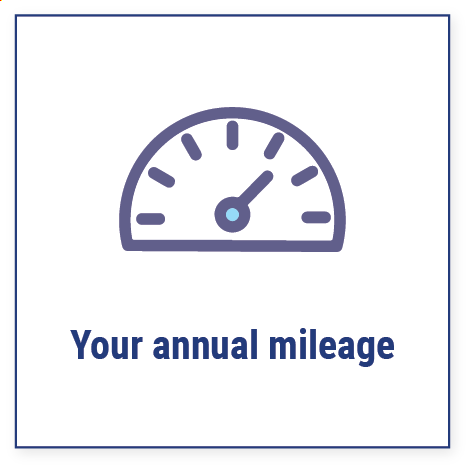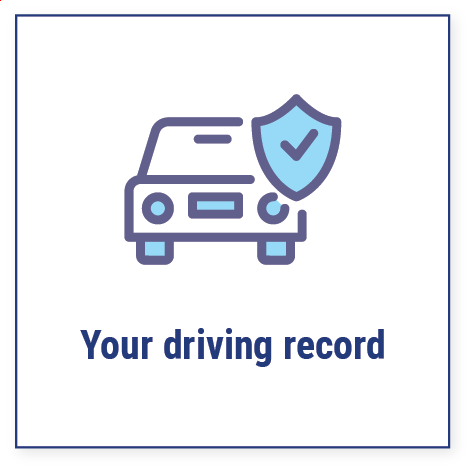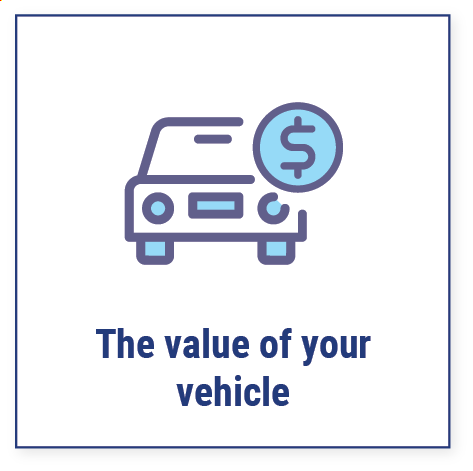 Annual mileage
Drivers who put more miles on their Mercedes GLC may pay slightly higher rates than those who drive fewer than 15,000 miles per year.
Your driving record
Drivers who haven't made an insurance claim as a result of an accident that was their fault could save as much as 40% on their Mercedes GLC insurance.
The value of your vehicl
2020 Mercedes GLC prices vary widely, depending on the trim level you select. The 2020 GLC 300 4MATIC with all-wheel drive starts at about $44,500. The 2020 GLC AMG 64 S 4MATIC with all-wheel drive has a retail price tag of $84,100. The average luxury crossover vehicle has a retail price of $44,912.
As the value of your vehicle decreases, so do the average insurance premiums. As a result, insuring a vehicle that's a few years old could mean you'll pay premiums that are a bit lower.
| | |
| --- | --- |
| Model Year | Average Premium |
| 2019 | $1,770 |
| 2018 | $1,754 |
| 2017 | $1740 |
| 2016 | $1708 |
Average Mercedes GLC insurance costs
It's smart to look at average GLC insurance premiums during the research phase so you know what to expect. There are a lot of factors that go into calculating your car insurance rates, so it's crucial to get a quote from an agent based on your driving record, age, and location.
The safety of your Mercedes GLC
Safety is a consideration in deciding on car insurance premiums. The National Highway Traffic Safety Administration (NHTSA) gave the 2020 Mercedes GLC an overall five-out-of-five stars on side crash tests and four stars for the rollover crash test. The Insurance Institute for Highway Safety (IIHS) gave the vehicle a "good" rating across the board, which is the institute's highest designation.
Save on Car Insurance
Our independent agents shop around to find you the best coverage.
How location affects your Mercedes GLC insurance
Living in a densely populated area of the country could mean you'll pay higher insurance rates. Extended commuting times and heavy traffic contribute to the likelihood that you'll be in an accident. With more drivers on the road, you are statistically more likely to file a claim than drivers who live in less populated areas.
A Mercedes GLC driver in Los Angeles, California pays an average of $3,024 per year for full coverage auto insurance. In Columbus, Ohio, the average premium is $1,481.
Additional factors that affect your Mercedes GLC insurance premiums
Safety features like anti-theft devices
Your age
Your gender
The deductibles you choose
Your credit rating
Average Cost to Insure a Mercedes GLC
| | |
| --- | --- |
| Average annual cost to insure a Mercedes GLC with full coverage | $1,724 |
| Teens | $6,380 |
| High-Risk drivers | $3,846 |
| High Deductibles | $1,492 |
| Low Deductibles | $2,312 |
| | |
| --- | --- |
| Top 3 most expensive states for Mercedes GLC insurance: | |
| Iowa, Maine, and Idaho | $1,170 |
| | |
| --- | --- |
| Top 3 most affordable states for Mercedes GLC insurance: | |
| New York, Louisiana, and Michigan | $2,520 |
Top Insurance Carriers That Insure the Mercedes GLC
According to a recent U.S. Independent Insurance Agent Satisfaction Study by J.D. Power, the following companies provide excellent service to their insurance customers:
Get a Mercedes GLC Quote
Choosing higher liability limits causes your insurance premiums to go up, but choosing a lower amount of insurance may not be the right move. Your agent can help you understand how to balance premium costs and insurance levels so you get the best value for your dollar.
Reach out to a TrustedChoice.com agent today to get a quote for insurance on your Mercedes GLC. An independent insurance agent can shop dozens of insurance companies and help you get the right type of auto insurance.
TrustedChoice.com Article | Reviewed by Greg Safford
©2023, Consumer Agent Portal, LLC. All rights reserved.
IIHS, Consumer Reports, Quote Inspector, iii.org, JD Power, Car and Driver, US News/Cars