Murano Insurance
(And how to get the lowest premiums.)

If the Nissan Murano is on your short list as you shop for a midsize SUV, or if you own one now, it's important to understand what goes into calculating your car insurance premiums. You need an insurance agent who can explain the details and help you understand how to get the right insurance for the best price.
With standard advanced safety features included with every new 2020 Nissan Murano on the SV trim and above, this third-generation SUV is a top pick for families and commuters. The front seats are notably comfortable and the rear seating is generous enough to handle a carpool.
Click here find-an-agent tool to be matched with a local independent insurance agent who will walk you through your options and help you find the best possible coverage for your Nissan Murano.
What Kind of Insurance Do You Need for Your Nissan Murano?
Bodily injury liability
Bodily injury liability coverage handles the medical bills and costs associated with injuries sustained by other people in an accident if you are at fault.
Property damage liability
If you cause damage to someone else's home, vehicle, or property, you'll have to pay to repair or replace them. With property damage liability, your insurance company covers those costs up to the policy's limits. Your agent can help you choose liability limits that protect your personal financial assets while keeping your premiums within your budget.
Medical payments/Personal injury protection
Medical costs can reach into the tens of thousands of dollars as the result of an automobile accident. With medical payments or personal injury protection insurance, your insurance company would cover those costs. If you are in an accident and you and your passengers are hurt, you'll be glad to have this coverage.
Uninsured motorist coverage
It's impossible to know whether the people you share the road with have the right types and amounts of insurance. Even in areas where it's illegal to drive without auto insurance, you could be in an accident with a driver who is underinsured or uninsured.
Fortunately, there's a specific type of insurance that helps pay the bills in this scenario so you don't have to. Uninsured and underinsured motorist coverage gives you the protection you need so you'll have coverage, even if other drivers don't have the insurance they need.
Optional coverage:
Collision
If you are in an accident with another vehicle or you hit something and your vehicle is damaged, collision coverage will pay to fix or replace your Nissan Murano. You are only covered up to the value of your SUV, so if you own an older Murano, talk with your agent about how to balance premium costs and coverage amounts.
Comprehensive
Comprehensive coverage handles some types of claims not covered by a collision policy. If you hit an animal or your car is vandalized, your collision insurance will pay to repair or replace your car, minus your deductible. Like collision coverage, your comprehensive coverage only pays up to the value of your car.
Glass coverage
Driving with a broken windshield is dangerous, but getting it fixed can be expensive. Glass coverage pays to replace or repair rock chips and broken windshields. This coverage adds a few dollars to your auto insurance premium each month. Your agent can explain the pros and cons of a zero-deductible glass coverage policy.
Gap insurance
Drivers who have a loan or lease often owe more on their car than it's worth. If you get into an accident and your Murano is a total loss, your insurance company will pay you its fair market value. If that amount doesn't pay off the loan or lease, you are responsible for paying the difference yourself. With gap coverage, you'll have an extra layer of protection to help minimize the amount of money you'll owe the bank or lease company.
What Affects the Cost of Insurance for Your Nissan Murano?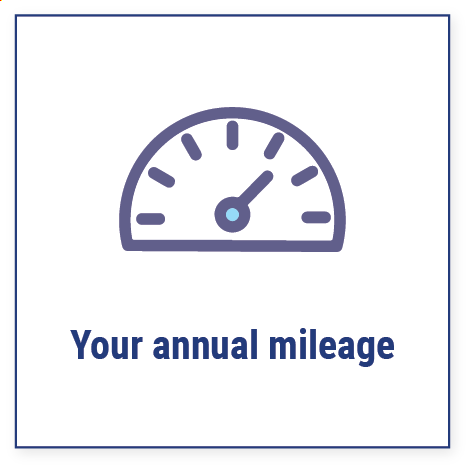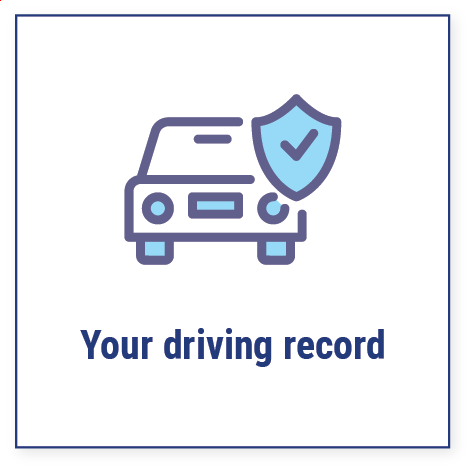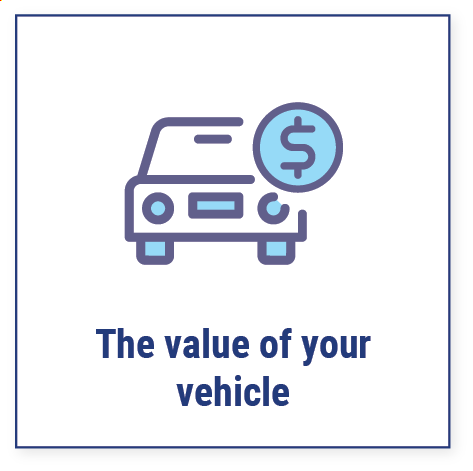 Annual mileage
If you drive more than 10,000 to 15,000 miles per year on average, you may pay a higher premium. The difference in price isn't much. As your time on the road increases, so does your risk of being involved in an accident.
Your driving record
If you don't have a ticket or at-fault accident on your record, you could pay up to 40% less for insurance than higher-risk drivers.
The value of your vehicle
2020 Nissan Murano prices range from $31,530 to $45,330, depending on your trim level. If you choose the SV, which is a step up from the base S model, you'll get a nice collection of safety features, which could help take the edge off your insurance premiums.
Save on Car Insurance
Our independent agents shop around to find you the best coverage.
Average Nissan Murano Insurance Costs
Insurance companies calculate rates on a case-by-case basis. They consider your driving record, age, and location in addition to many other factors. The average 40-year-old Nissan Murano driver with a good driving record pays an average of $1,370 per year for full coverage car insurance. If you have an at-fault accident or moving violations on your driving record, your rates could be much higher.
The safety of your Nissan Murano
In setting your premium, insurance companies will consider the safety of your vehicle. The National Highway Traffic Safety Administration (NHTSA) gave the 2020 Nissan Murano with all-wheel drive an overall five-star safety rating. It got four-out-of five stars in the rollover test. The Insurance Institute for Highway Safety (IIHS) gave it a "good" rating in every category, and they rated the Murano's crash avoidance and mitigation system as "superior."
How location affects your Nissan Murano insurance
Drivers who live in cities generally pay more for car insurance than those who live in rural areas.
| | |
| --- | --- |
| Average Annual Insurance Premium | |
| Los Angeles | $2,340 |
| New York City | $2,166 |
| Chicago | $1,840 |
| Indianapolis | $1,142 |
Additional factors that affect your Nissan Murano insurance premiums:
Safety features like anti-theft devices
Your age
Your gender
The deductibles you choose
Your credit rating
Average Cost to Insure a Nissan Murano
| | |
| --- | --- |
| Average annual cost to insure a Nissan Murano with full coverage: | $1,370 |
| Teens: | $5,052 |
| High-risk drivers: | $2,954 |
| High deductibles: | $1,178 |
| Low deductibles: | $1,738 |
| | |
| --- | --- |
| Top 3 most expensive states for Nissan Murano insurance: | |
| Utah, Ohio, and New Hampshire | $990 |
| | |
| --- | --- |
| Top 3 most affordable states for Nissan Murano insurance: | |
| New York, Michigan, and Florida | $1,850 |
Top Insurance Carriers That Insure the Nissan Murano
According to a recent U.S. Independent Insurance Agent Satisfaction Study by J.D. Power, these four companies offer superior service to their customers:
Get a Nissan Murano Quote
Reach out to a TrustedChoice.com agent today to get a quote for insurance on your Nissan Murano. An independent insurance agent can shop dozens of insurance companies, so you'll get the most value with the right type of auto insurance.
TrustedChoice.com Article | Reviewed by Greg Safford
©2023, Consumer Agent Portal, LLC. All rights reserved.
IIHS, Consumer Reports, Quote Inspector, iii.org, JD Power, Car and Driver